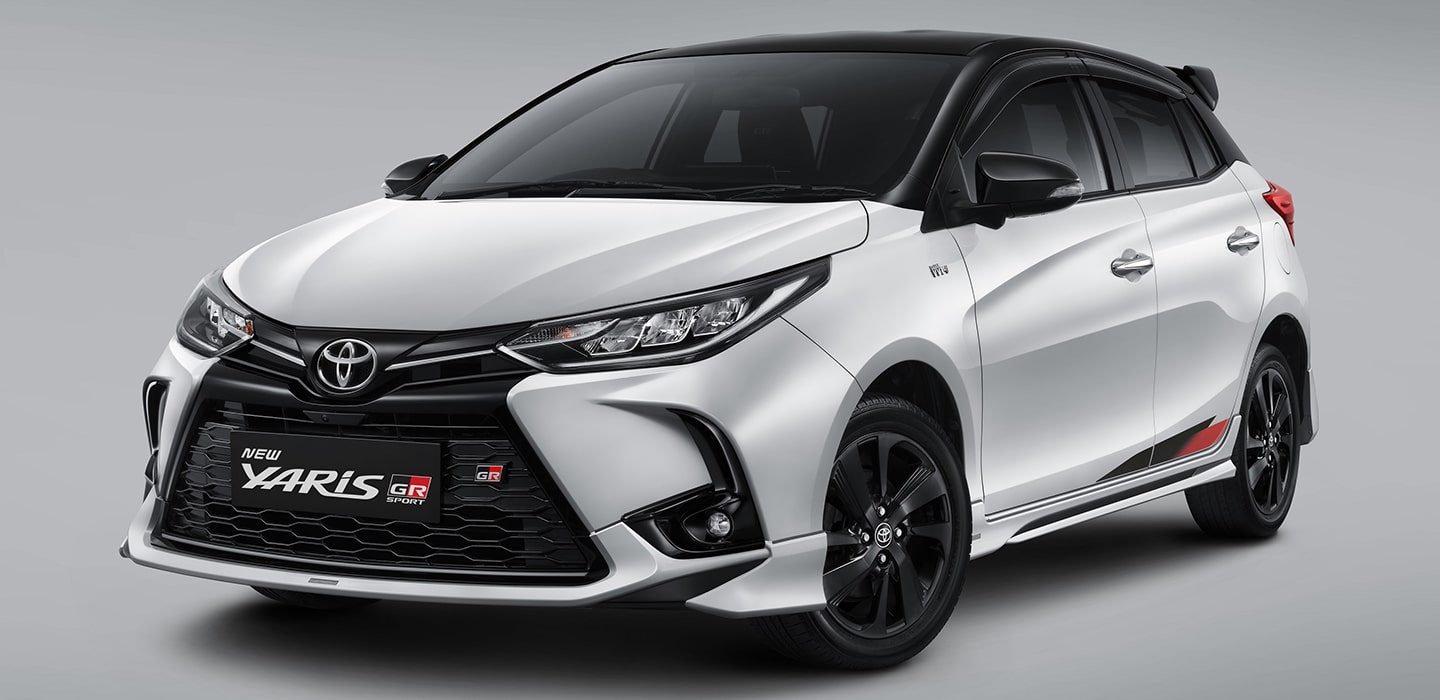 Toyota New Yaris Model 2023 Tampil Lebih Sporty, Cocok Bagi Pelanggan yang Berjiwa Muda dan Ingin Tampil Beda
Toyota New Yaris Model 2023 Tampil Lebih Sporty, Cocok Bagi Pelanggan yang Berjiwa Muda dan Ingin Tampil Beda
PT Toyota-Astra Motor (TAM) terus melakukan improvement terhadap Toyota Yaris dan menghadirkan model 2023 untuk pasar Indonesia dengan sejumlah peningkatan. Ini melanjutkan eksistensi hatchback yang kini telah memasuki tahun ke-17 dan telah terjual lebih dari 10 juta unit secara global.
Toyota New Yaris model 2023 resmi diperkenalkan pada 10 Mei 2023, dan mendapat improvement pada sektor eksterior dan interior. Mobil yang pertama kali eksis di Indonesia pada tahun 2006 dan hingga Maret 2023 sudah terjual total lebih dari 211 ribu unit (wholesales), hadir dengan karakter berkendara yang lincah (agile) dan rasa kegembiraan (excitement) itu kini bertransformasi menjadi lebih sporty sehingga cocok bagi yang berjiwa muda dan ingin tampil beda.
Marketing Director PT Toyota-Astra Motor Anton Jimmi Suwandy menyebutkan, Toyota terus berkomitmen menghadirkan solusi mobilitas yang dapat memberikan pengalaman berkendara yang berbeda, dan tentunya aman serta nyaman.
"Sebagai bagian dari komitmen Toyota untuk menyediakan Mobility for All, di mana kami menyediakan berbagai pilihan kendaraan pada setiap segmentasi pasar dan berbagai pilihan teknologi. Seperti pada Toyota New Yaris 2023 ini yang juga kami harapkan dapat memenuhi kebutuhan pelanggan, khususnya yang memiliki jiwa muda serta ingin tampil beda dengan sebuah hatchback yang lincah, fun to drive serta memiliki tampilan yang kini jauh lebih sporty," ujar Anton.
Toyota New Yaris kini lebih sporty berkat penggunaan Black Grill Color dan memiliki opsi warna baru (two tone) untuk melengkapi pilihan warna yang ada sebelumnya.
Pada Toyota New Yaris memiliki enam pilihan warna Super White II, Attitude Black Mica, dan Gray Mica. Sementara untuk pilihan two tone tersedia kombinasi Black + Super White II, Black + Red Mica Metallic, dan Black + Citrus Mica Metallic.
Kesan sporty pada Toyota New Yaris semakin tegas berkat penyematan New Tape Striped dan cocok untuk mereka yang berjiwa muda dan ingin tampil beda.
Masuk ke interior, Toyota New Yaris dibekali dengan New Advanced Infotainment System yang bisa terkoneksi dengan smartphone. Kemudian ukuran layar head unit kini lebih besar dari 7 inchi menjadi 9 inchi Audio+AACP dan 9 inchi Audio HU Opening Cluster.
Semakin Nyaman dengan Seat Cover Material Baru
Demi menambah kenyamanan pengemudi dan penumpang, terdapat penyempurnaan pada material jok yang kini Toyota New Yaris menggunakan bahan half fabric half leather untuk varian yang memiliki tiga airbag, dan full leather untuk varian tujuh airbag.
Selanjutnya, Toyota New Yaris akan memiliki pengalaman berkendara yang baru berkat penyematan fitur Panoramic View Monitor. Fitur ini mampu menampilkan tampilan atas kendaraan pada layar sistem navigasi, dan pengemudi dapat memantau sekeliling kendaraaan seolah-olah kendaraan itu transparan. Sekaligus memberikan kemudahan ketika melakukan manuver di medan jalan yang sempit.
Toyota Yaris yang telah eksis belasan tahun di Indonesia membuktikan bahwa mobil ini menjadi salah satu pilihan kendaraan favorit masyarakat. Di samping produk, ini tak terlepas dari Toyota yang menyediakan layanan Peace of Mind, termasuk di dalamnya menawarkan layanan aftersales service yang terjangkau.
"Tentunya kami sangat berterima kasih kepada pelanggan khususnya generasi muda yang telah mempercayakan Yaris dari generasi ke generasi sebagai hatchback yang dapat diandalkan dalam memenuhi berbagai macam kebutuhan mobilitas. Kami kembali berikan improvement pada Yaris agar dapat memenuhi kebutuhan mobilitas pelanggan yang terus berkembang, dan selalu memiliki jiwa muda dan tampil beda," jelas Anton.
Dukungan T-Intouch
Sebagai wujud komitmen memberikan layanan terbaik kepada pelanggan, Toyota New Yaris model 2023 didukung teknologi telematika, T-Intouch. Melalui aplikasi mToyota, pemilik kendaraan bisa terhubung dengan kendaraan dan mengakses berbagai informasi, mulai dari pengingat servis, informasi kendaraan, Find My Car, hingga layanan Toyota Call Center dan Road Assistance untuk memberikan layanan yang Peace of Mind sehingga memberikan Total Ownership Experience kepada pelanggan.
"Kehadiran Toyota New Yaris model 2023 sekali lagi memperlihatkan komitmen kami untuk bukan sekedar menawarkan produk tapi juga layanan yang Peace of Mind sehingga memberikan Total Ownership Experience kepada pelanggan. Kami tidak akan berhenti untuk menyediakan solusi mobilitas yang terbaik dengan berbagai produk dengan berbagai pilihan teknologi, serta beragam program/layanan sebagai wujud realisasi dari Mobility for All," kata Fumitaka Kawashiwa, Marketing Director PT Toyota–Astra Motor.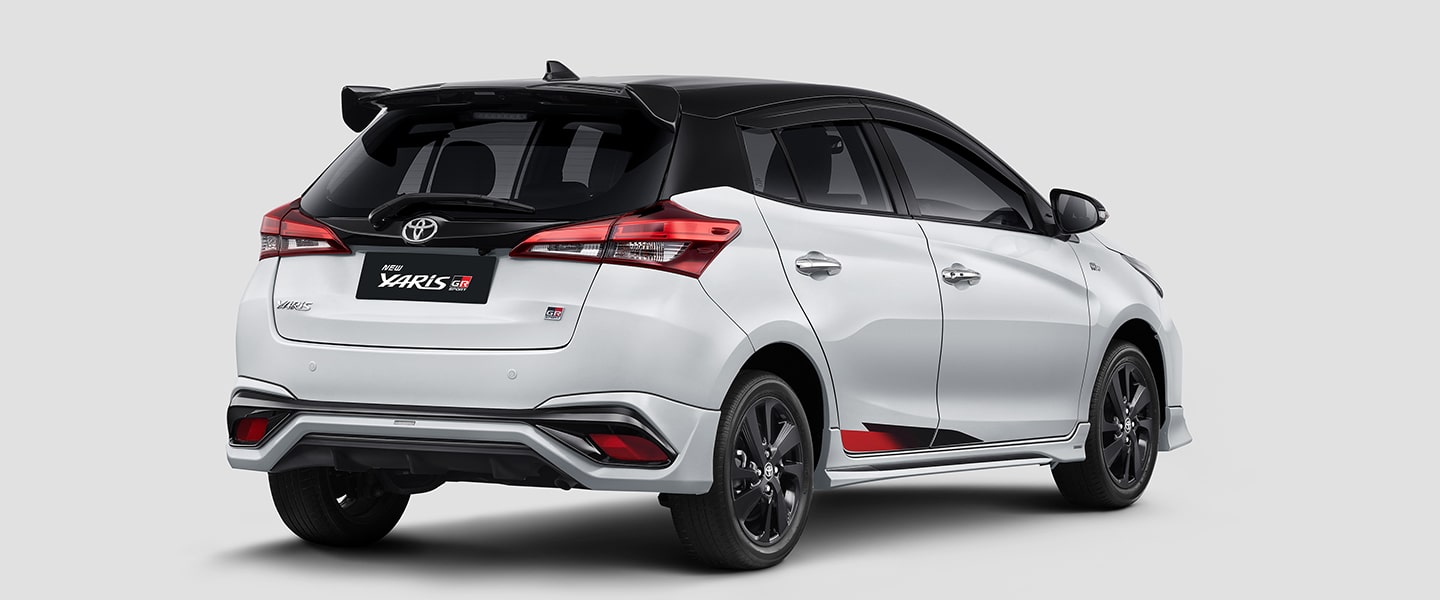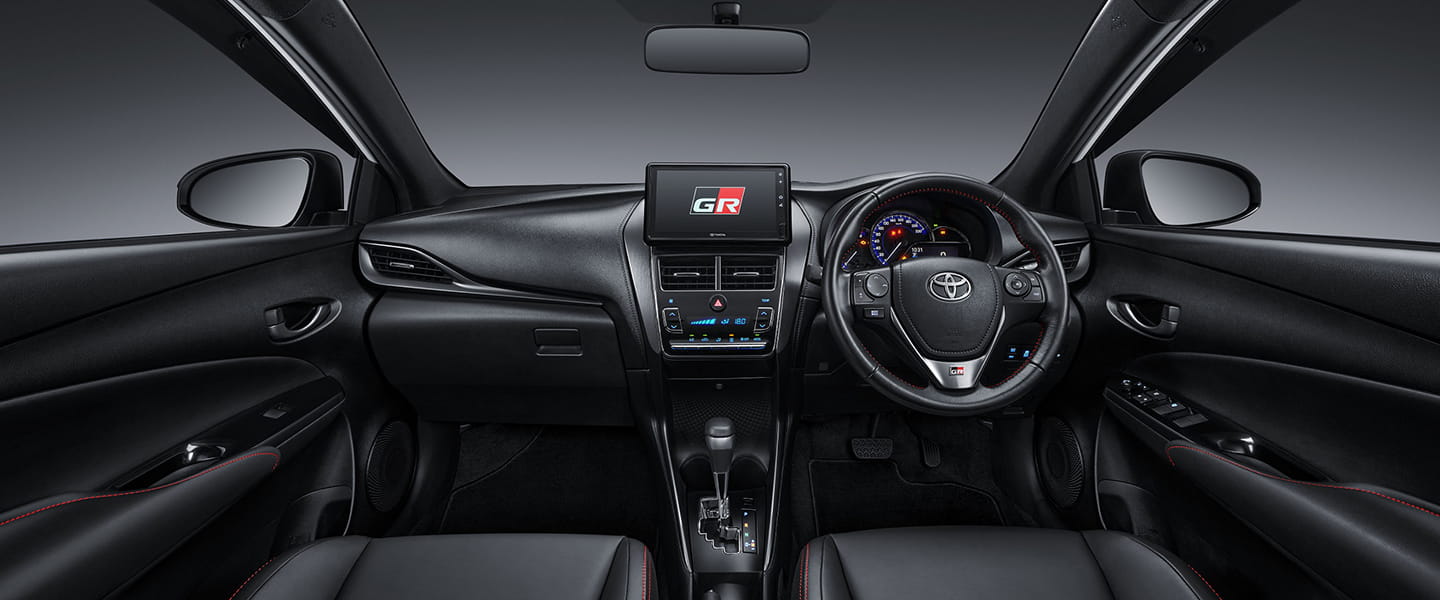 ---