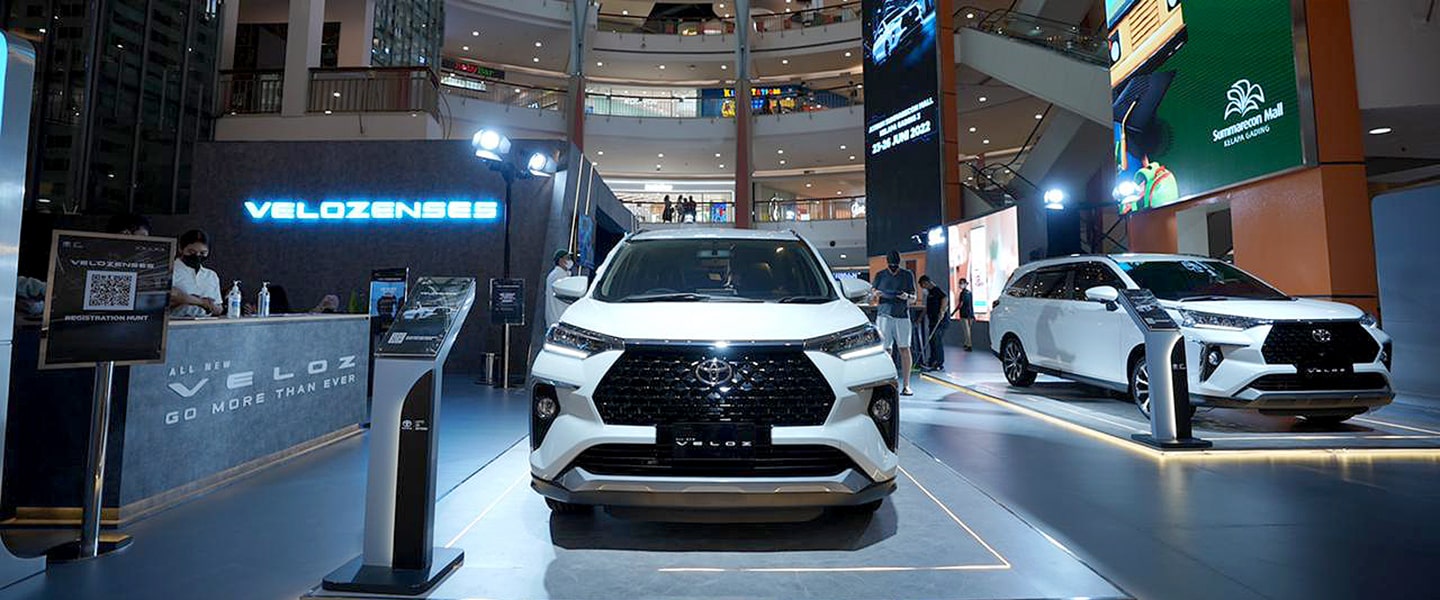 Velozenses Digelar di Summarecon Mall Kelapa Gading, Bisa Test Drive All New Veloz serta Merasakan Toyota Safety Sense dan T Intouch
Velozenses Digelar di Summarecon Mall Kelapa Gading, Bisa Test Drive All New Veloz serta Merasakan Toyota Safety Sense dan T Intouch
Velozenses hadir di Atrium Summarecon Mall Kelapa Gading (MKG) 3, Jakarta Utara, selama empat (4) hari mulai dari Kamis (23/6) hingga Minggu (26/6).
Dalam pameran ini, Toyota memamerkan berbagai teknologi canggih termasuk Toyota Safety Sense (TSS) dan T Intouch.
Tidak hanya itu, Toyota juga telah menyiapkan Veloz sebagai model yang mengakomodir berbagai teknologi, termasuk TSS dan T Intouch dalam satu paket.
Sehingga pengunjung dapat mencoba dan merasakan langsung manfaat dari teknologi-teknologi canggih Toyota.
TSS merupakan teknologi keamanan aktif berbasis sensor dan radar dengan akurasi tinggi sebagai bagian dari komitmen Toyota untuk terus mengembangkan teknologi yang membuat mobilitas pelanggan menjadi lebih aman, mudah dan nyaman.
Sementara T Intouch adalah teknologi Toyota terbaru berbasis telematika yang mengoneksikan sistem pada mobil dengan aplikasi mTOYOTA untuk mengakses sebuah ekosistem yang menjawab dan memudahkan kebutuhan mobilitas sehari-hari pelanggan.
"Berbagai teknologi canggih seperti TSS dan T Intouch kami sematkan pada produk-produk Toyota untuk memberikan peace of mind kepada pelanggan ketika memiliki dan menggunakan kendaraan Toyota," kata Marketing Director PT Toyota-Astra Motor (TAM), Anton Jimmi Suwandy.
"Melalui Velozenses, kami mengajak pelanggan untuk mencoba langsung keunggulan dari TSS dan T Intouch yang keduanya terdapat pada All New Veloz, sekaligus membuktikan kemudahan dan keandalannya dalam melindungi dan mendukung mobilitas pelanggan," lanjutnya.
Berbagai Simulator dan Program Disiapkan Untuk Manjakan Pengunjung
Dalam rangka memberikan kenyamanan kepada pengunjung selama pameran berlangsung, Toyota tidak hanya menampilkan Veloz di booth dengan tema Feel All The Senses, namun juga lengkap dengan rangkaian program yang dapat dinikmati oleh pengunjung.
Bahkan tersedia Senses Simulator di mana pengunjung dapat dengan nyaman melihat cara kerja teknologi TSS serta teknologi safety yang advance lainnya seperti Rear Cross Traffic Alert (RCTA) dan Blind Spot Monitoring (BSM) pada All New Veloz melalui layar besar beresolusi tinggi.
Selain itu, pengunjung dapat mencoba langsung fitur Smartphone Connectivity dan All Round View Camera melalui 9" Display Head Unit di Advanced Technology Center.
Selanjutnya, pengunjung dapat menggali lebih informasi mengenai fitur-fitur yang berbasis telematika di T Intouch Experience.
Dan spesial bagi pengunjung yang ingin mengabadikan momen serta bersantai sejenak, dapat mengunjungi Photo Booth yang telah disiapkan dan Coffee Lounge yang dilengkapi dengan fasilitas wireless charger. 
Pengunjung acara Velozenses juga dapat mengikuti challenge QR Hunt untuk ikut serta dalam menaklukkan tantangan yang telah disiapkan di area Senses Simulator, Advanced Technology Center, T Intouch Experience dan Photo Booth.
Menariknya, bagi pengunjung yang berhasil menaklukkan semua tantangan, berhak mendapatkan free coffee, merchandise menarik dan kesempatan memenangkan grand prize.
Lebih lanjut, bagi pengunjung yang ingin merasakan langsung bagaimana teknologi TSS dan T Intouch bekerja secara aktual, tersedia fasilitas test drive yang dapat dinikmati.
Pengunjung juga dapat mencoba fitur Find My Car pada T Intouch, di mana pengunjung dapat dengan mudah menemukan posisi All New Veloz yang akan digunakan.
Pada saat melakukan test drive, pengunjung berkesempatan untuk mencoba beragam fitur canggih pada All New Veloz, mulai dari Wireless Charger, All Round View Monitor, hingga Advanced Smartphone Connectivity.
Tidak berhenti di situ, tersedia juga berbagai program menguntungkan selama acara berlangsung.
Seperti program pembelian melalui Toyota Official Store Solution (TOSS) yang dapat dilakukan dilakukan di lokasi maupun secara online, di mana spesial bagi 75 pembeli pertama berhak untuk mendapatkan cashback Rp 1,5 juta.
Selain itu, tersedia juga program pembelian yang memberikan benefit bagi 50 pembeli pertama yang juga telah menyelesaikan tantangan QR Hunt dan melakukan test drive, berupa cashback Rp 2,5 juta dan juga merchandise menarik.
Spesial bagi 30 pembeli pertama dengan metode apapun, akan langsung mendapatkan merchandise menarik.
Sedangkan bagi pengunjung yang mem-posting aktivitas QR Hunt dan terpilih sebagai Best Post, berkesempatan untuk memenangkan satu (1) iPhone 13.
Dan, bagi pelanggan yang melakukan pembelian di dealer Toyota, juga akan memperoleh cashback Rp 1,5 juta khusus untuk 50 pembeli pertama, dengan ketentuan telah menyelesaikan tantangan QR Hunt dan menjalankan test drive.
"Acara Velozenses kami lengkapi dengan berbagai layanan di beberapa touch points berbeda, termasuk program yang memberikan kemudahan bagi pelanggan untuk memiliki All New Veloz, sebagai bagian dari Total Mobility Solution dalam rangka mewujudkan mobilitas yang lebih aman, mudah dan nyaman sejalan misi menghadirkan ever-better cars," kata Anton.
Profil All New Veloz
All New Veloz merupakan salah satu produk yang mendorong penjualan Toyota dalam membukukan pejualan whole sales bulan Januari – Mei 2022 mencapai 122.171 unit atau naik 23,5% dibandingkan periode yang sama pada 2021. Secara total Januari – Mei 2022, All New Veloz secara menyumbang penjualan sebanyak 16.663 unit dengan market share lebih dari 20% di segmen Low MPV.
All New Veloz adalah sebuah MPV 7-seater premium yang advance dibalut dengan eksterior yang sporty, serta interior yang luas dan nyaman. All New Veloz tidak hanya dikembangkan untuk menjadi partner yang dapat diandalkan, tetapi juga dilengkapi dengan teknologi canggih pertama di kelasnya seperti TSS dan T Intouch untuk memberikan pengalaman berkendara yang aman, mudah dan menyenangkan. 
Tidak berhenti di situ, sebagai 7-seater MPV yang benar-benar baru All New Veloz juga didukung dengan berbagai fitur seperti New Leather Tilt dan Telescopic Steering with Audio & MID Switch serta Drive Mode Switch (Q CVT). Terdapat pula New Advanced 7-Inch Digital TFT MID, New Integrated 9 Inch Head Unit, Advanced Smartphone Connectivity pada head unit dan New Rear-Seat Entertainment (Q CVT & Q CVT TSS). All New Veloz juga dilengkapi dengan Wireless Charger di konsol tengah, New Electric Parking Brake with Brakehold, disertai New Vibrant Illumination Light.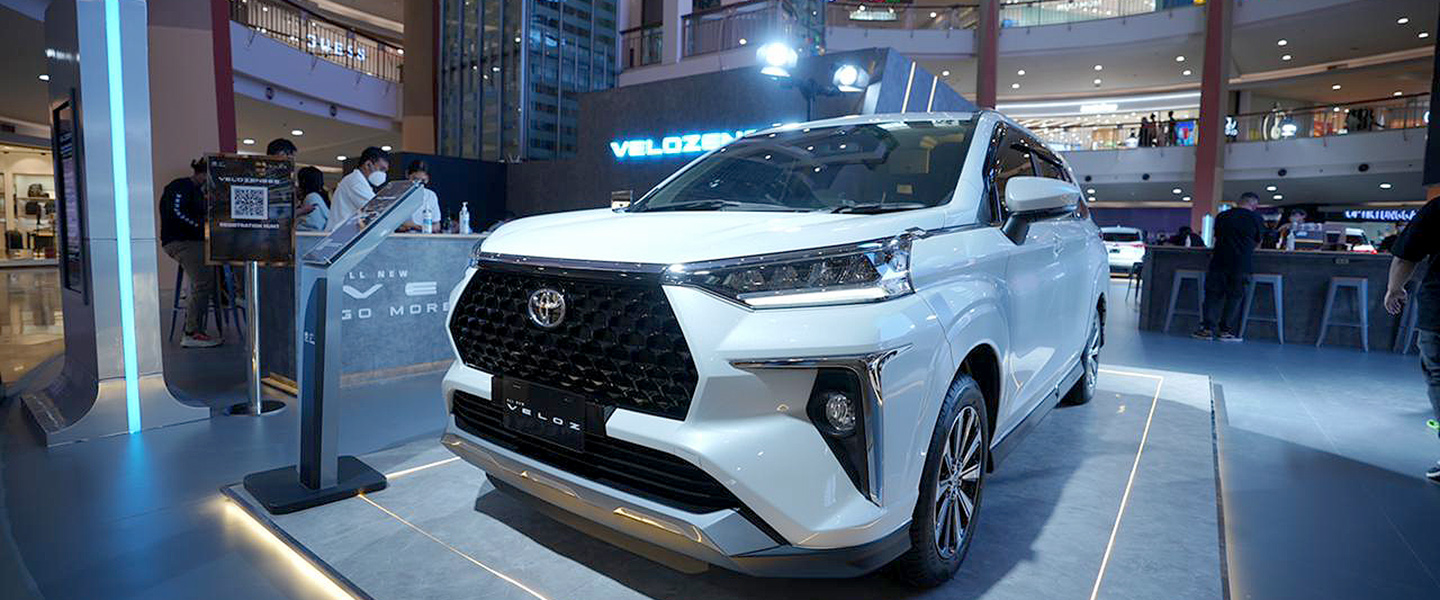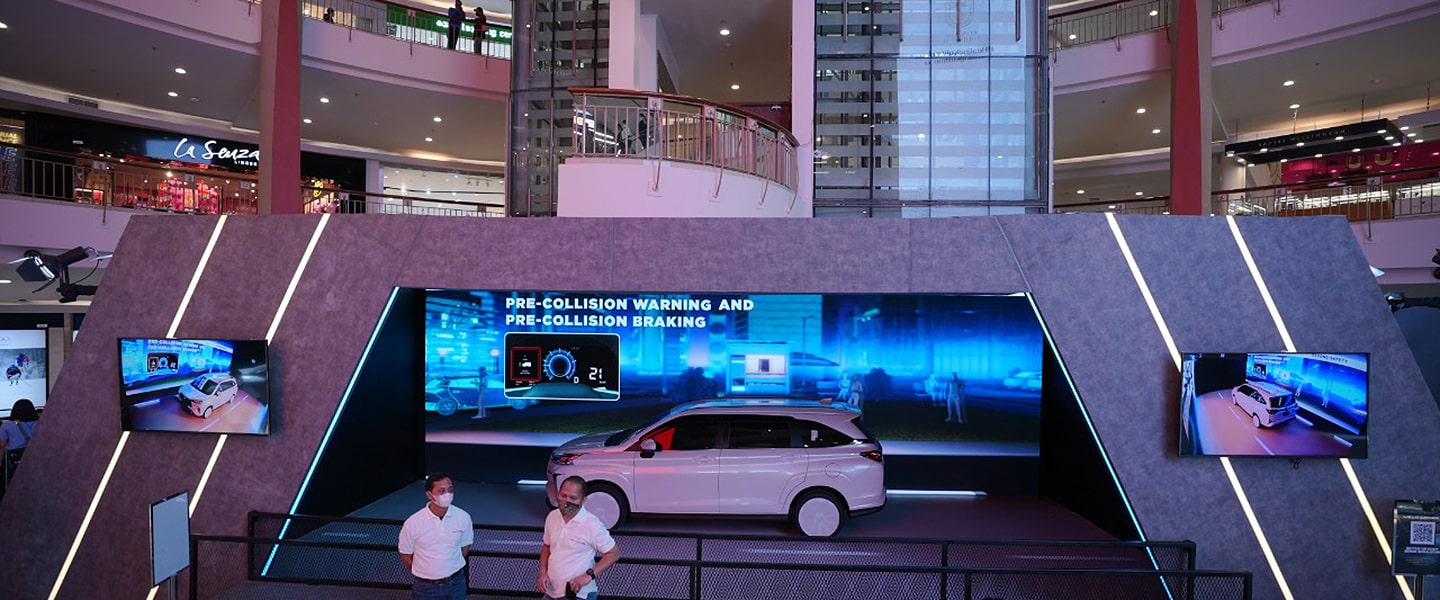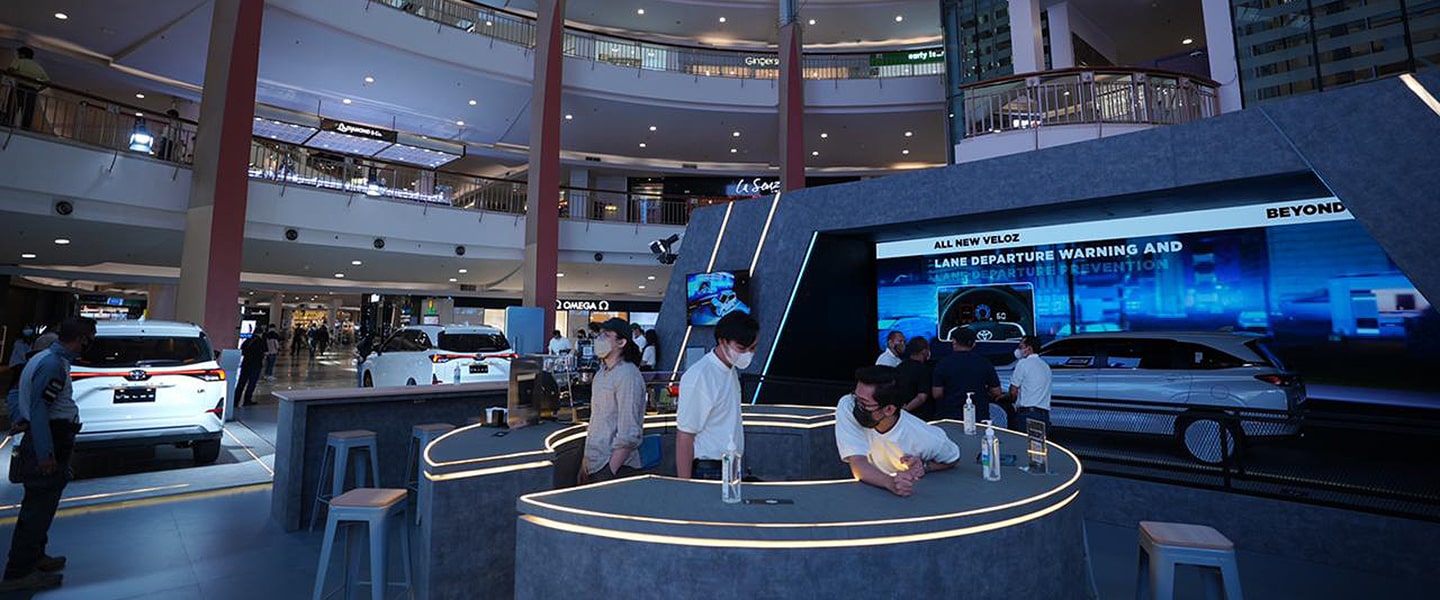 ---