Discover Your New Corolla Altis HEV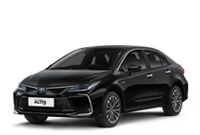 1.8 HEV Type
Impressive Hybrid Performance
New Dazzling Grille Design
New Striking 17" Alloy Wheels
New 9" Audio Display with Smartphone Connectivity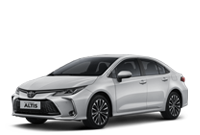 1.8 V Type
New Dazzling Grille Design
New Striking 17" Alloy Wheels
New 9" Audio Display with Smartphone Connectivity
New Progressive 12.3" Color TFT MID
Unit Spot Order, Indent Time minimal 3 bulan (timing dapat berubah sewaktu-waktu tergantung keadaan Pabrik)
Harga OTR DKI Jakarta, Bekasi, Banten per 15 November 2023
Harga jual ditetapkan masing-masing dealer
Untuk informasi harga terkini dapat menghubungi Dealer Toyota terdekat Anda
---
Color Options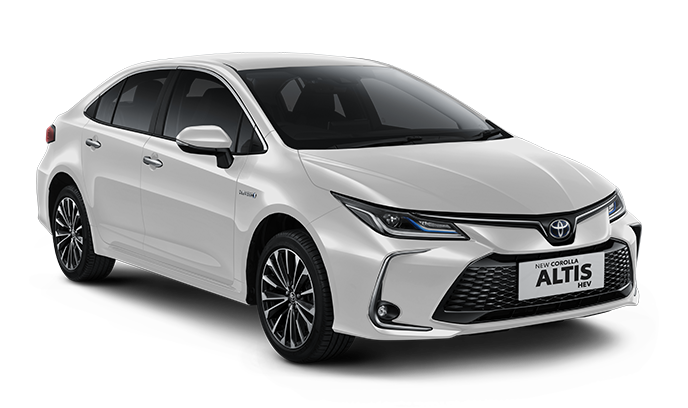 Platinum White Pearl Mica (Spot Order*)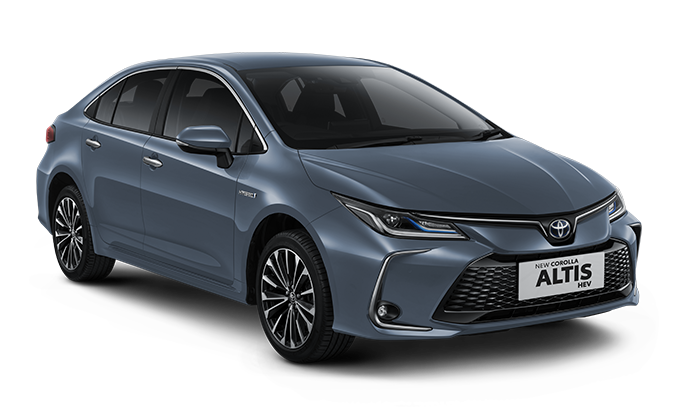 Celestite Gray Metallic (Spot Order*)
Attitude Black Mica Metallic
360º Visualizations
360º Exterior
360º Interior

*The exterior preview may differ slightly from actual car shape
360º Visualizations
360º Exterior
360º Interior

Type
*The interior preview may differ slightly from actual car shape
Beyond Exterior
Experience a whole new pleasure on the road for the greater good. The New Corolla Altis grants you advanced technology and sophisticated design to build an eco-friendly vehicle.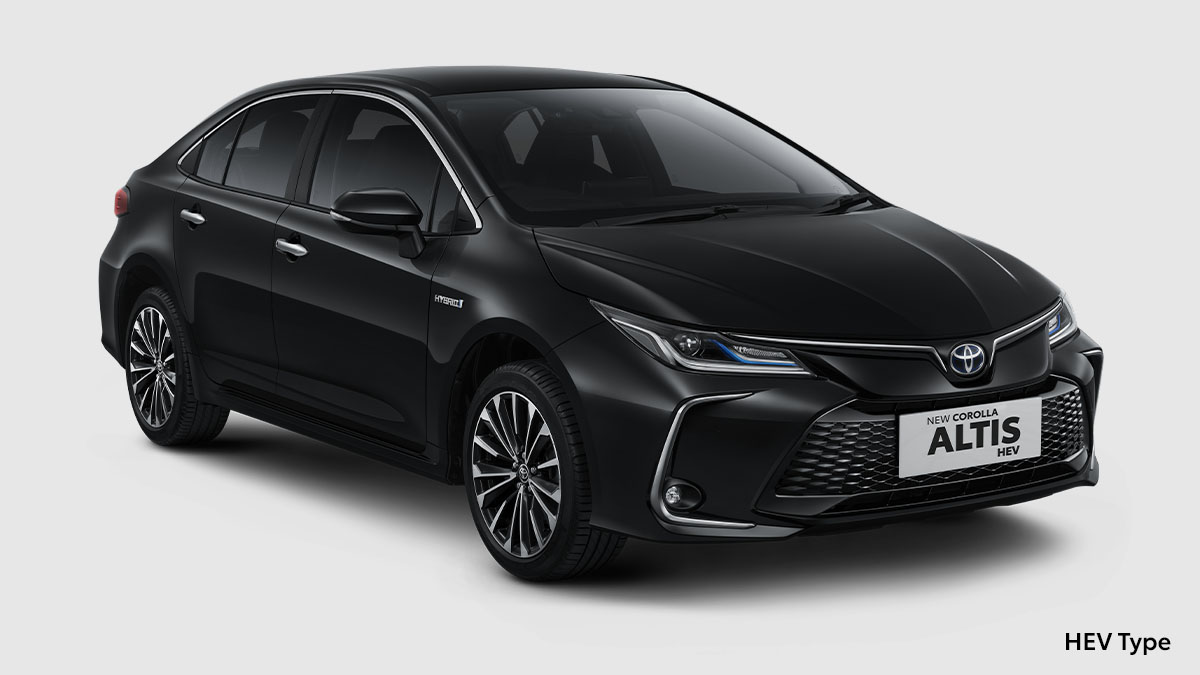 Car Front Side (HEV Type)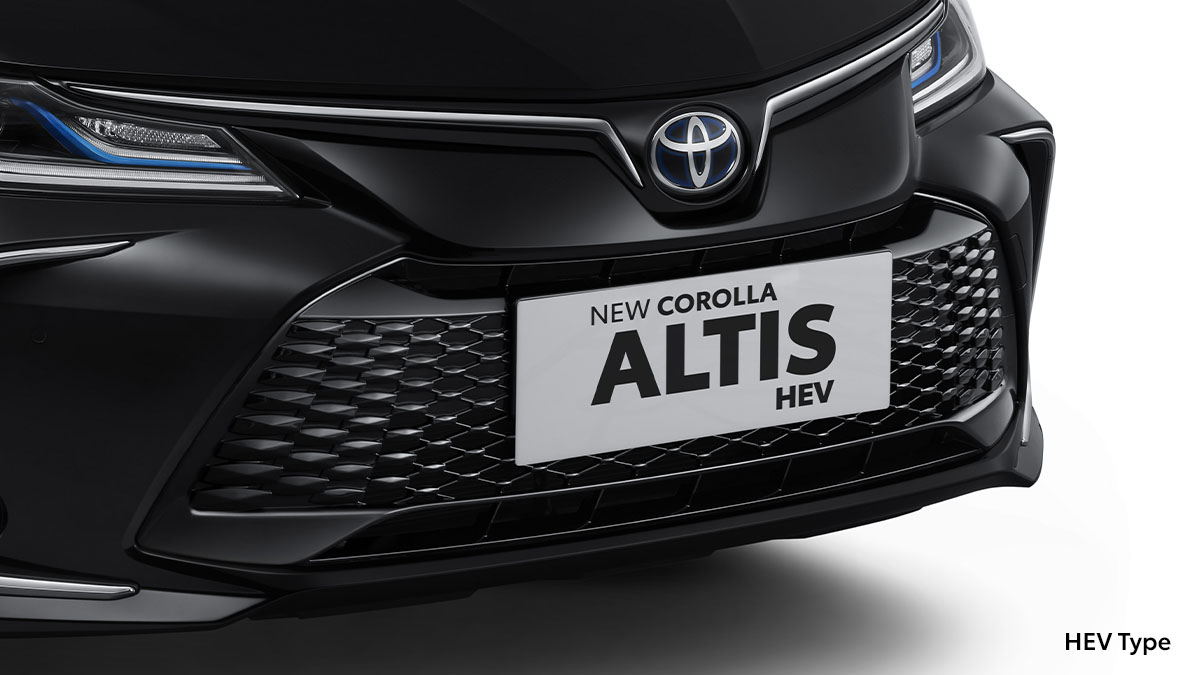 New Dazzling Grille Design (All Type)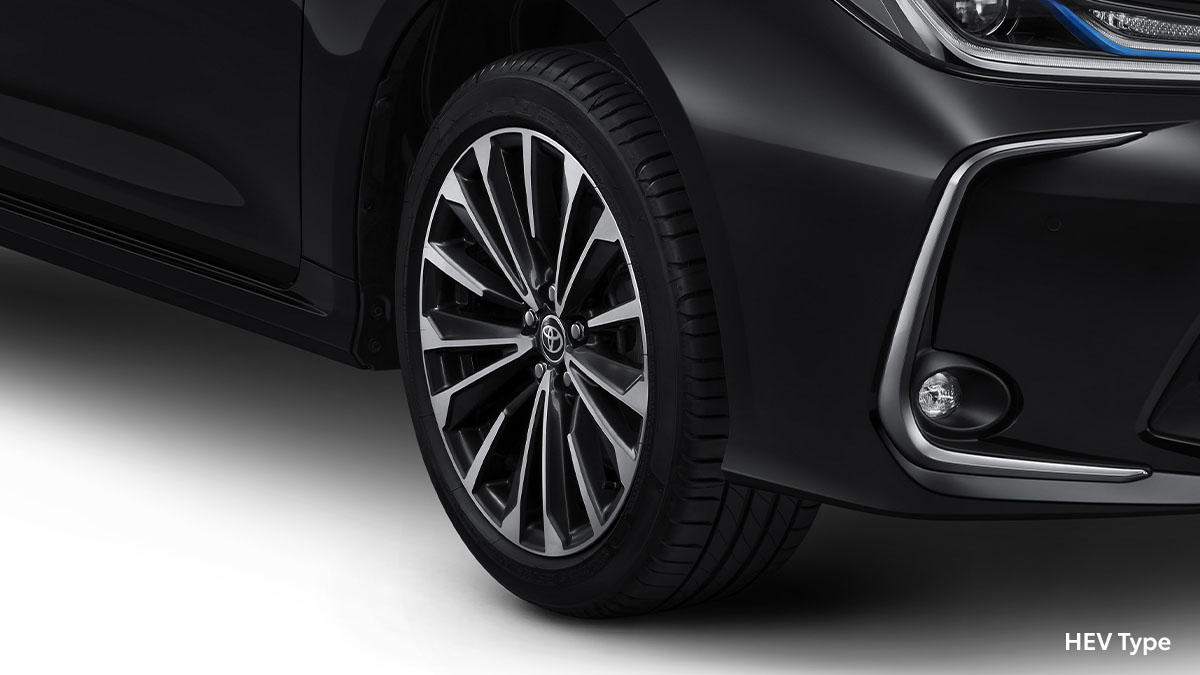 New Striking 17" Alloy Wheels (All Type)
Beyond Interior
The advanced driving experience of the Toyota Hybrid System greets the future with excellent advantages.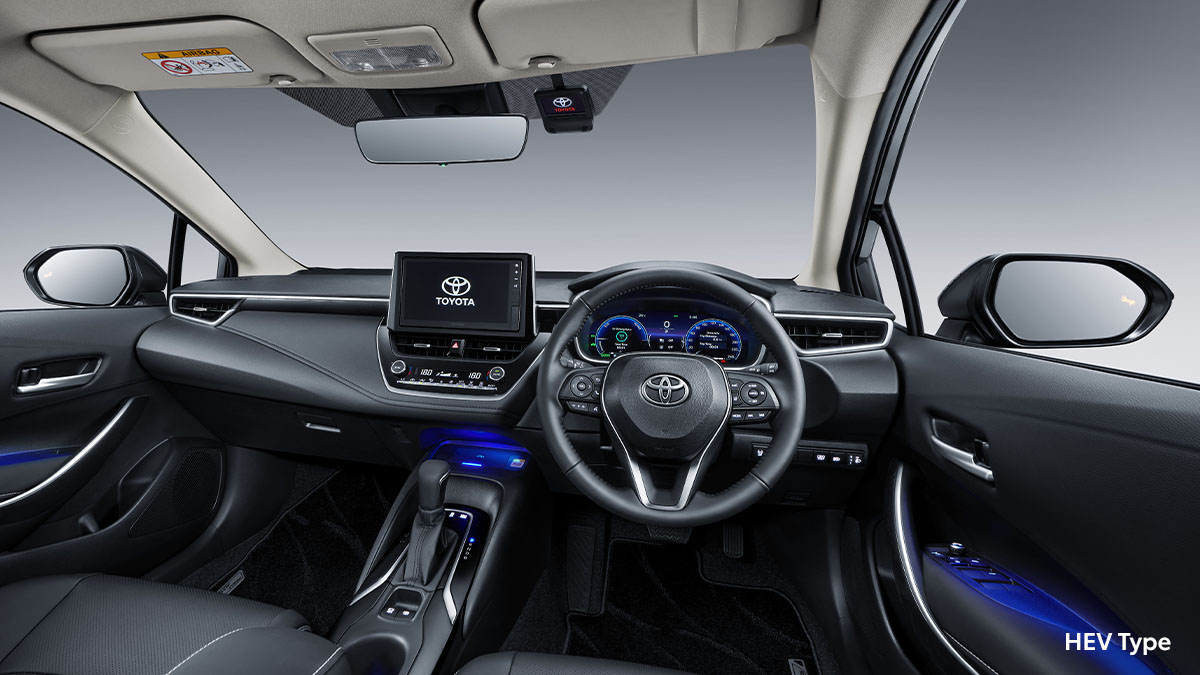 New Luxurious Interior (HEV Type)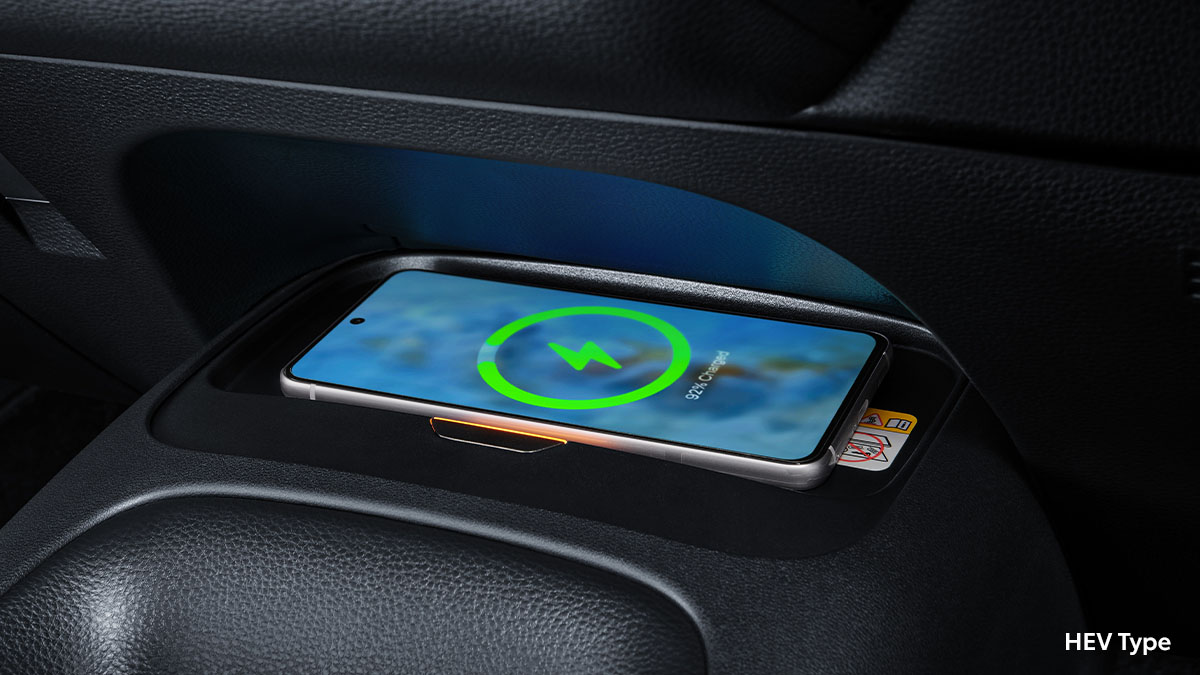 New Wireless Charger (All Type)
The New Corolla Altis is made for you to stay connected to the world with the notable technology for your Qi wireless charging product.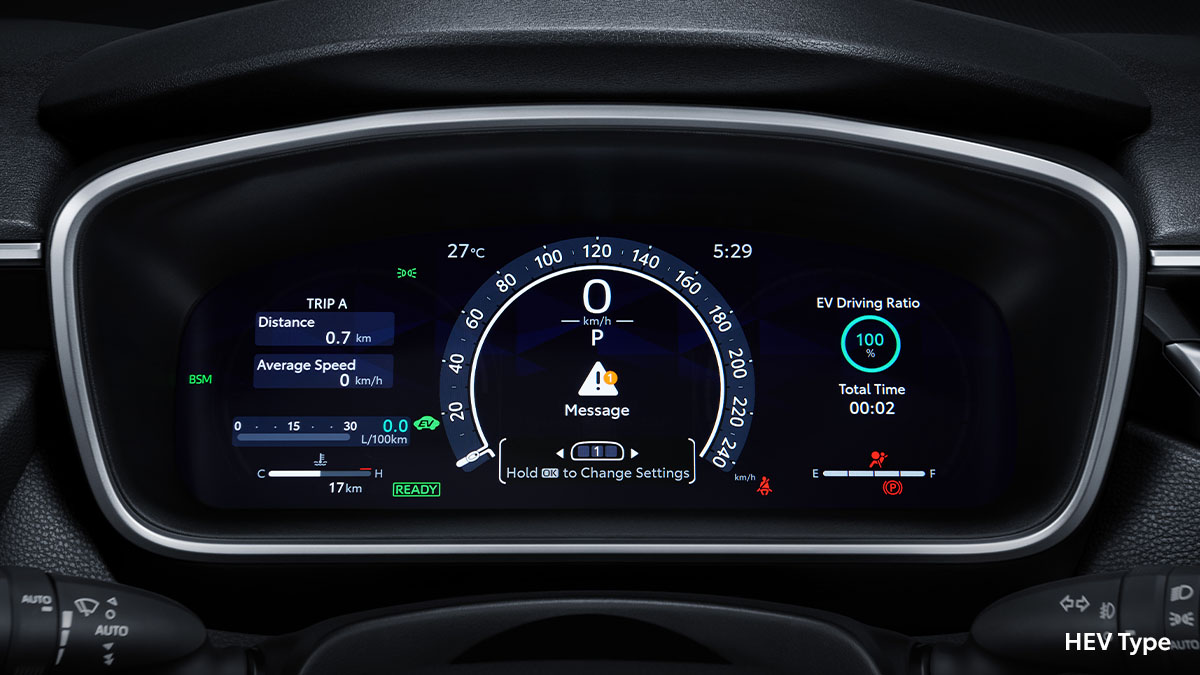 New Progressive 12.3" Color TFT MID (All Type)
Satisfy your journey with the advanced large screen display to show lots of important driving-related information with several stunning options that you can customize.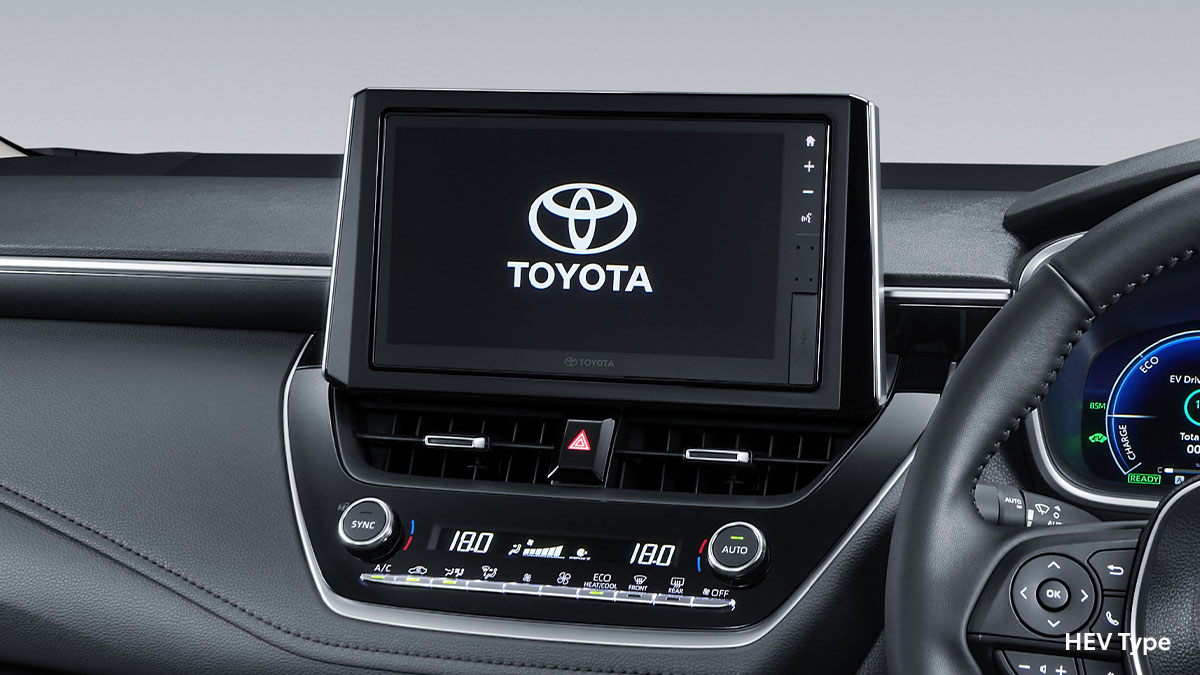 New 9" Audio Display with Smartphone Connectivity (All Type)
Experience a genuinely connected drive though the Integrated Multimedia System that brings you essential car information effortlessly.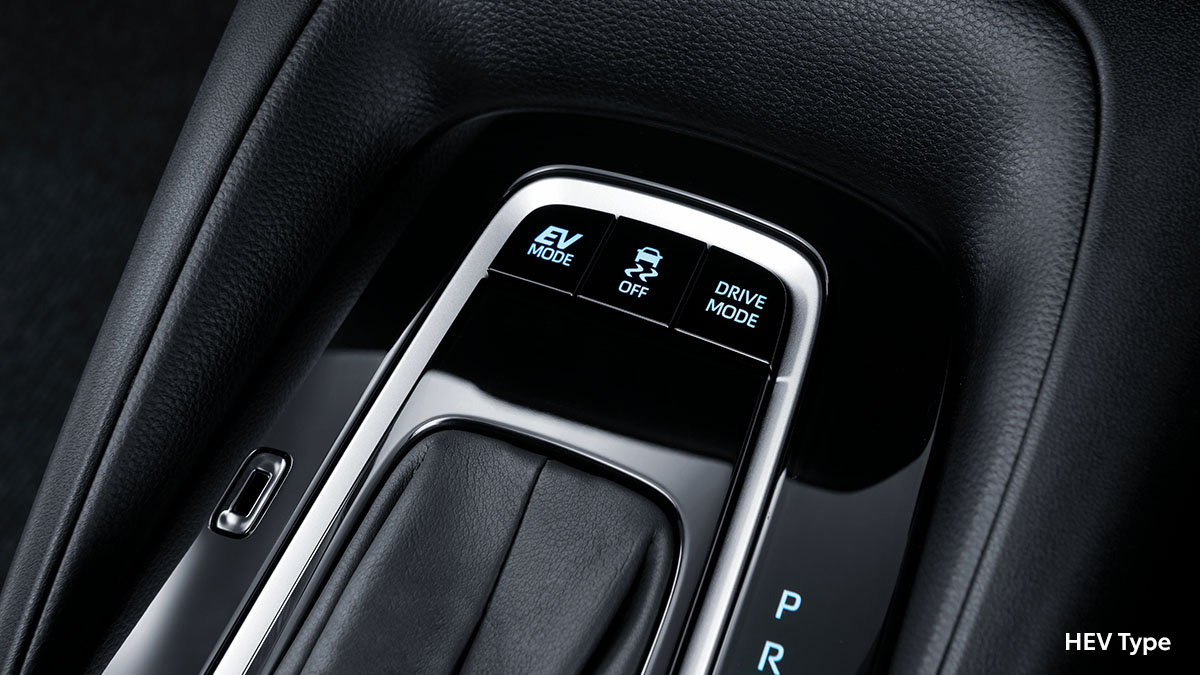 EV Mode (HEV Type) & Adaptable Driving Mode (All Type)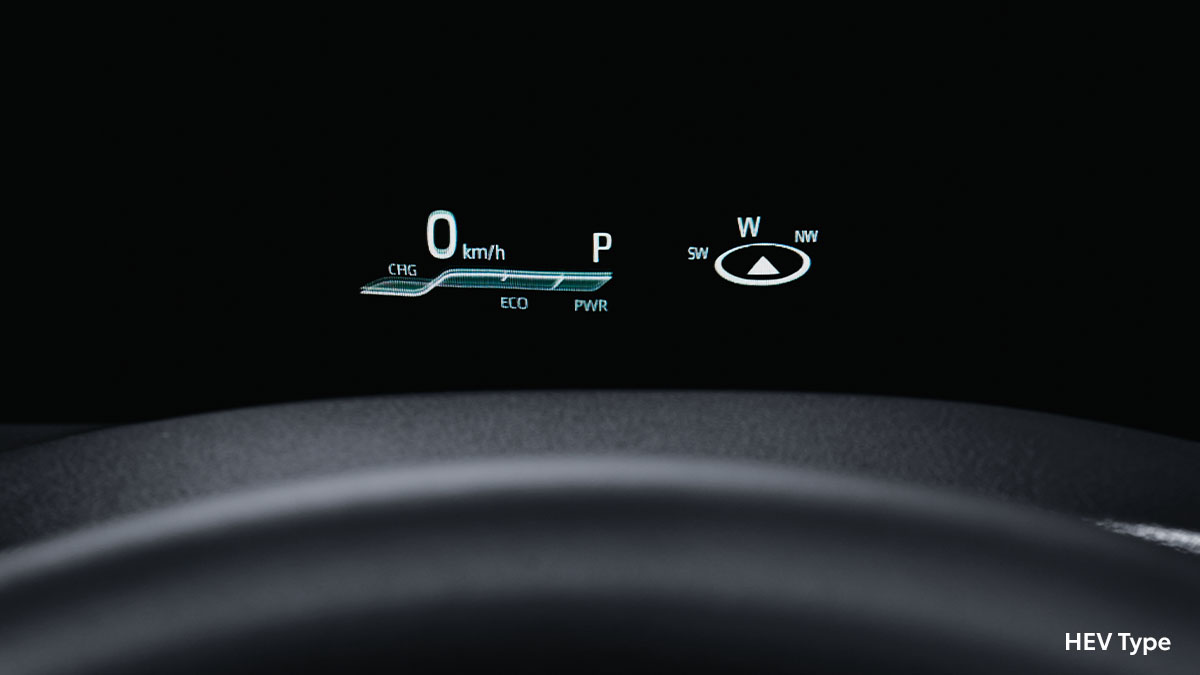 Smart Color Head-Up Display (All Type)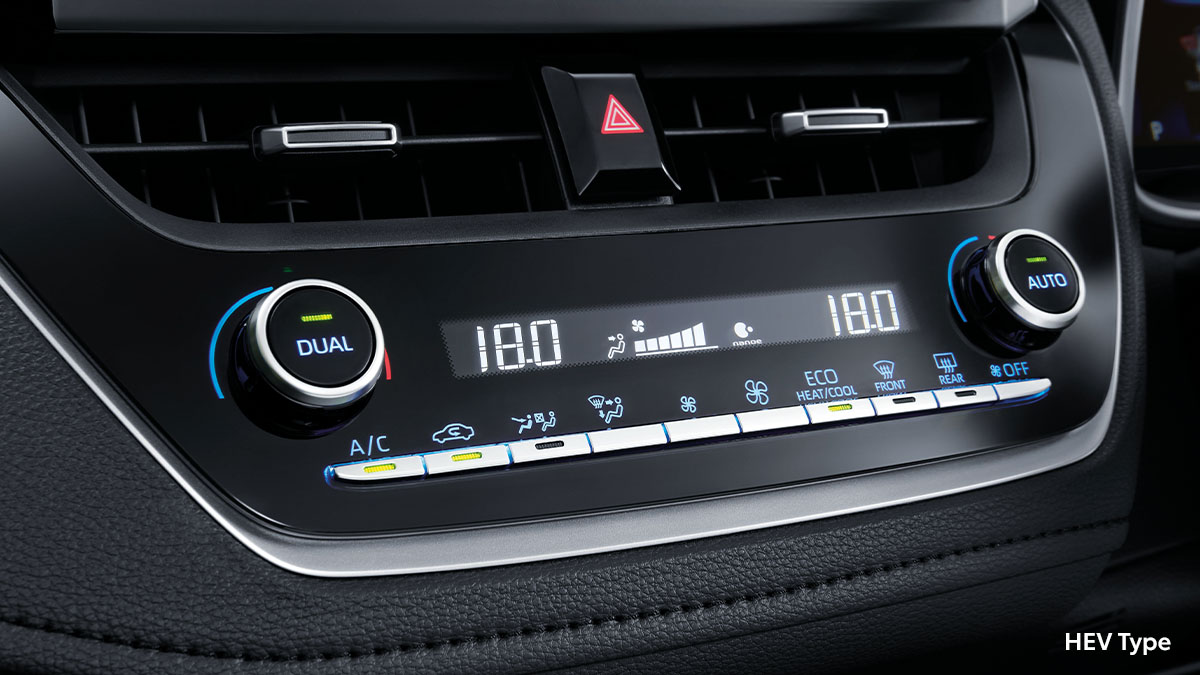 Dual Zone AC with Auto (All Type)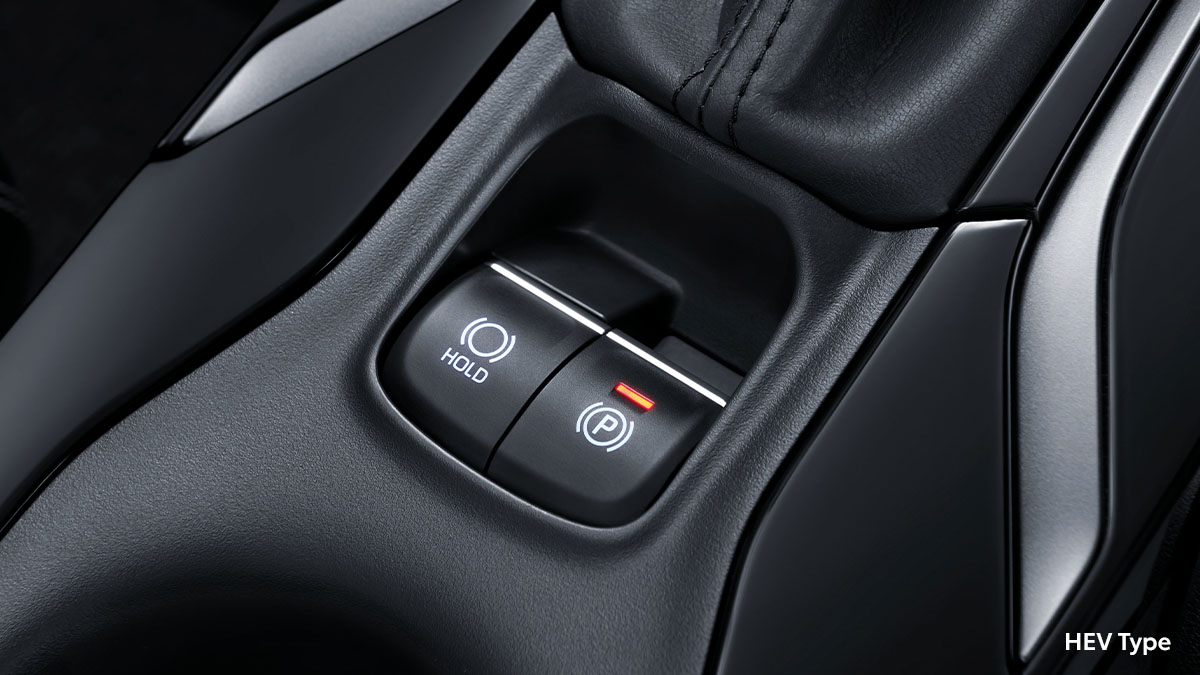 Electronic Parking Brake (All Type)
Beyond Safety
The Toyota Corolla Altis carries state-of-art safety technology and designed to help keep you alert and safe.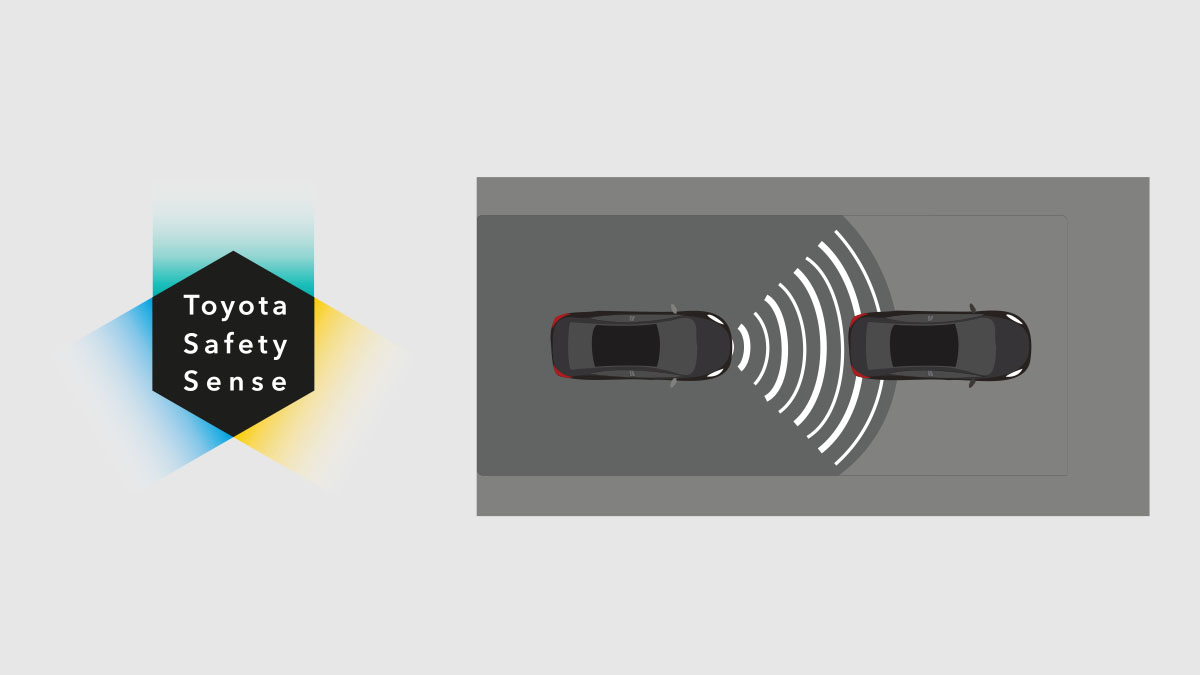 Dynamic Radar Cruise Control
Detects a preceding vehicle and follows within a safe distance, therefore reducing the fatigue of long driving.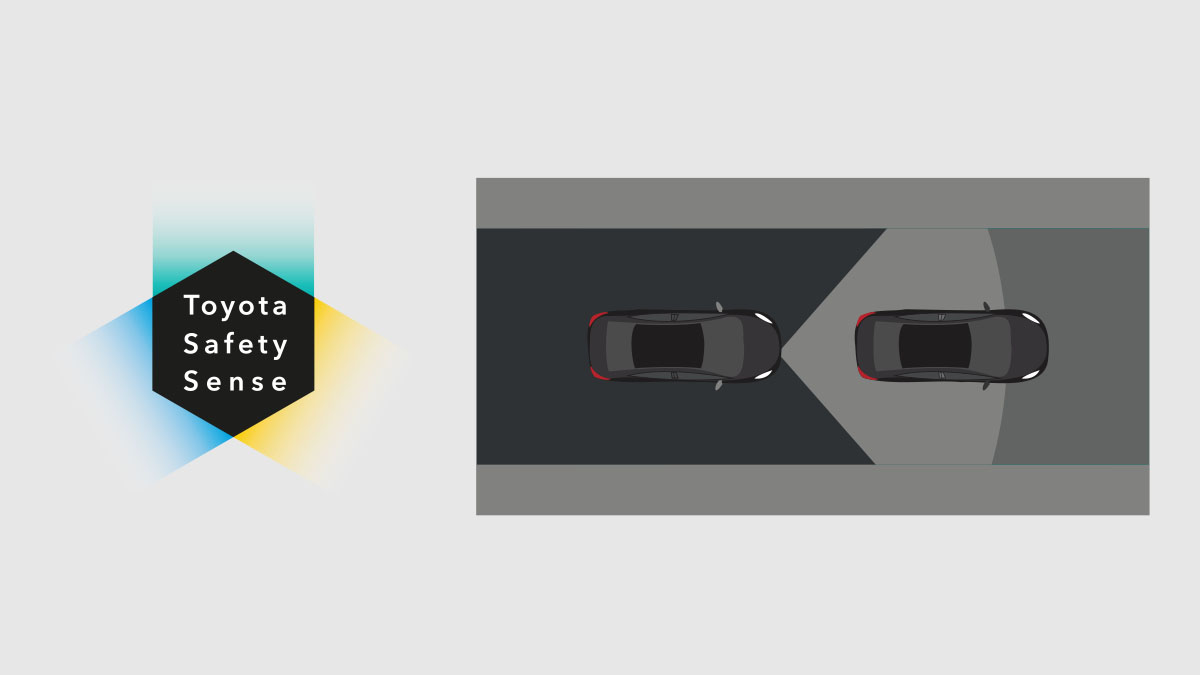 Pre-Collision System (PCS)
Integrated camera and radar system that helps to reduce crash risk and damage in a frontal collision.
Lane Departure Alert (LDA)
Keep the vehicle on the safe line, thus making the driver confident and feel safe while driving.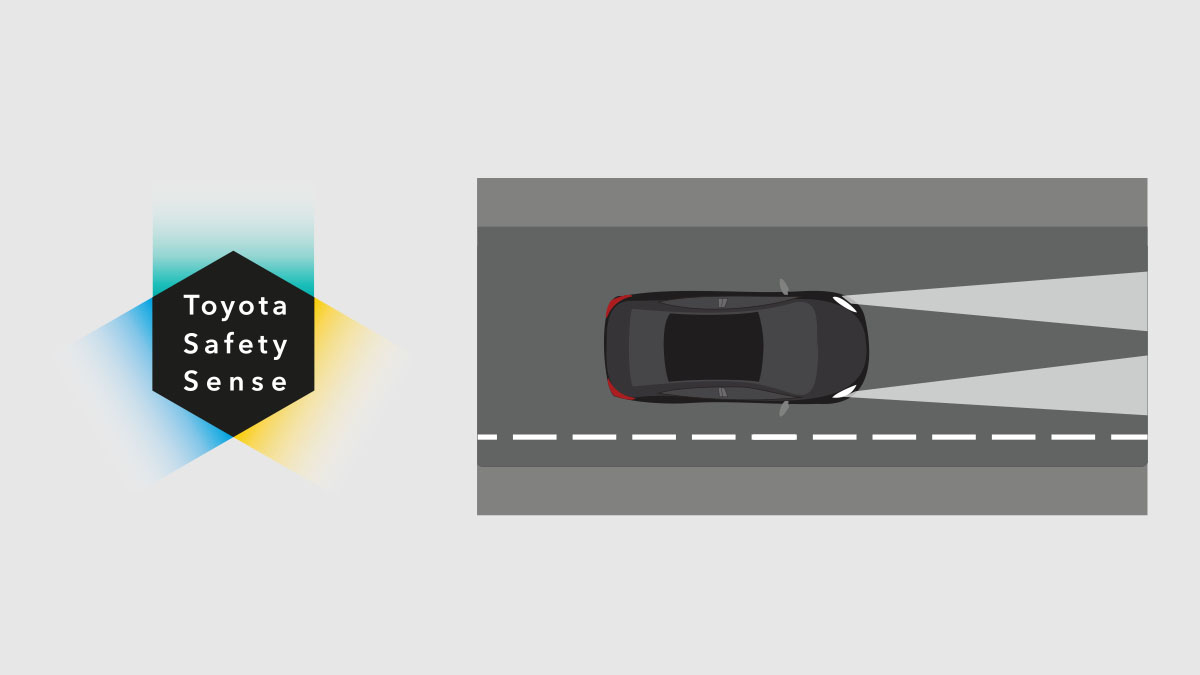 Automatic High Beam (AHB)
Automatically shift from high to low beam to help drivers maintain safe driving.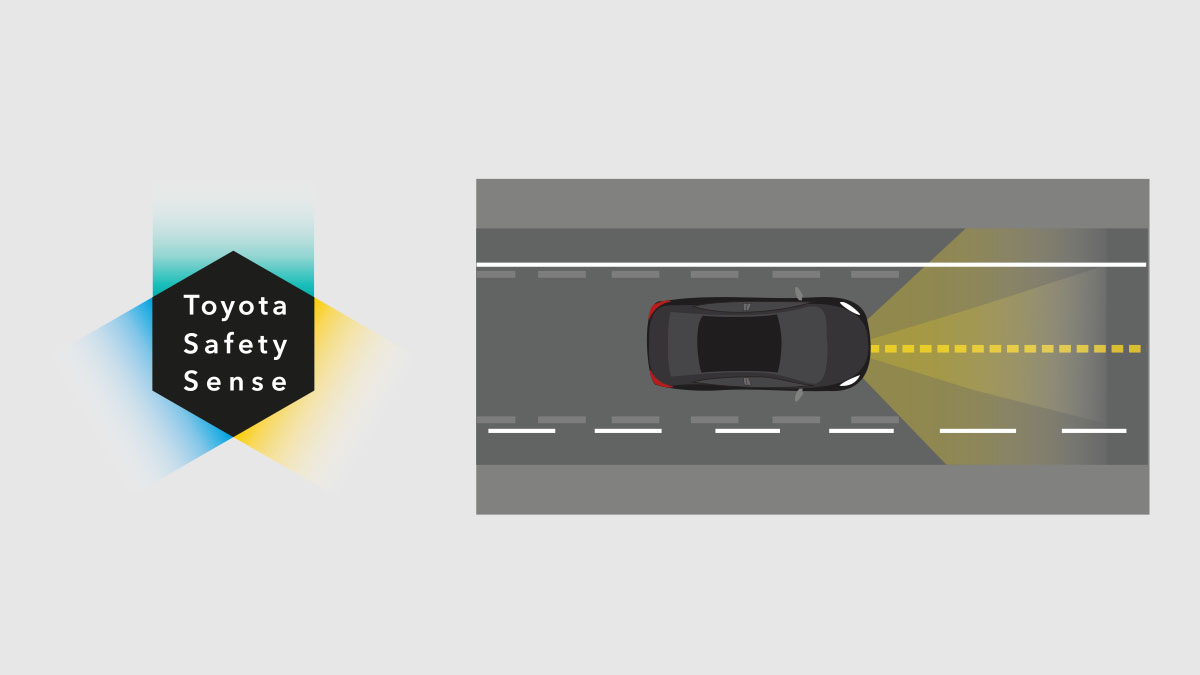 Lane Tracing Assist
Driving track safety assistance to keep the driver on track with providing light correction.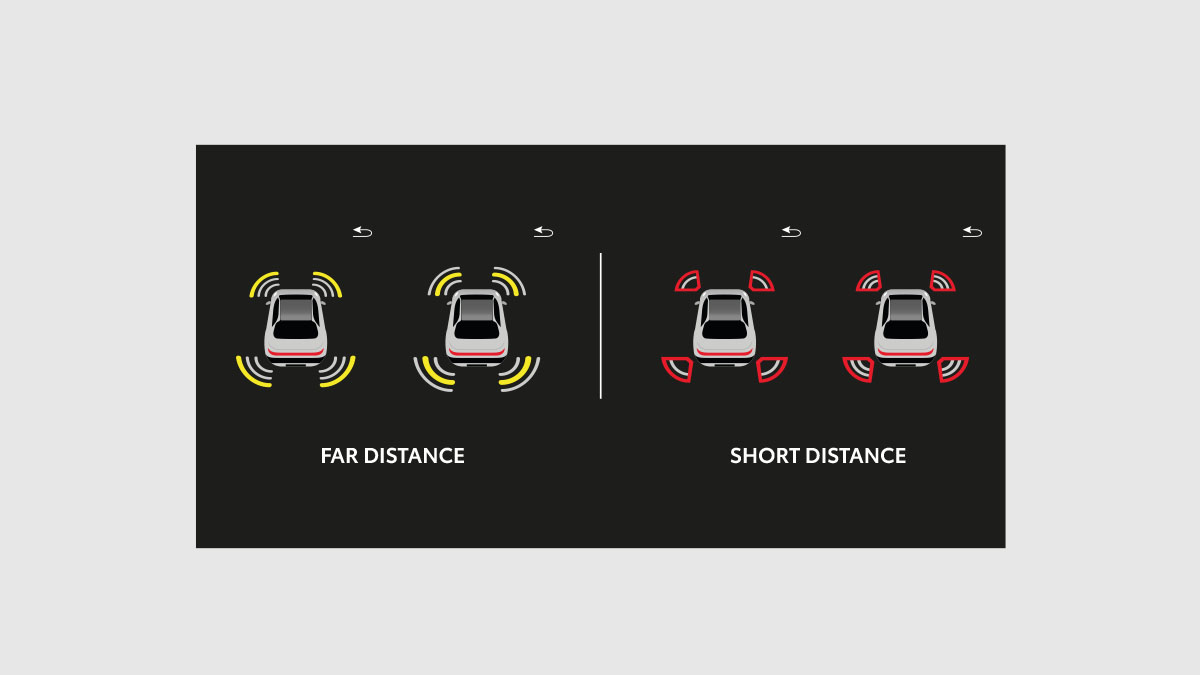 Clearance Sonar System (All Type)
Six ultrasonic sensors are located in the front and rear side to identify vehicles and all static objects nearby that could cause a potential collision.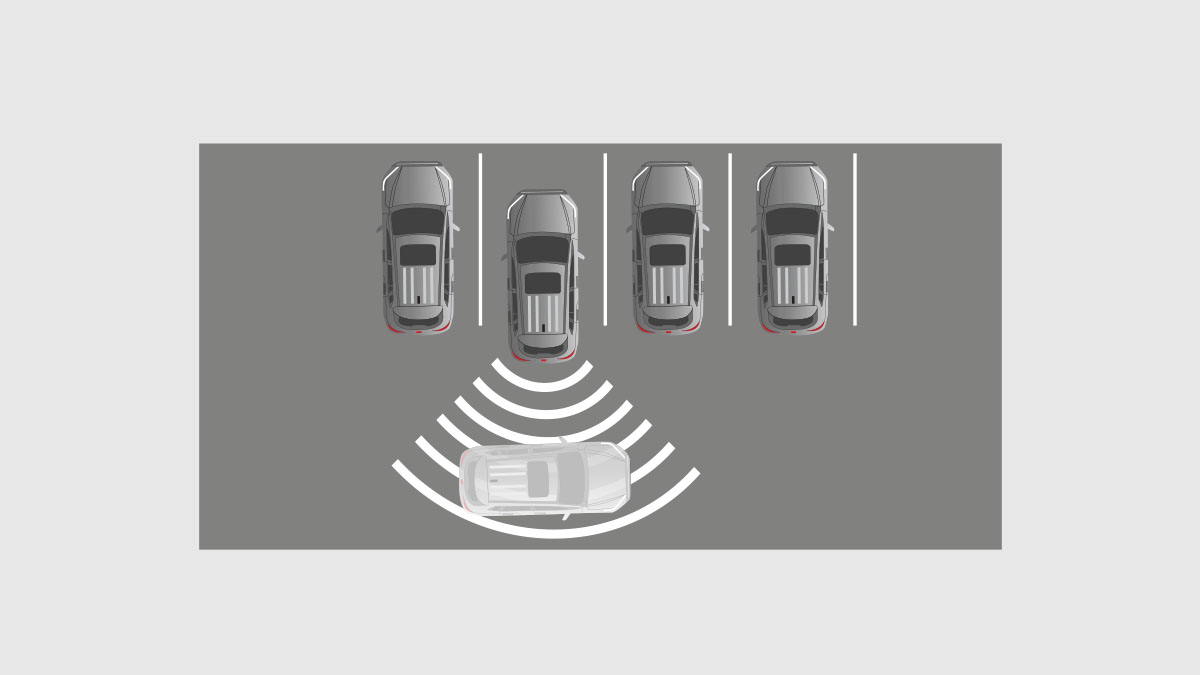 Rear Cross Traffic Alert (HEV Type)
Broad rear vision enhancer to support safety and detects an object behind while maneuvering backwards.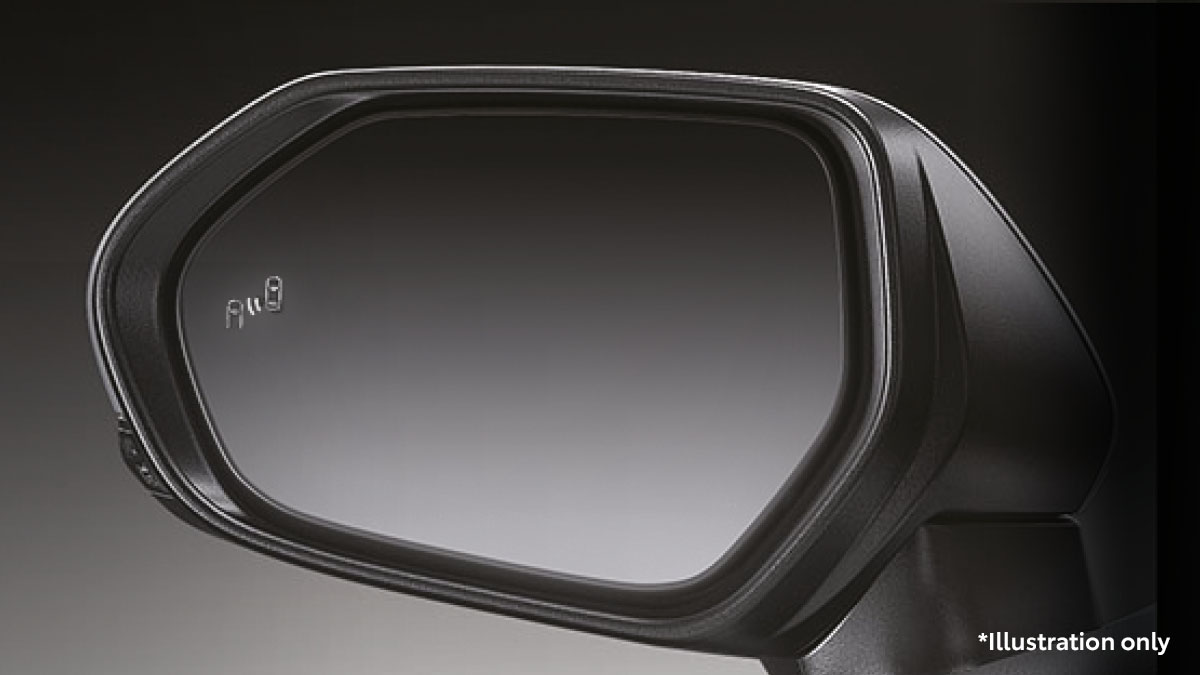 Blind Spot Monitoring (HEV Type)
Driving assistance system that notify you by giving graphic signal in the side mirror if another vehicle moving in the blind spot area.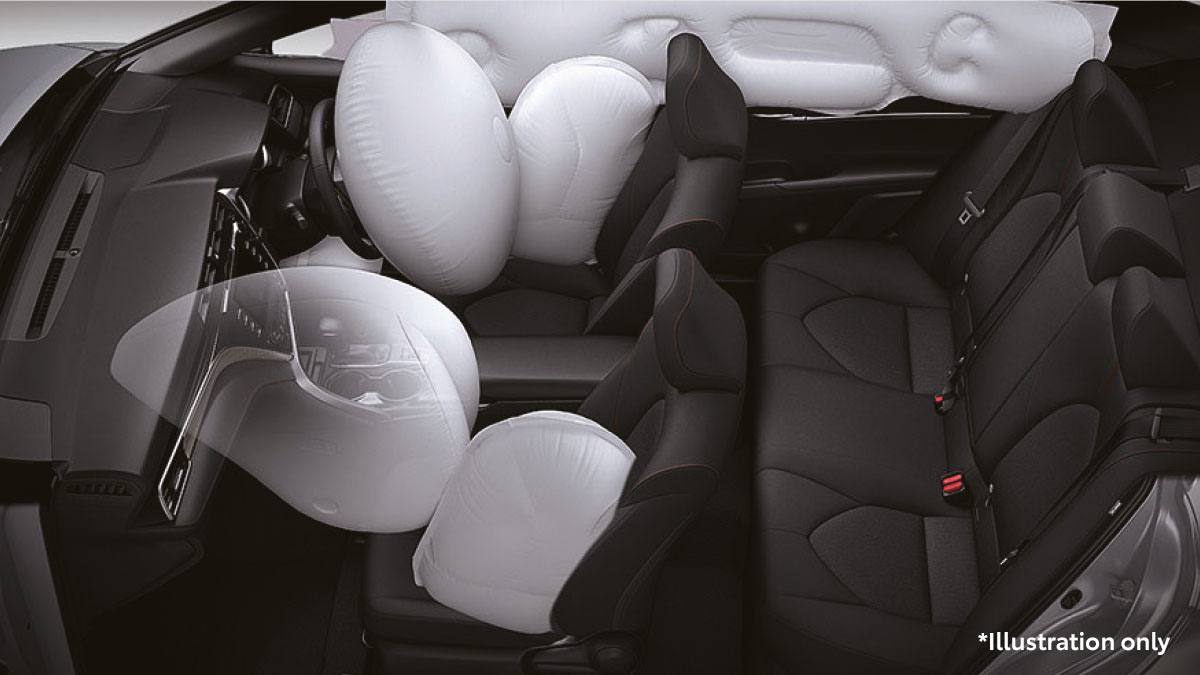 7 SRS Airbags (All Type)
Feel more protected with 7 SRS airbags to provide safety and comfort also minimize the chance of injury at crucial moments.
Beyond Performance
Toyota's mission in continuously making "Ever Better Cars".The improved car's core strength components enhance the vehicle's performance and emphasize car personality that accentuates every model's unique features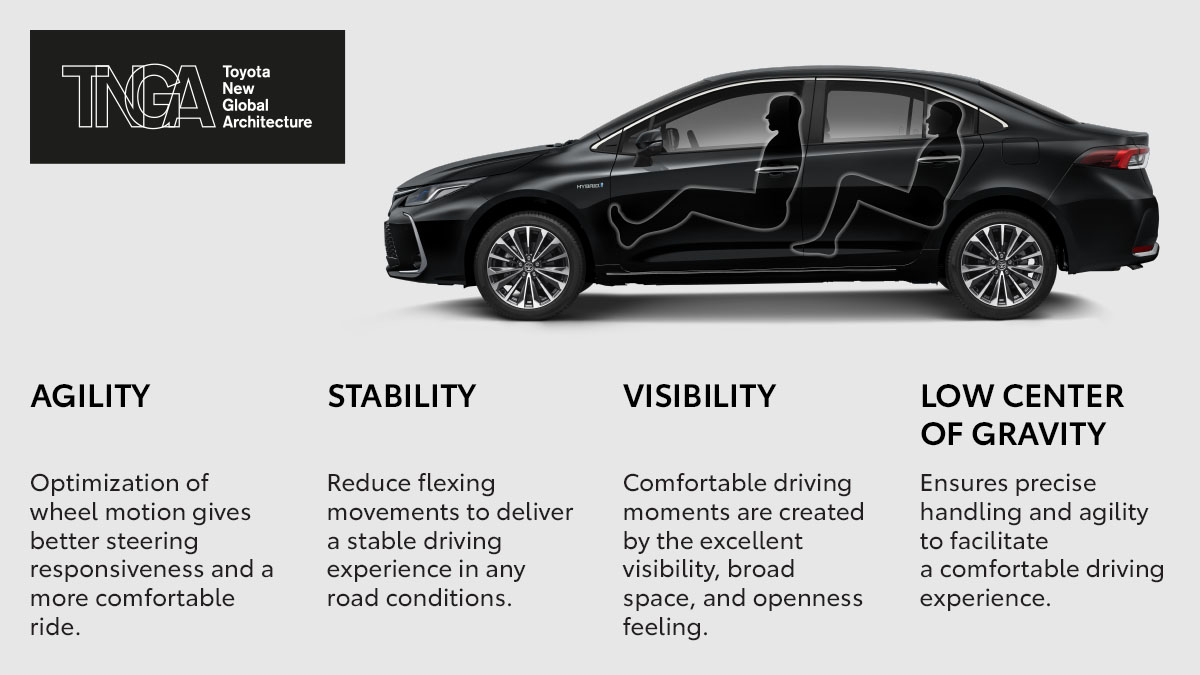 Toyota New Global Architecture
Beyond Connected
An Integrated solution that you can access through mTOYOTA application. Giving you comfort, providing peace of mind, and keeping you stay connected with your car.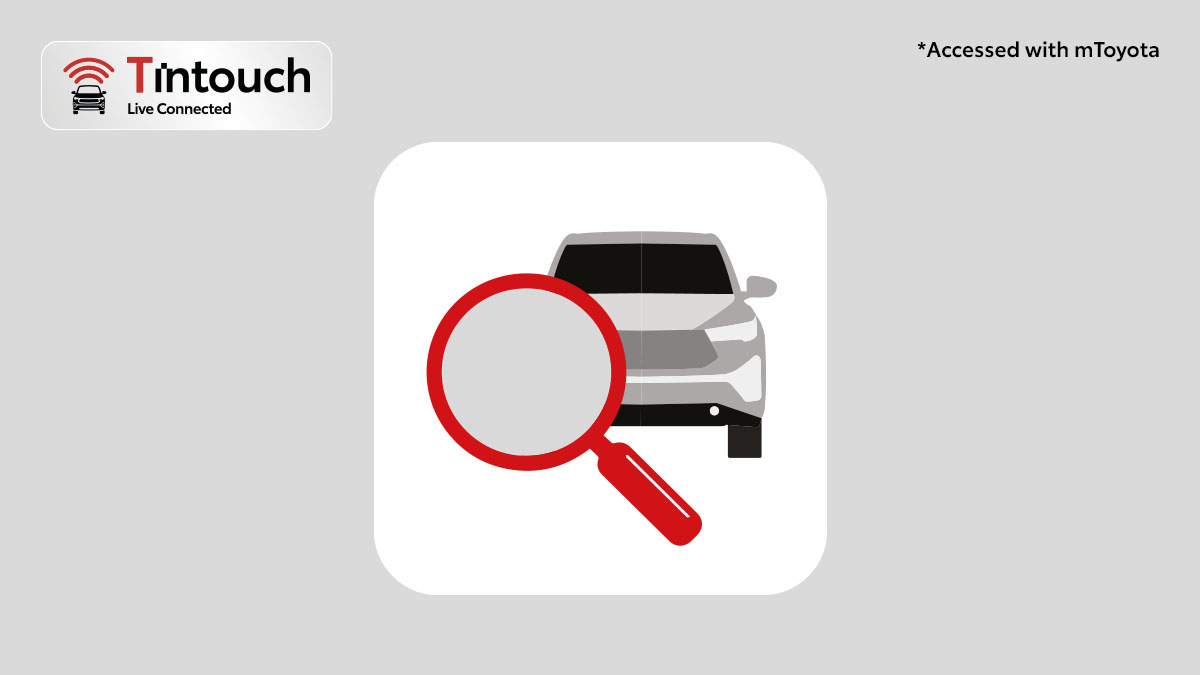 Find My Car
Accurately know where the vehicle is parked to provide you with a feeling of safety and convenience.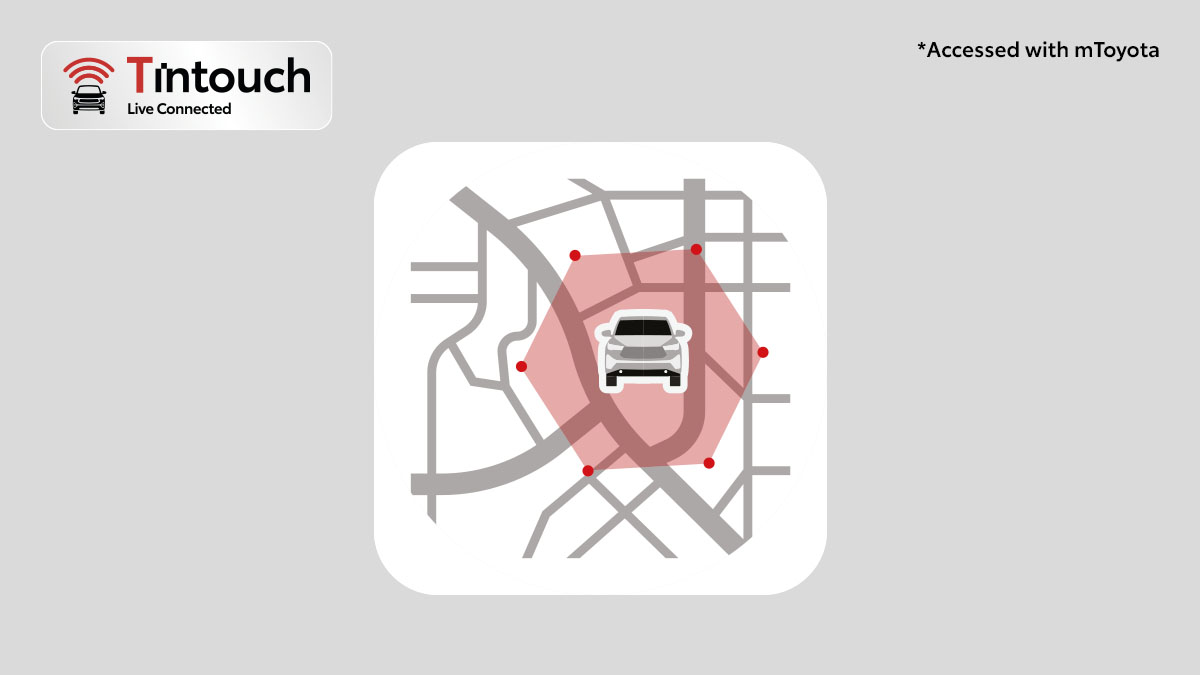 Geofencing
Giving alert if your vehicle is outside the authorized zone to ensure your security all times.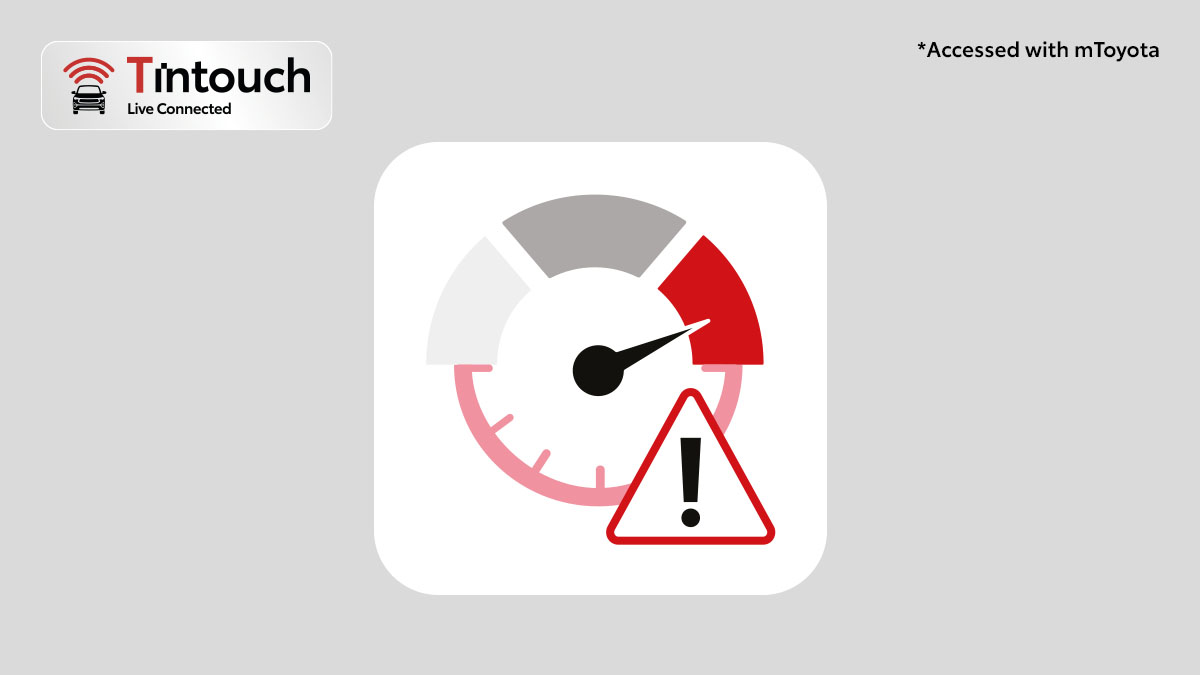 Speed & Idle Alert
Get push notification when your vehicle exceeds the defined speed limit & engine idle duration based on your preference.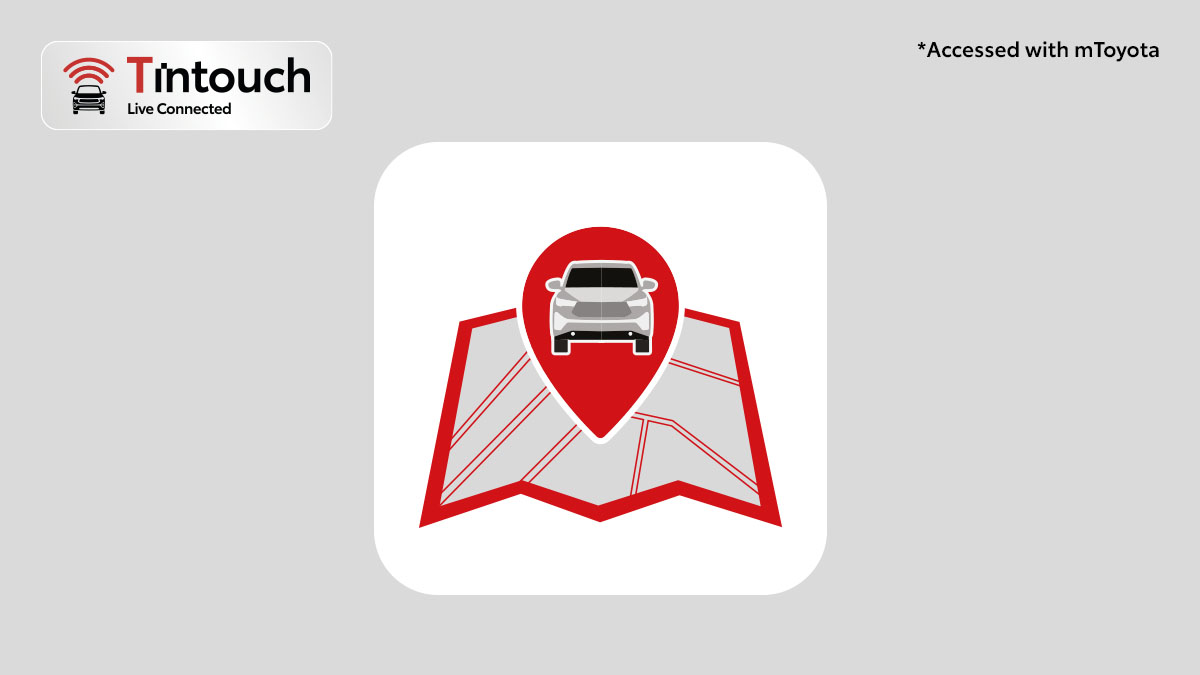 Stolen Vehicle Tracking
Know your vehicle location assisted by Toyota Call Center to provide you security all the time.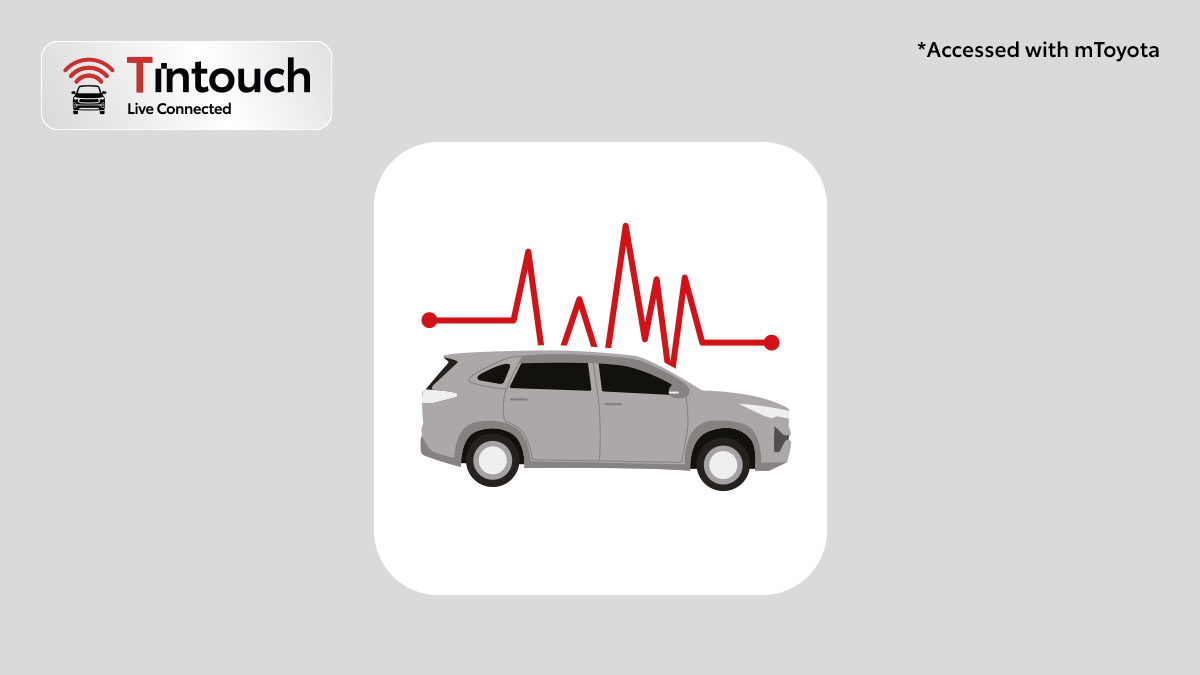 Vehicle Info
Provide your vehicle's condition and warning notification to give you more convenience while driving.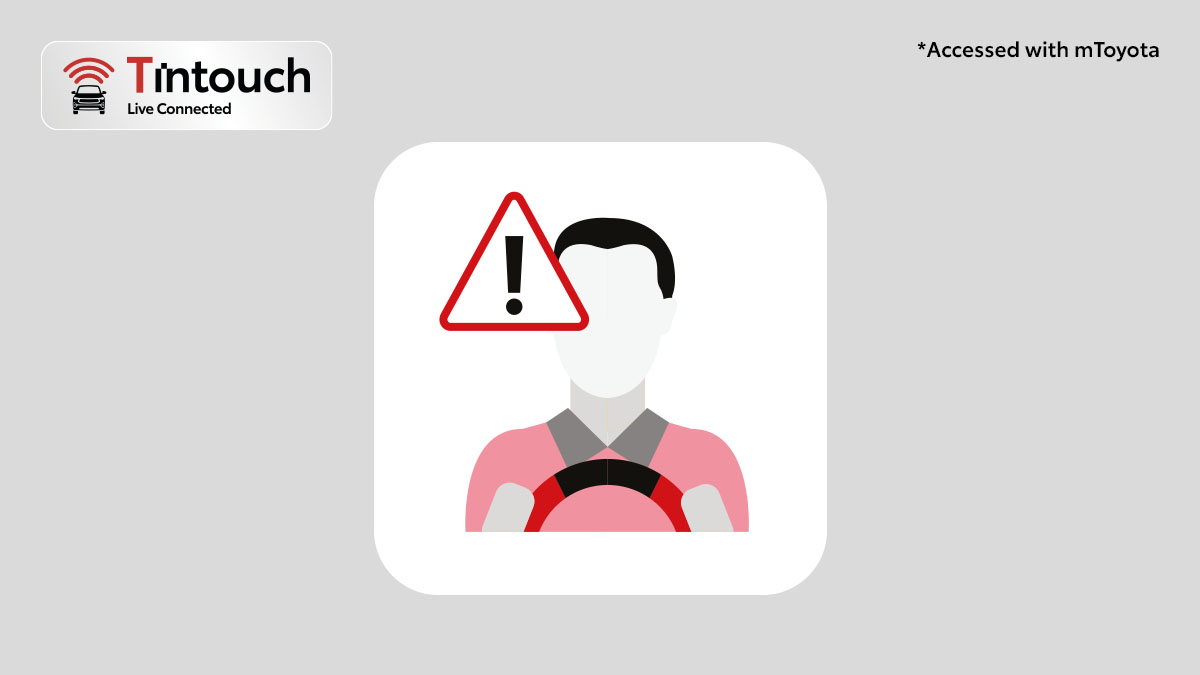 Guest Driver Alert
Enable specific push notification settings (Distance Radius, Max. Speed, and Max. Idle Time) when you permit other driver to use the vehicle (Ex: Valet Parking).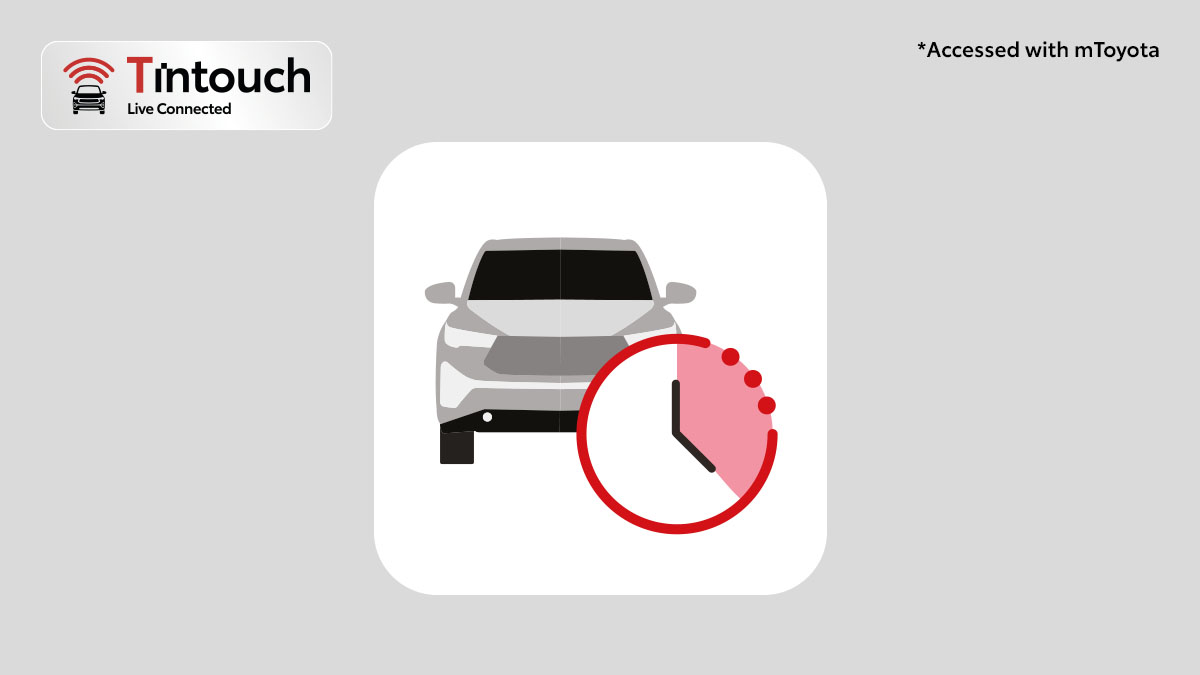 Time Fencing
Get push notification when your vehicle is being used (Engine On) during specified time period based on your preference.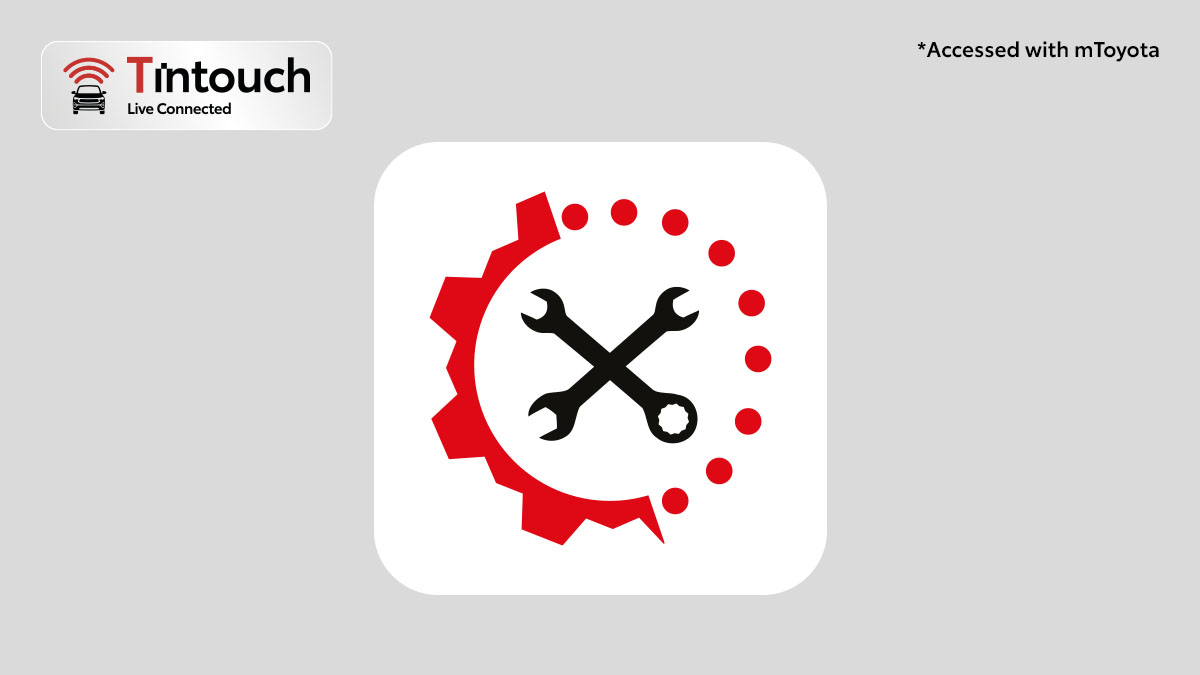 E-Care Maintenance
A reminder to you for periodic vehicle maintenance to make your vehicle always in the best performance.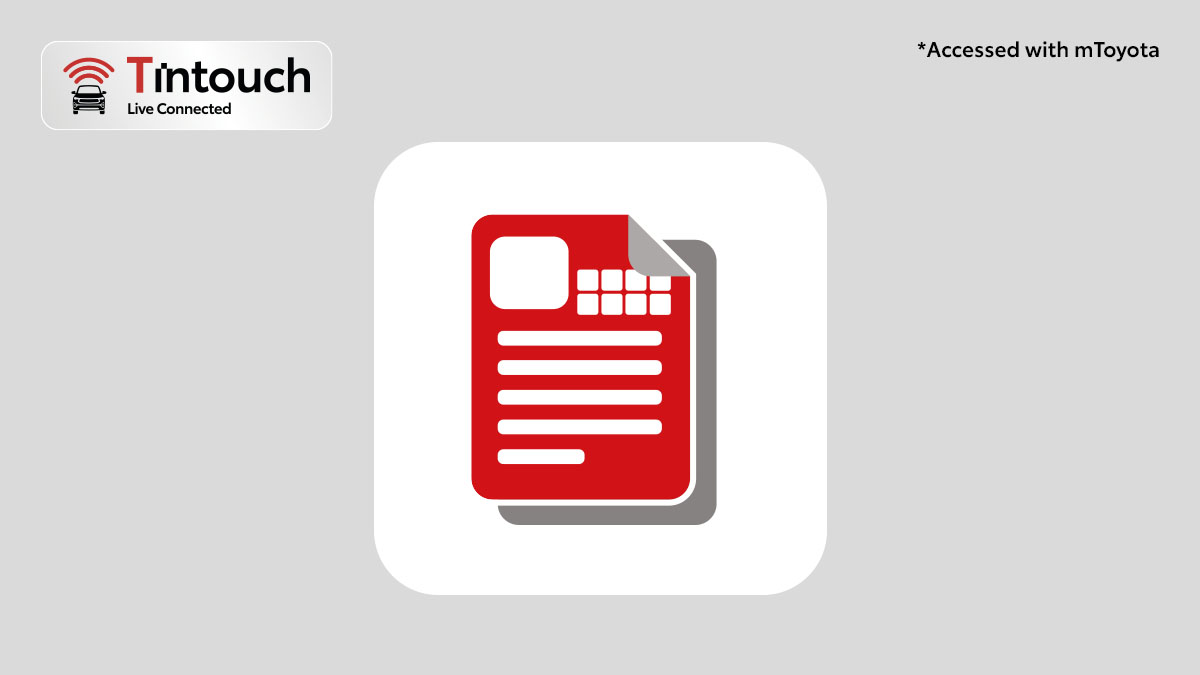 Driving Report
Summarize your driving session by daily & monthly report.
Emergency Road Assistance
Provide an SOS button if you get in an accident. You will be assisted by the Toyota Call Center to be directed to the Emergency Road Assistance (ERA) provider to make you feel safer while driving.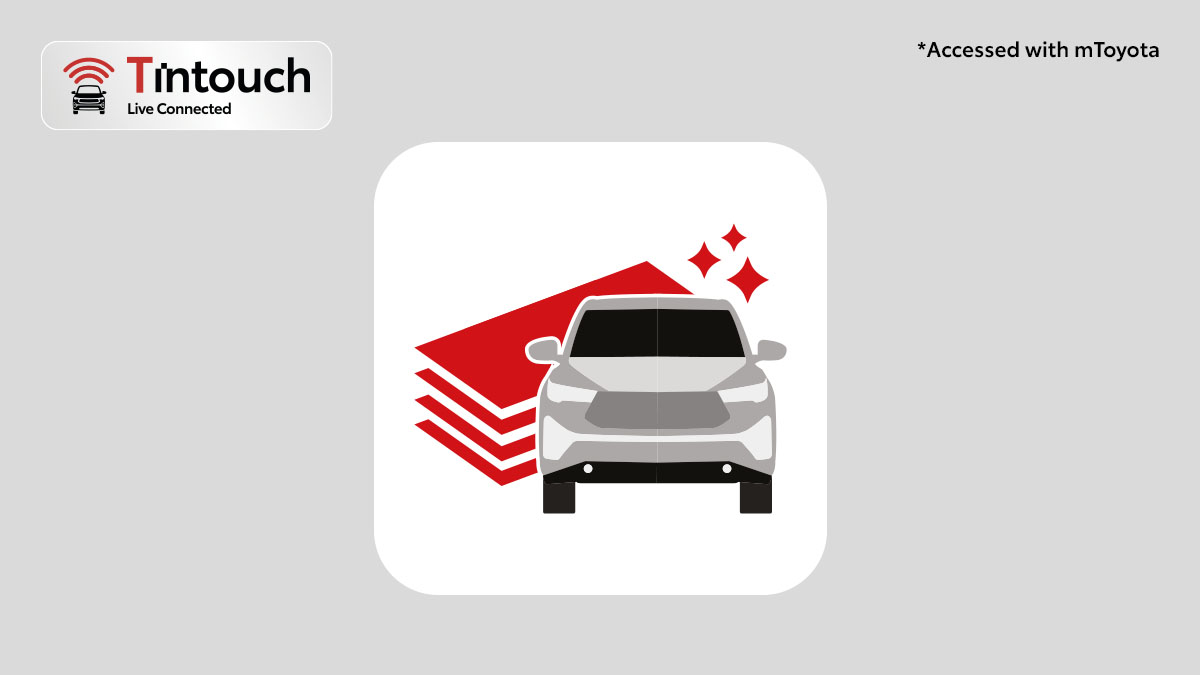 Safe Driving Reward
Drive safely by reducing Harsh Acceleration, Harsh Braking, and Harsh Cornering and get the applicable rewards/benefit* for your next insurance policy** renewal.
*Benefit may varies and given from your insurance provider.
**Please contact your nearest dealer for more detail.
Beyond Accessories
Toyota exclusive parts as an option for people to custom their car.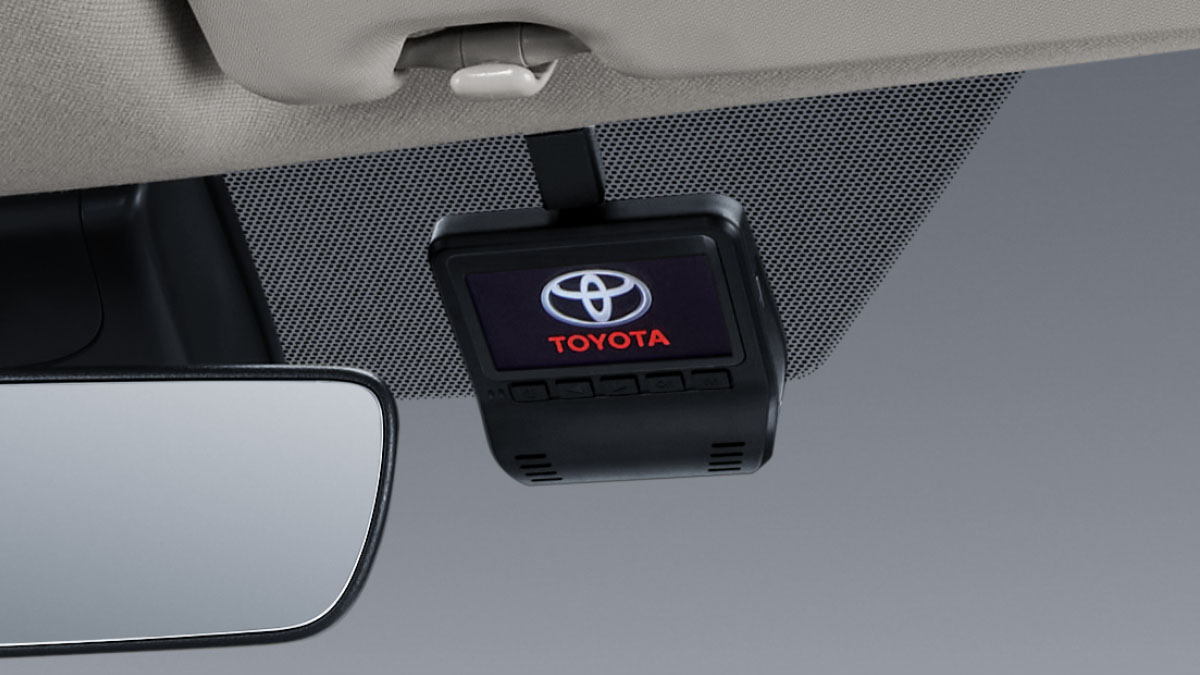 DVR Camera
Record the journey and reinforce your security with high-resolution Toyota Genuine Dash Cam.
**Installed with complete TCO Parts as an option.
**Customizations items for all type may vary depending on the products and areas availabilities, please contact your nearest dealer to learn more.
Specifications
Car Type
Car Type
Price
-
-
-
Price
-
-
-
Dimension
Panjang/Overall Length (mm)
-
-
-
Panjang/Overall Length (mm)
-
-
-
Lebar/Overall Width (mm)
-
-
-
Lebar/Overall Width (mm)
-
-
-
Tinggi/Overall Height (mm)
-
-
-
Tinggi/Overall Height (mm)
-
-
-
Jarak Poros Roda/Wheelbase
-
-
-
Jarak Poros Roda/Wheelbase
-
-
-
Jarak Pijak/Tread (Depan/Front)
-
-
-
Jarak Pijak/Tread (Depan/Front)
-
-
-
Jarak Pijak/Tread (Belakang/Rear)
-
-
-
Jarak Pijak/Tread (Belakang/Rear)
-
-
-
Jarak Terendah/High Ground Clearence
-
-
-
Jarak Terendah/High Ground Clearence
-
-
-
Engine
Tipe Mesin/Engine Type
-
-
-
Tipe Mesin/Engine Type
-
-
-
No. of Cylinders & Arrangement
-
-
-
No. of Cylinders & Arrangement
-
-
-
Valve Mechanism
-
-
-
Valve Mechanism
-
-
-
Isi Silinder/Displacement (cc)
-
-
-
Isi Silinder/Displacement (cc)
-
-
-
Bore x Stroke (mm)
-
-
-
Bore x Stroke (mm)
-
-
-
Rasio Kompresi/Compression Ratio
-
-
-
Rasio Kompresi/Compression Ratio
-
-
-
Engine Power (ps/rpm)
-
-
-
Engine Power (ps/rpm)
-
-
-
Engine Torque (kgm/rpm)
-
-
-
Engine Torque (kgm/rpm)
-
-
-
Fuel
-
-
-
Fuel
-
-
-
Sistem Bahan Bakar/Fuel System
-
-
-
Sistem Bahan Bakar/Fuel System
-
-
-
Kapasitas Tangki/Fuel Tank Capacity (ltr)
-
-
-
Kapasitas Tangki/Fuel Tank Capacity (ltr)
-
-
-
Chassis
Drivetrain Type
-
-
-
Drivetrain Type
-
-
-
Transmisi/Transmission
-
-
-
Transmisi/Transmission
-
-
-
Perbandingan Gigi/Gear Ratio (1st)
-
-
-
Perbandingan Gigi/Gear Ratio (1st)
-
-
-
Perbandingan Gigi/Gear Ratio (2nd)
-
-
-
Perbandingan Gigi/Gear Ratio (2nd)
-
-
-
Perbandingan Gigi/Gear Ratio (3rd)
-
-
-
Perbandingan Gigi/Gear Ratio (3rd)
-
-
-
Perbandingan Gigi/Gear Ratio (4th)
-
-
-
Perbandingan Gigi/Gear Ratio (4th)
-
-
-
Perbandingan Gigi/Gear Ratio (5th)
-
-
-
Perbandingan Gigi/Gear Ratio (5th)
-
-
-
Perbandingan Gigi/Gear Ratio (6th)
-
-
-
Perbandingan Gigi/Gear Ratio (6th)
-
-
-
Perbandingan Gigi/Gear Ratio (7th)
-
-
-
Perbandingan Gigi/Gear Ratio (7th)
-
-
-
Perbandingan Gigi/Gear Ratio (8th)
-
-
-
Perbandingan Gigi/Gear Ratio (8th)
-
-
-
Perbandingan Gigi Mundur/Reverse Gear Ratio
-
-
-
Perbandingan Gigi Mundur/Reverse Gear Ratio
-
-
-
Perbandingan Gigi Akhir/Final Drive Gear Ratio
-
-
-
Perbandingan Gigi Akhir/Final Drive Gear Ratio
-
-
-
Sistem Kemudi/Steering System
-
-
-
Sistem Kemudi/Steering System
-
-
-
Suspensi Depan/Front Suspension
-
-
-
Suspensi Depan/Front Suspension
-
-
-
Suspensi Belakang/Rear Suspension
-
-
-
Suspensi Belakang/Rear Suspension
-
-
-
Stabilizer
-
-
-
Stabilizer
-
-
-
Rem Depan/Front Brake
-
-
-
Rem Depan/Front Brake
-
-
-
Rem Belakang/Rear Brake
-
-
-
Rem Belakang/Rear Brake
-
-
-
Alloy Wheel
-
-
-
Alloy Wheel
-
-
-
Ukuran Ban/Tire Size
-
-
-
Ukuran Ban/Tire Size
-
-
-
Interior
Veloz sub-Label
-
-
-
Veloz sub-Label
-
-
-
Veloz sub-Label
-
-
-
Veloz sub-Label
-
-
-
Safety & Security
Veloz sub-Label
-
-
-
Veloz sub-Label
-
-
-
Veloz sub-Label
-
-
-
Veloz sub-Label
-
-
-
Gallery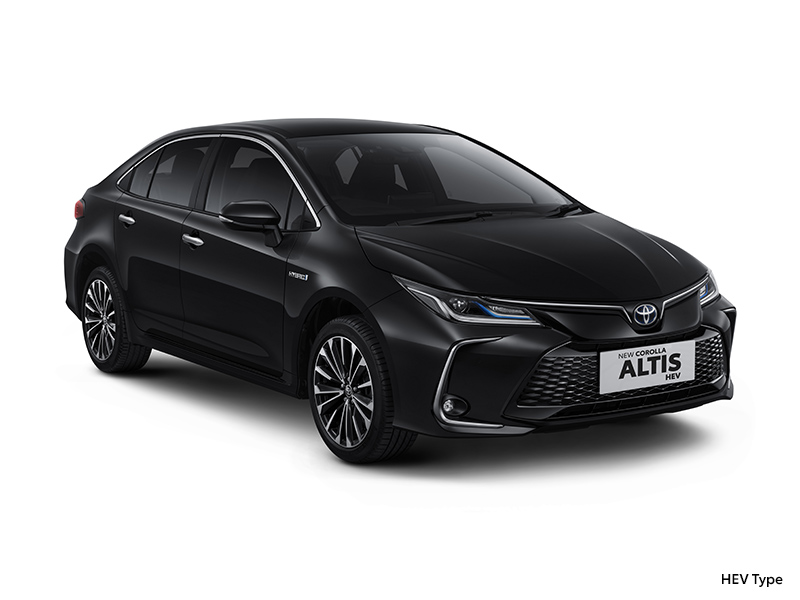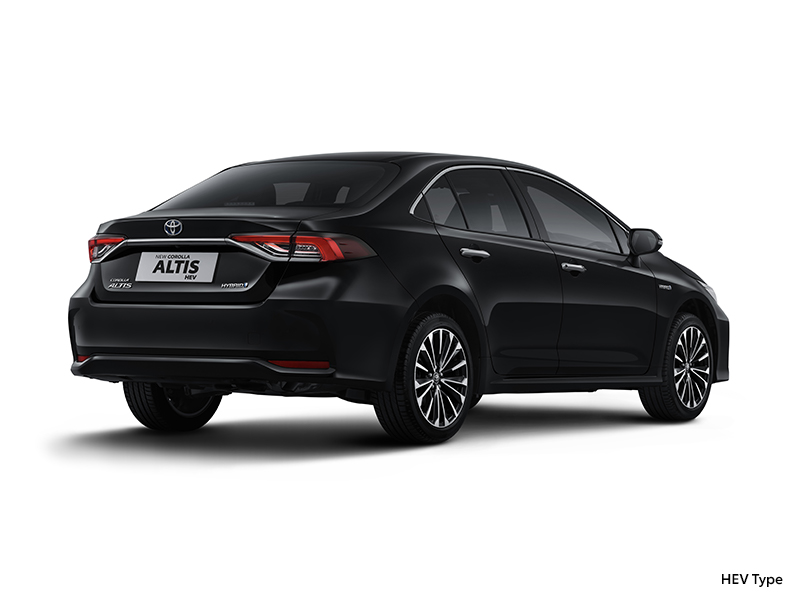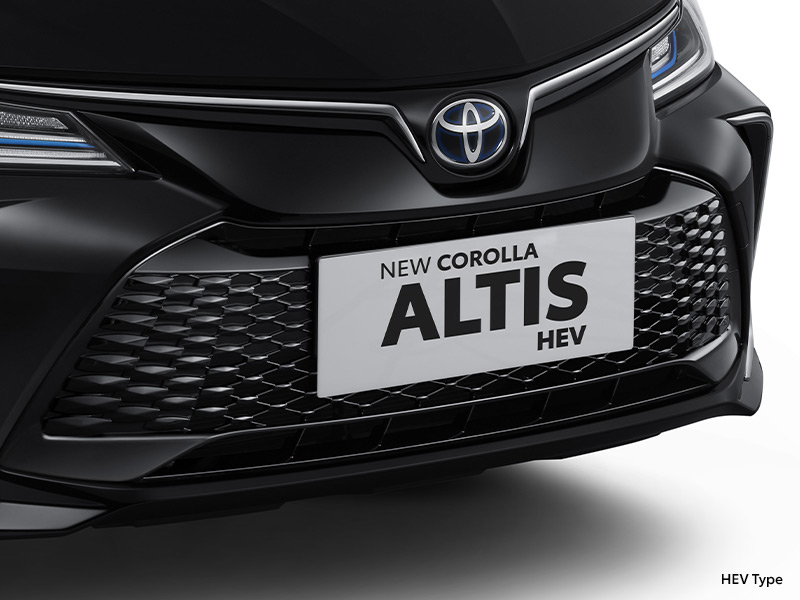 New Dazzling Grille Design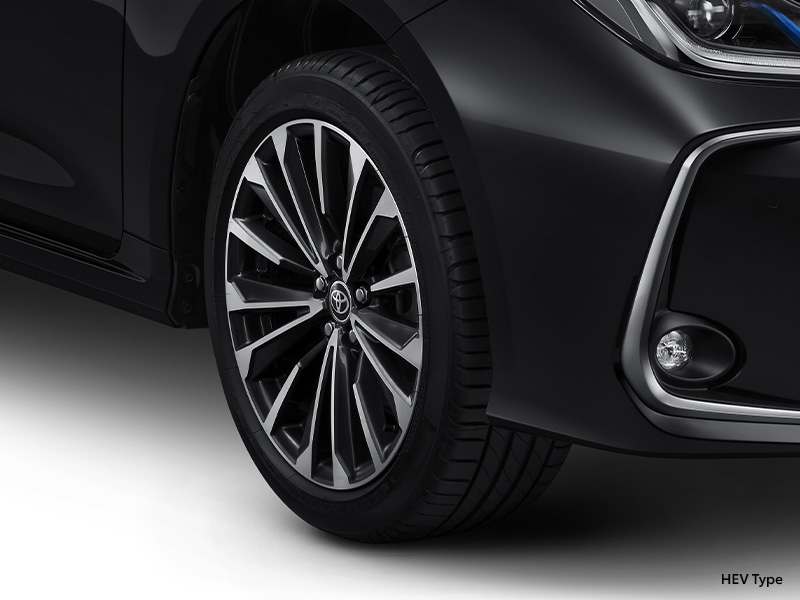 New Striking 17" Alloy Wheels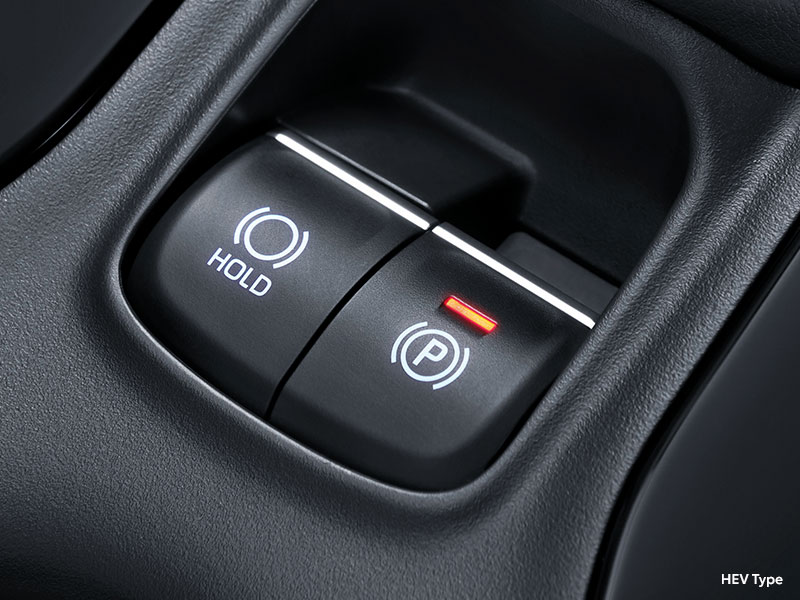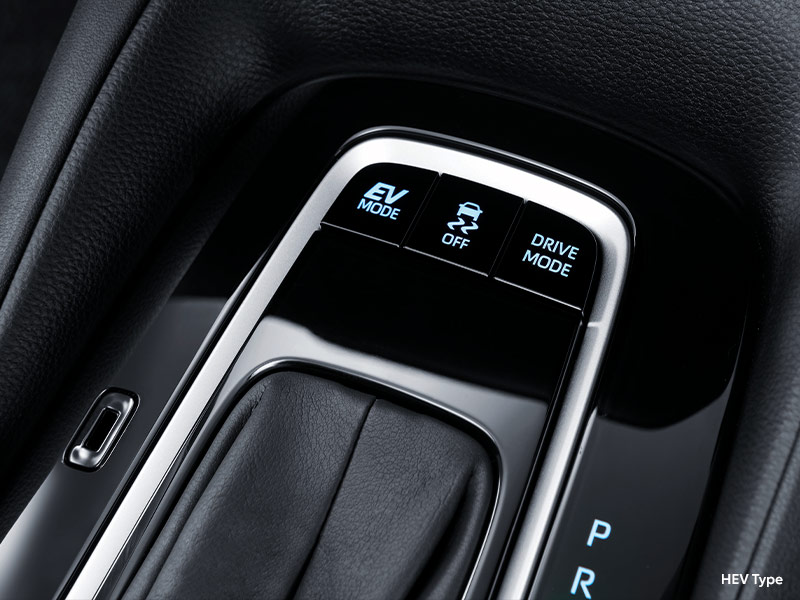 EV Mode & Adaptable Driving Mode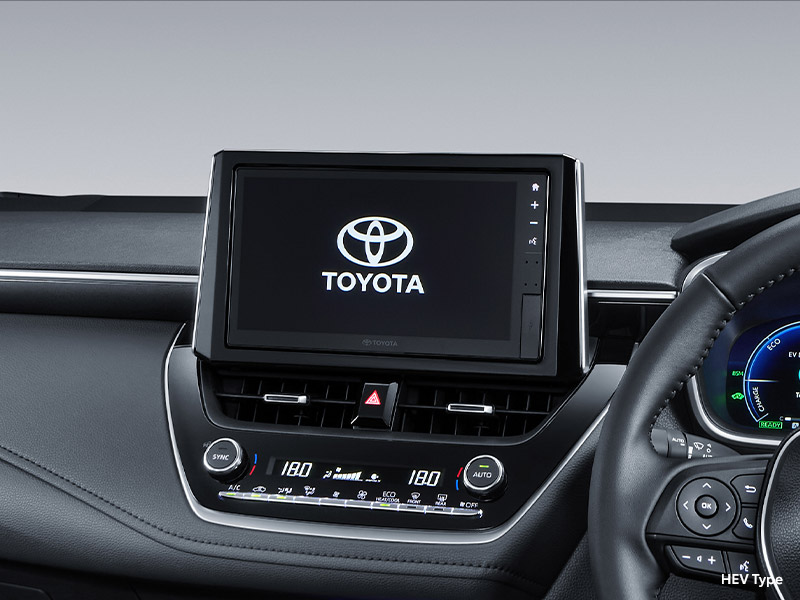 New 9" Audio Display With Smartphone Connectivity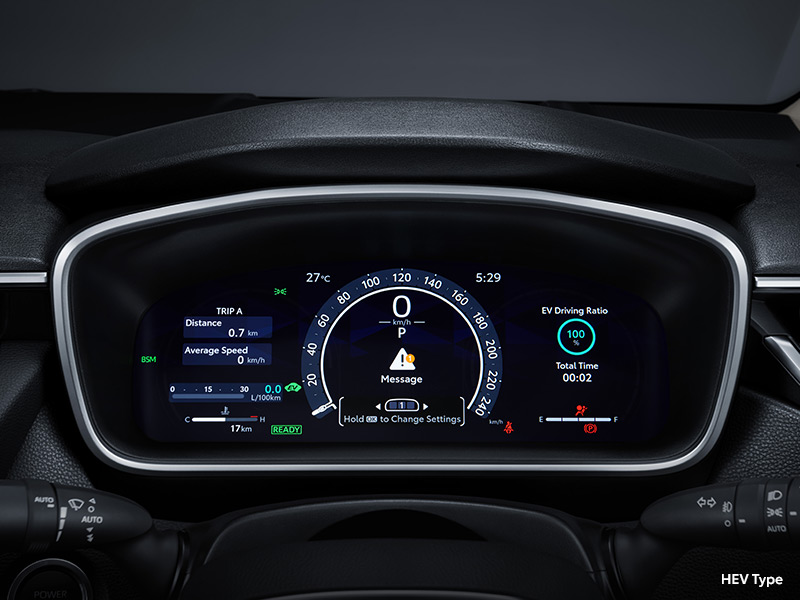 New Progressive 12.3" COLOR TFT MID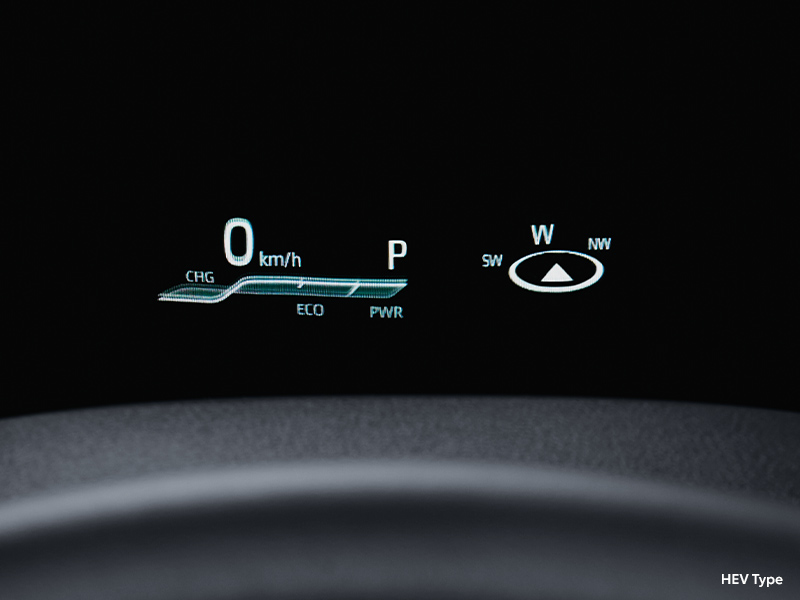 Smart Color Head Up Display