Discover Your New Yaris GR Sport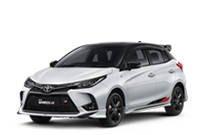 GR Sport Type
New Front Look with GR Emblem
New Eye-Catching Tape Stripes
New Sporty Look Interior
New Panoramic View Monitor with 9" Head Unit
Unit Spot Order, Indent Time minimal 3 bulan (timing dapat berubah sewaktu-waktu tergantung keadaan Pabrik)
Harga OTR DKI Jakarta, Bekasi, Banten per 10 Agustus 2023
Harga jual ditetapkan masing-masing dealer
Untuk informasi harga terkini dapat menghubungi Dealer Toyota terdekat Anda
---
Color Options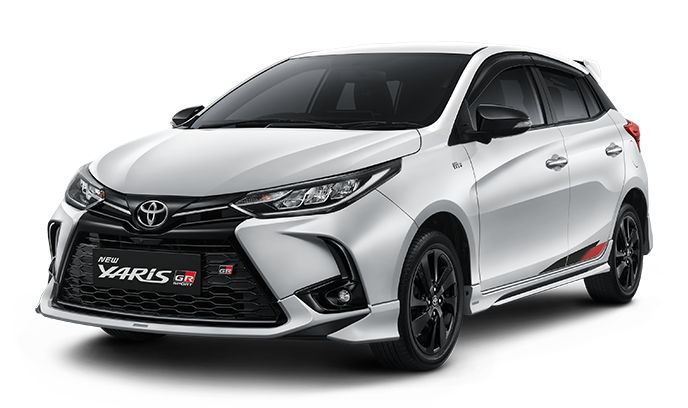 Super White II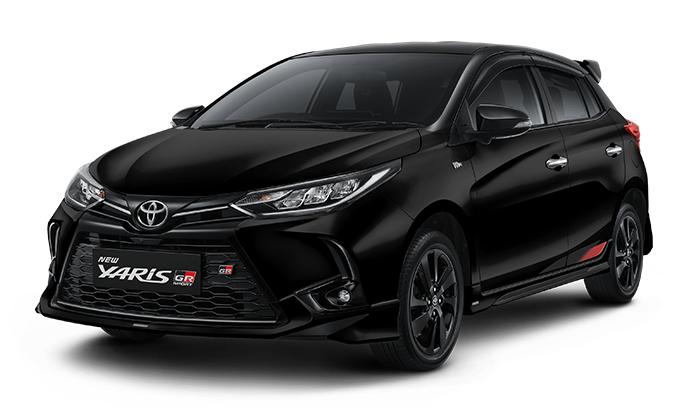 Attitude Black Mica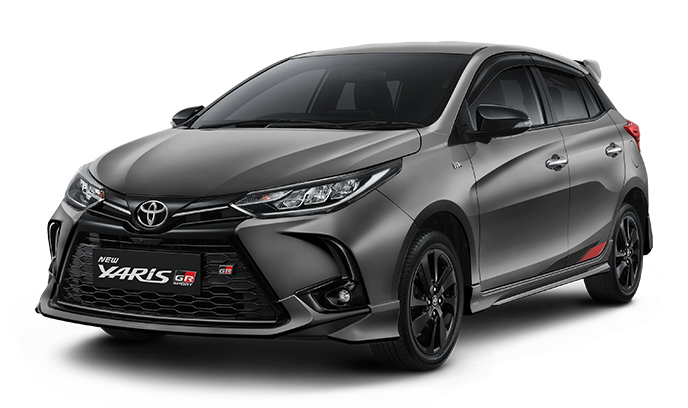 Gray Metallic (Spot Order*)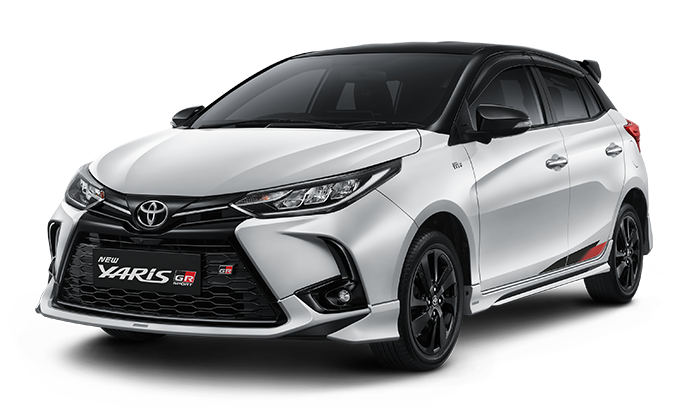 Black + Super White II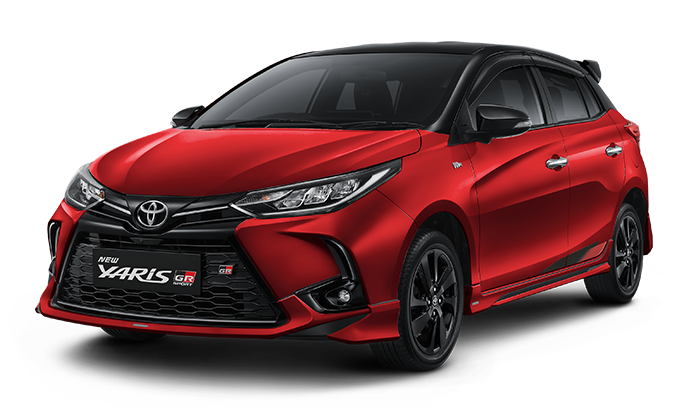 Black + Red Mica Metallic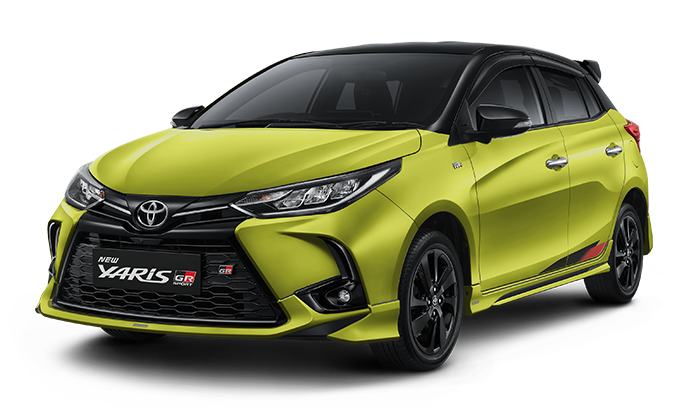 Black + CItrus Mica Metallic
360º Visualizations
360º Exterior
360º Interior

*The exterior preview may differ slightly from actual car shape
360º Visualizations
360º Exterior
360º Interior

Type
*The interior preview may differ slightly from actual car shape
Beyond Exterior
The new speedy hatchback that ready to excite the roads as the sporty yet stylish bi-tone design, provide head-turning agility and persuasive sensation in every turn.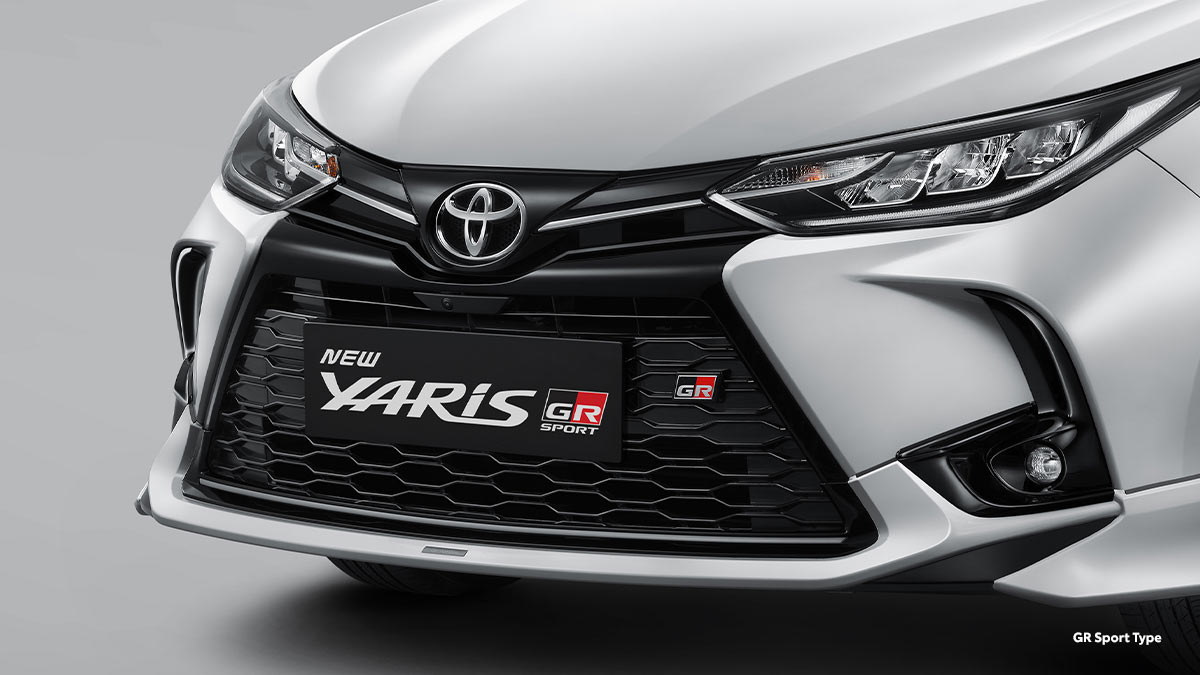 New Front Look with GR Emblem
More confident on every road with a bold look emblem along with LED Headlamp and Fog Lamp remarkable design.
(All Type)
New Eye-Catching Tape Stripes
Boost your driving experience with bolder move from the New Tape Stripes Design and Black Alloy Wheel.
(All Type)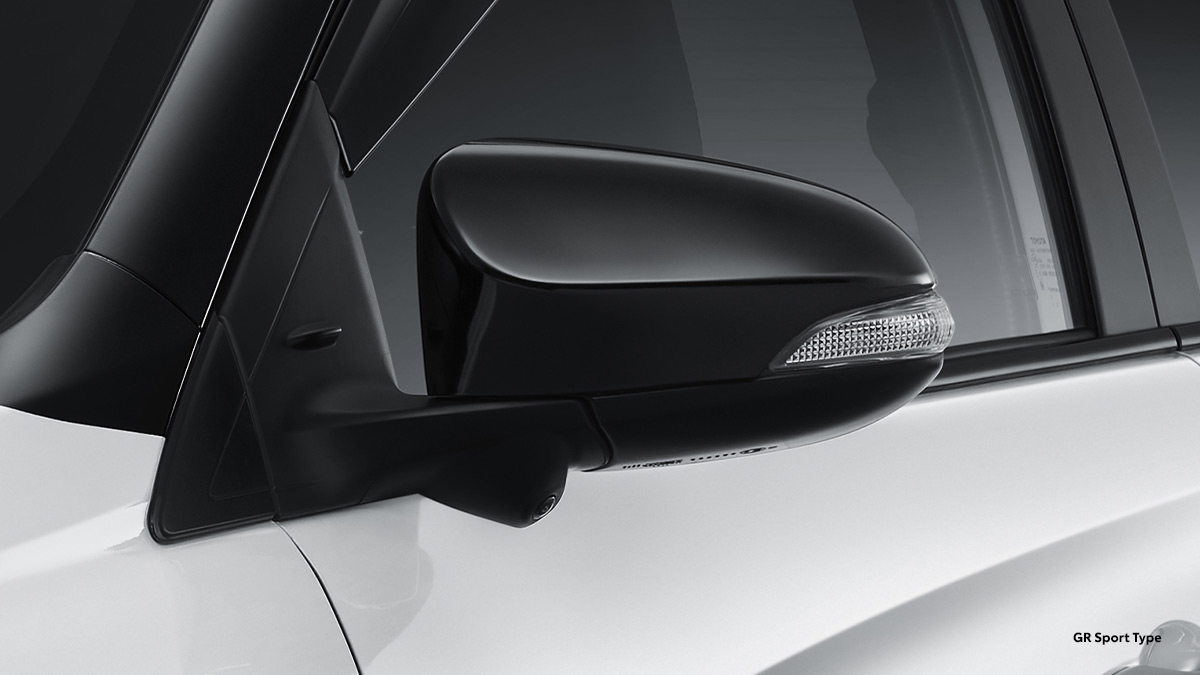 Black Outer Mirror Design
The sporty design that enhance your fascinating look on the road.
(All Type)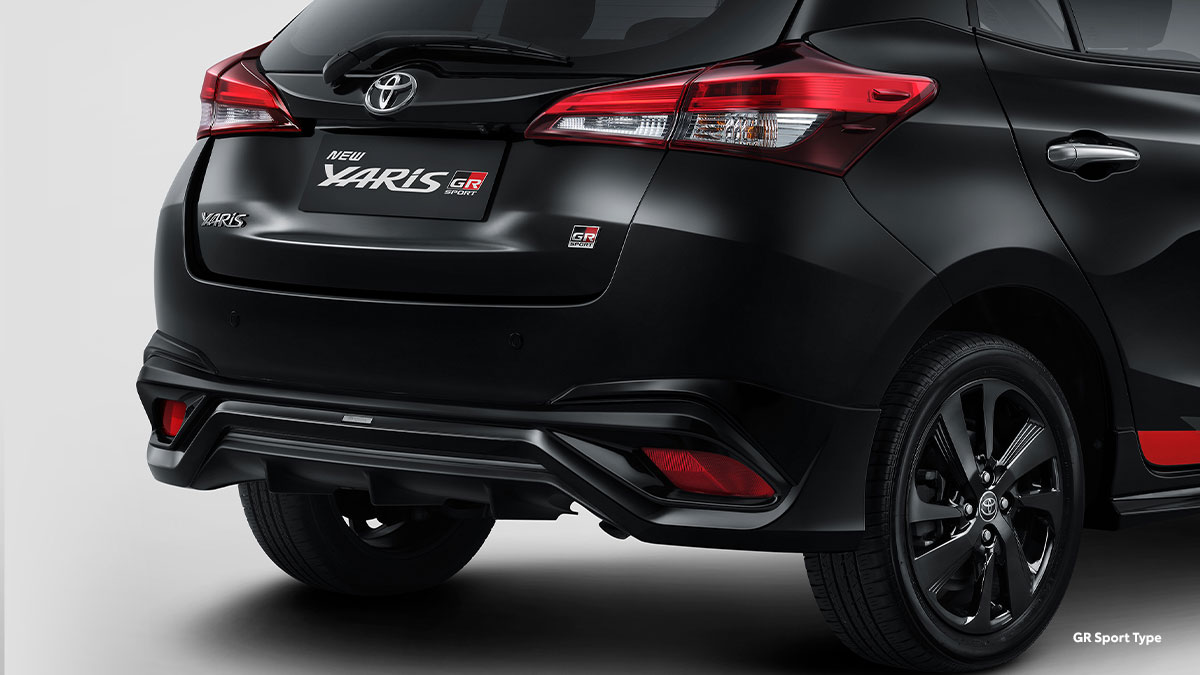 Striking Rear Bumper Spoiler
Distinctive looks to attracts the street even from the rear side.
(All Type)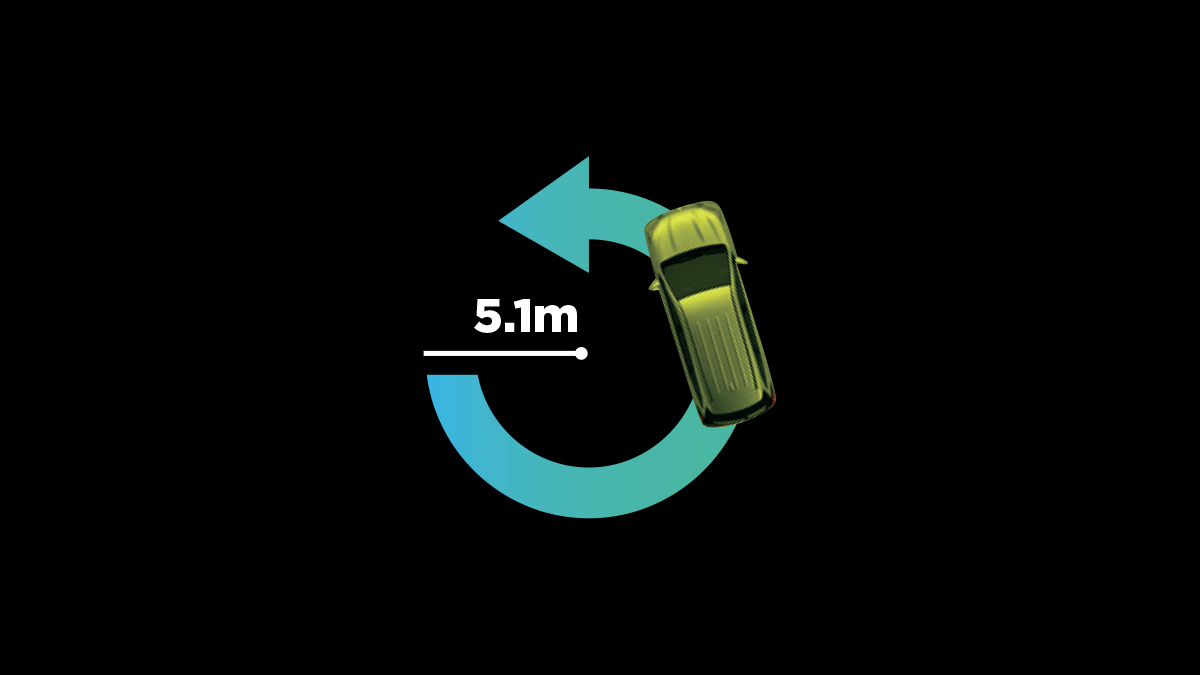 5,1 M Turning Radius
Remarkable 5,1 m turning radius makes maneuvering on a u-turn or tight space easier.
(All Type)
Beyond Interior
Prepare for the Toyota Yaris new model. Led by the new front look design and new high-end technology that cause a head-turning situation in any way it perform.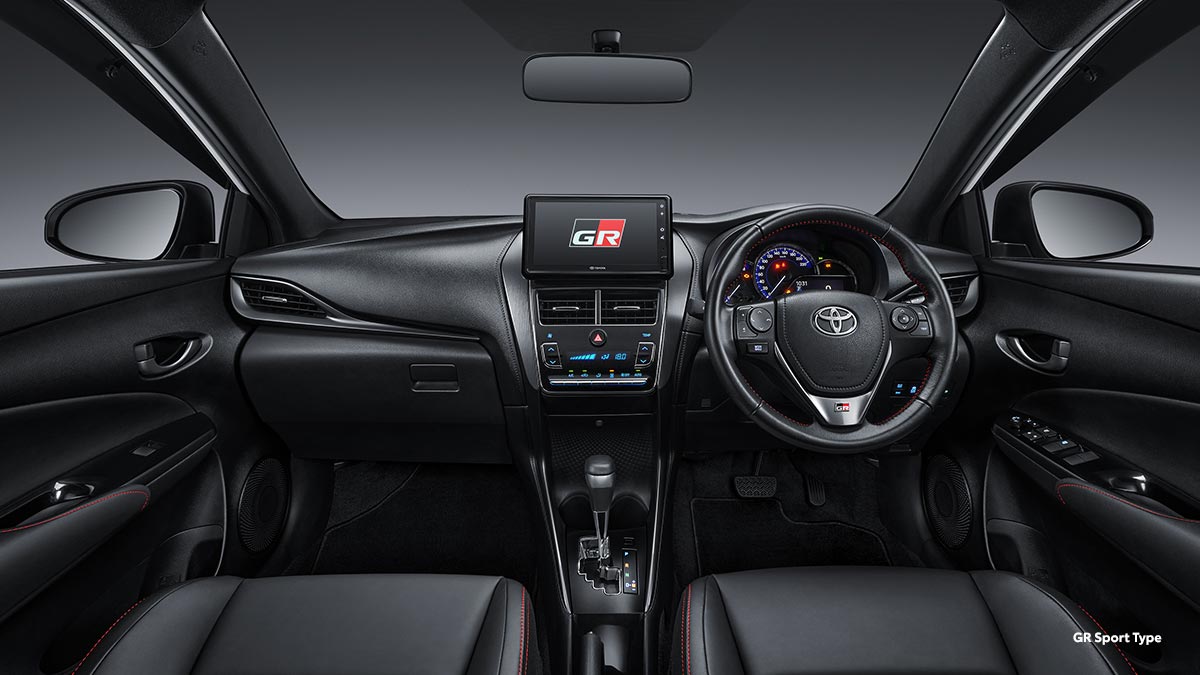 New Sporty Look Interior
With supported smartphone connectivity and panaromic view monitor.
(All Type)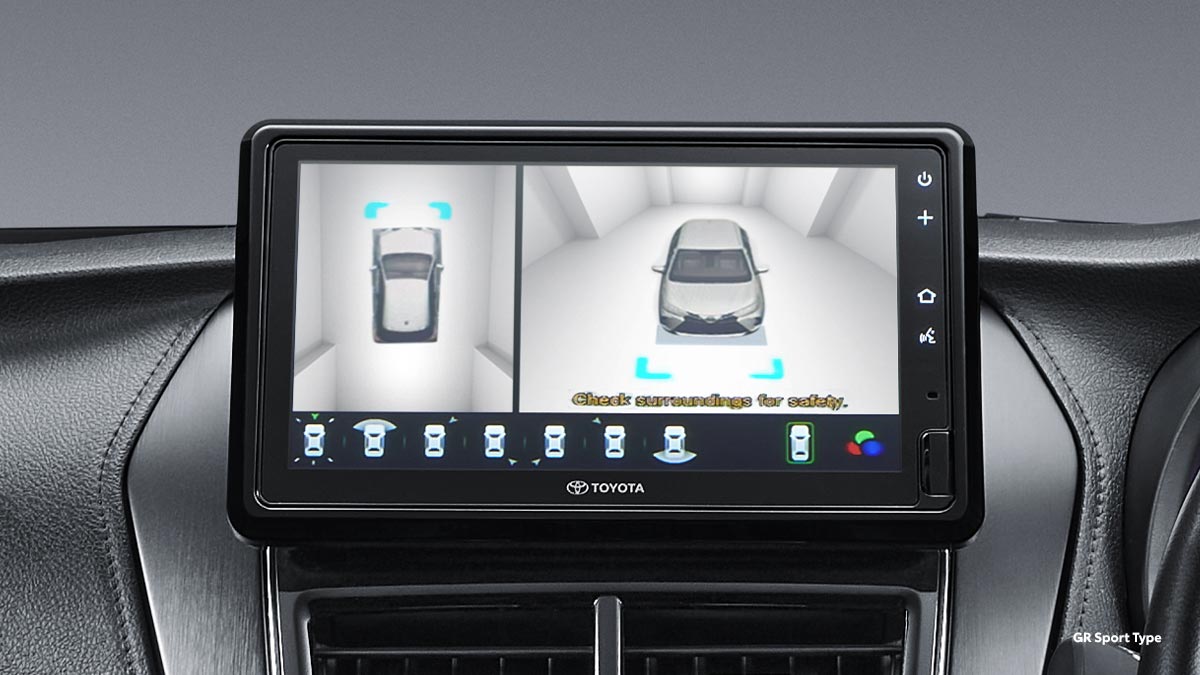 New Panoramic View Monitor with 9" Head Unit
Bigger Head Unit with Smartphone Connectivity to experience more and completed with New Panoramic View Monitor.
(All Type)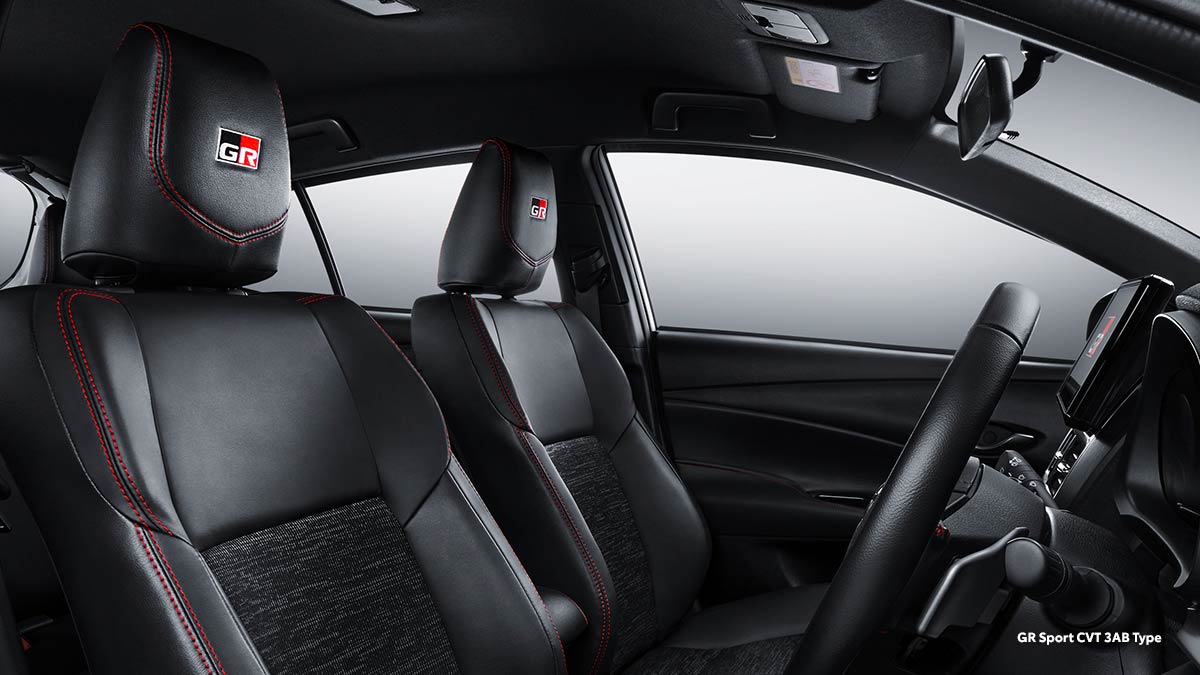 New Sporty Seat with GR Headrest
More convenient when you drive with the new seat material.
(All Type)
*Full leather for 7 AB
GR Leather Steering Wheel with Audio & TFT Switch
Stay on your race with GR emblem leathered steering wheel design with easy control. (All Type)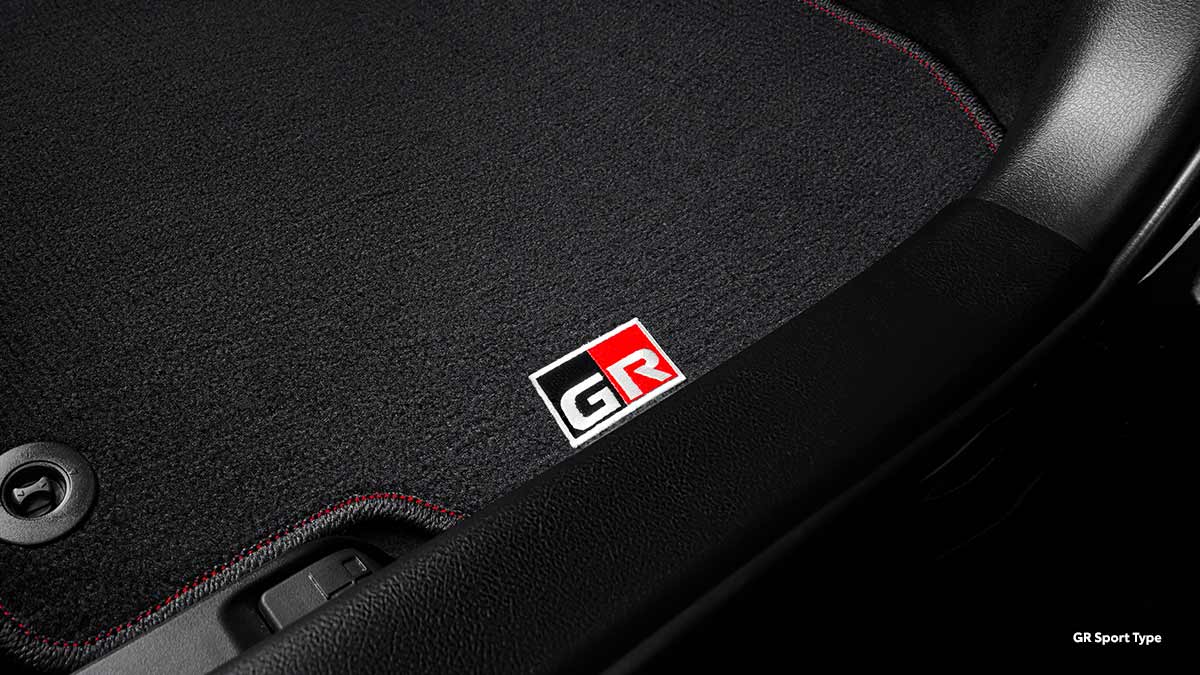 GR Floor Mat
Sense out a sportier journey while you drive as the new GR Floor Mat is ready to greet you every time. (All Type)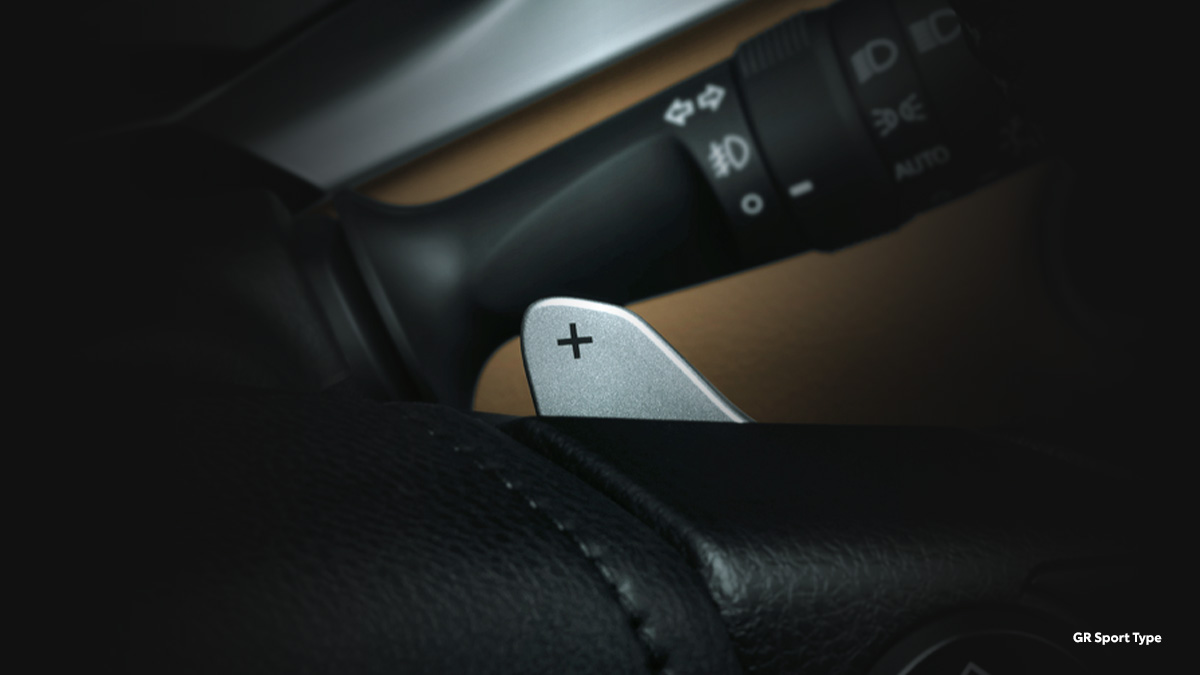 Convenient Paddle Shift
Get the excitement of accelerating at ease. (CVT Type)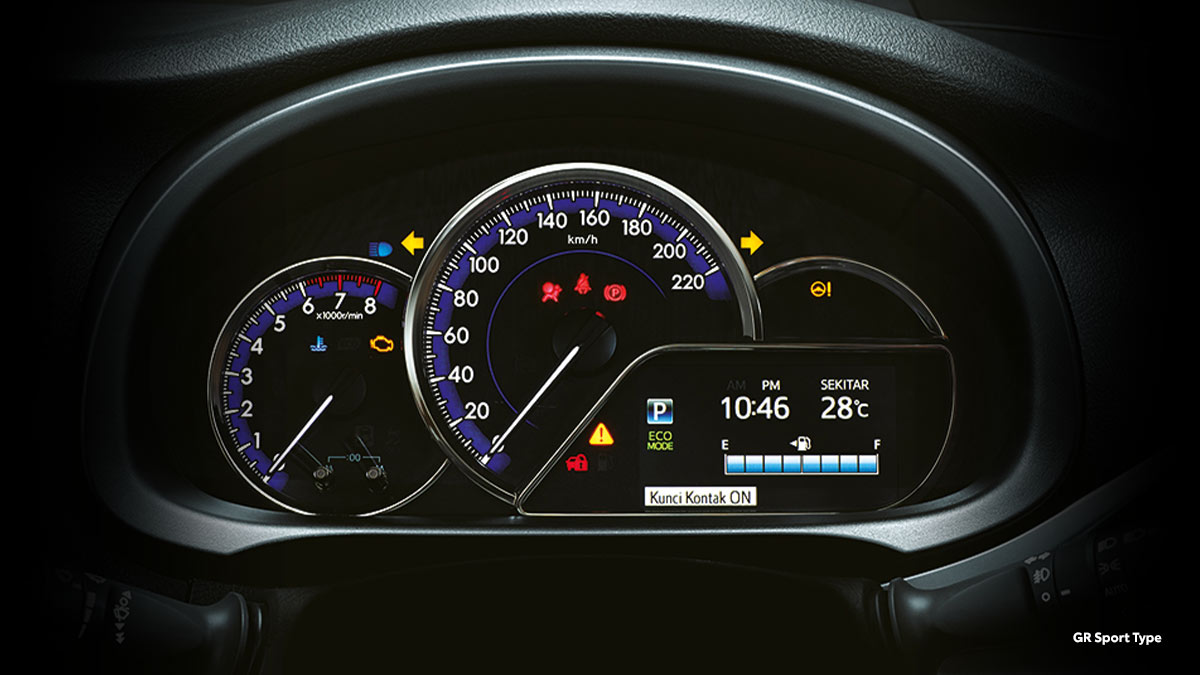 Optitron Combination Meter with TFT MID
Provide excellent visibility and varieties of essential information.
(All Type)
Beyond Safety
Maximum safety for every passenger to provide total peace of mind and excitement in every journey.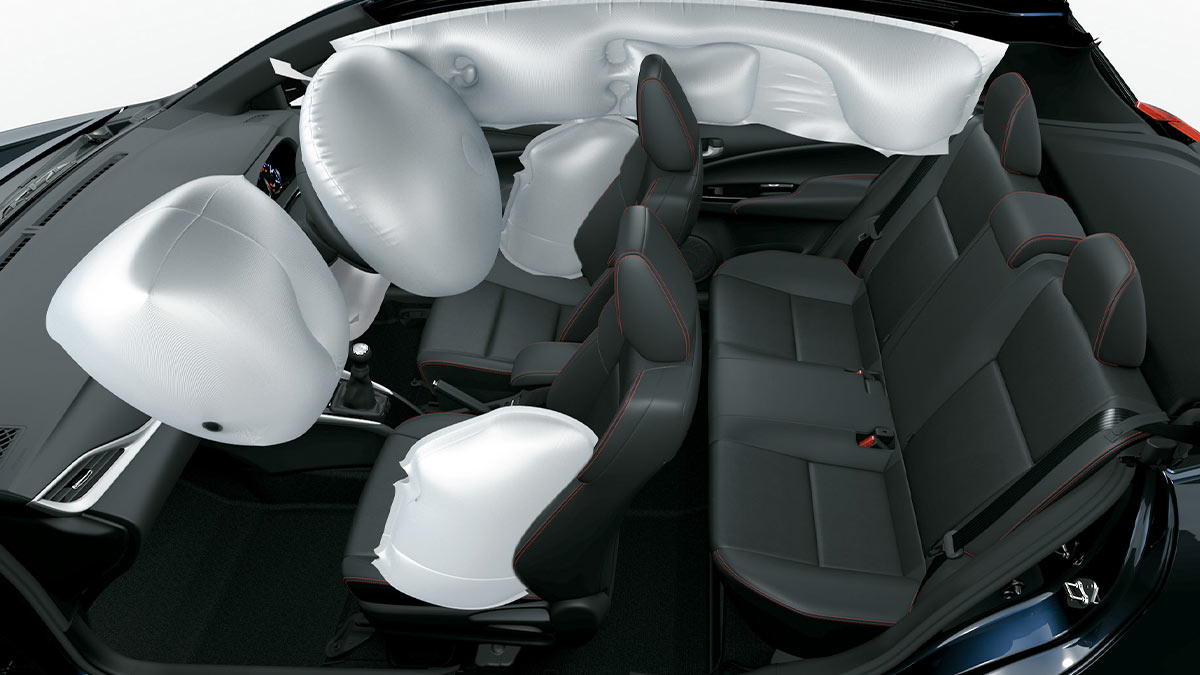 7 Airbags (Driver + Passenger); 2 Side Airbags; 2 Curtain Side Airbags; Driver Knee
Full protection for the whole car.
*only available for 7 airbags type.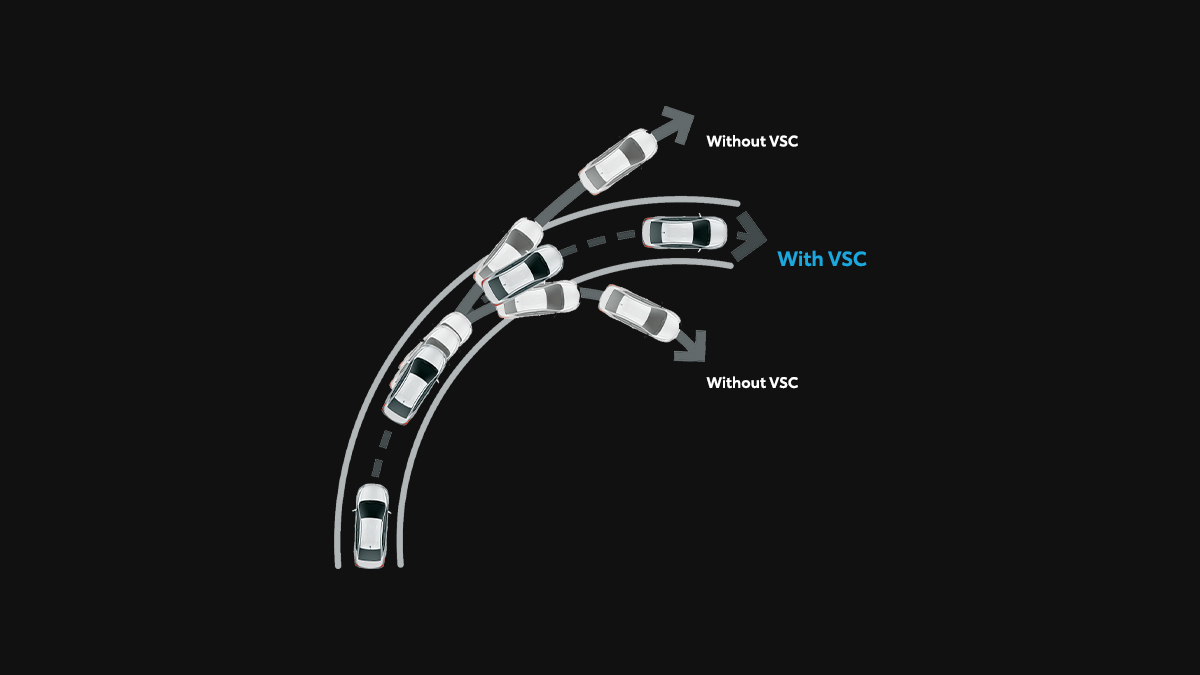 Vehicle Stability Control (VSC)
More control during acceleration and cornering.
(All Type)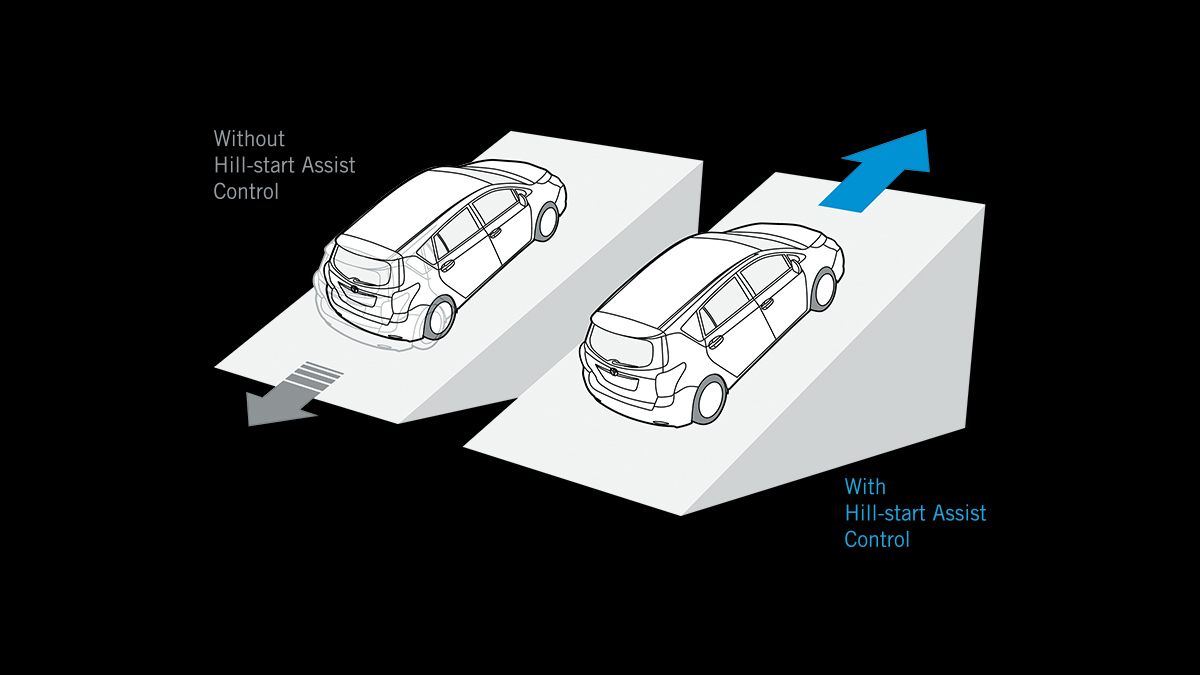 Hill Start Assist (HSA)
Prevents the vehicle from rolling back on step hills.
(All Type)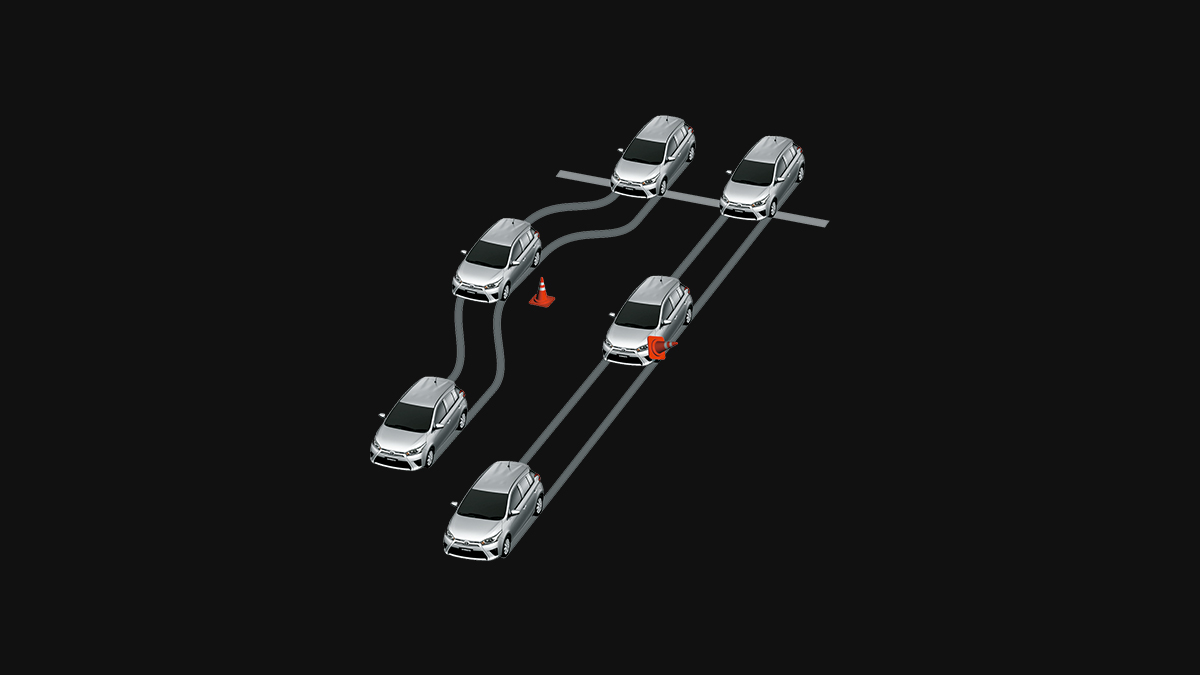 Anti-Lock Braking System (ABS) + Electronic Braking Distribution (EBD) + Brake Assist (BA)
Ensure maximum braking safety.
(All Type)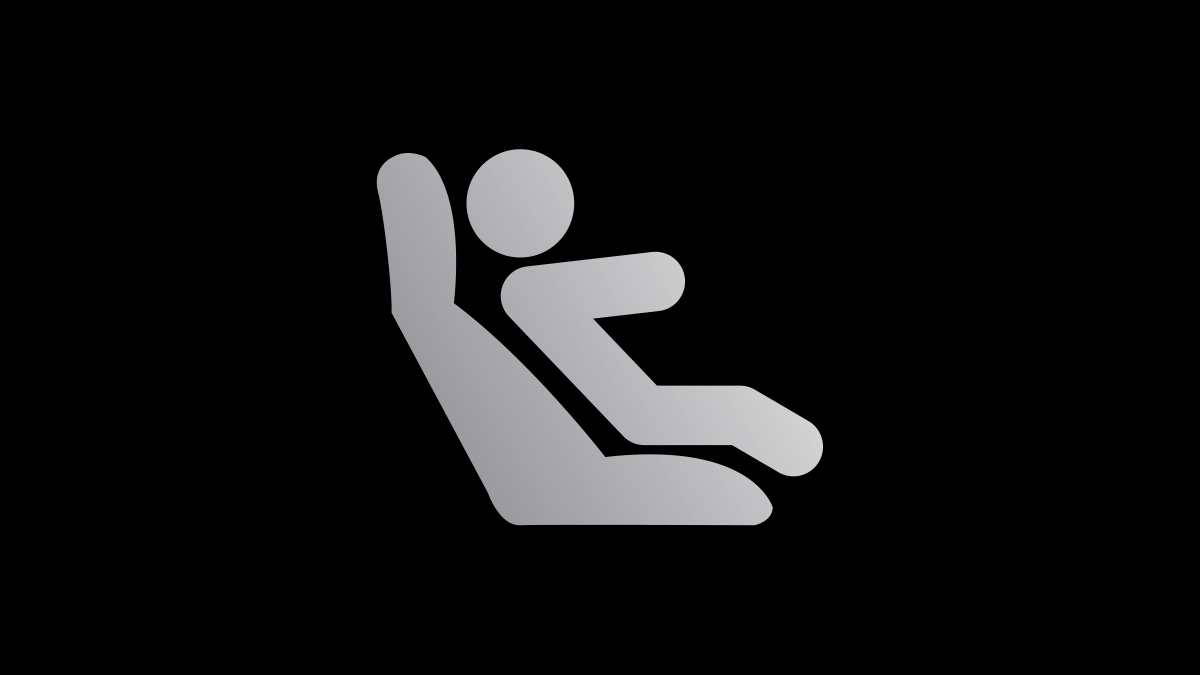 Isofix with Tether Anchor
International standard to securely keep child seats in place.
(All Type)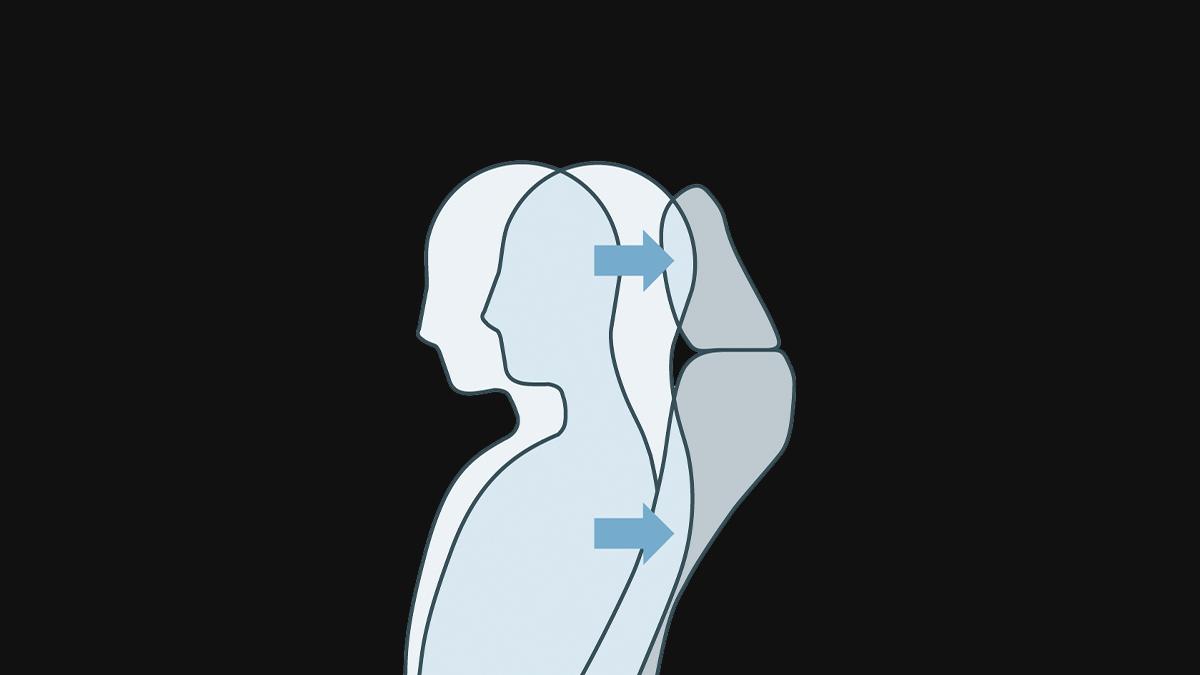 Whiplash Injury Lessening Seat
Reduce the risk of whiplash neck injuries in lower speed rear-end collisions.
(All Type)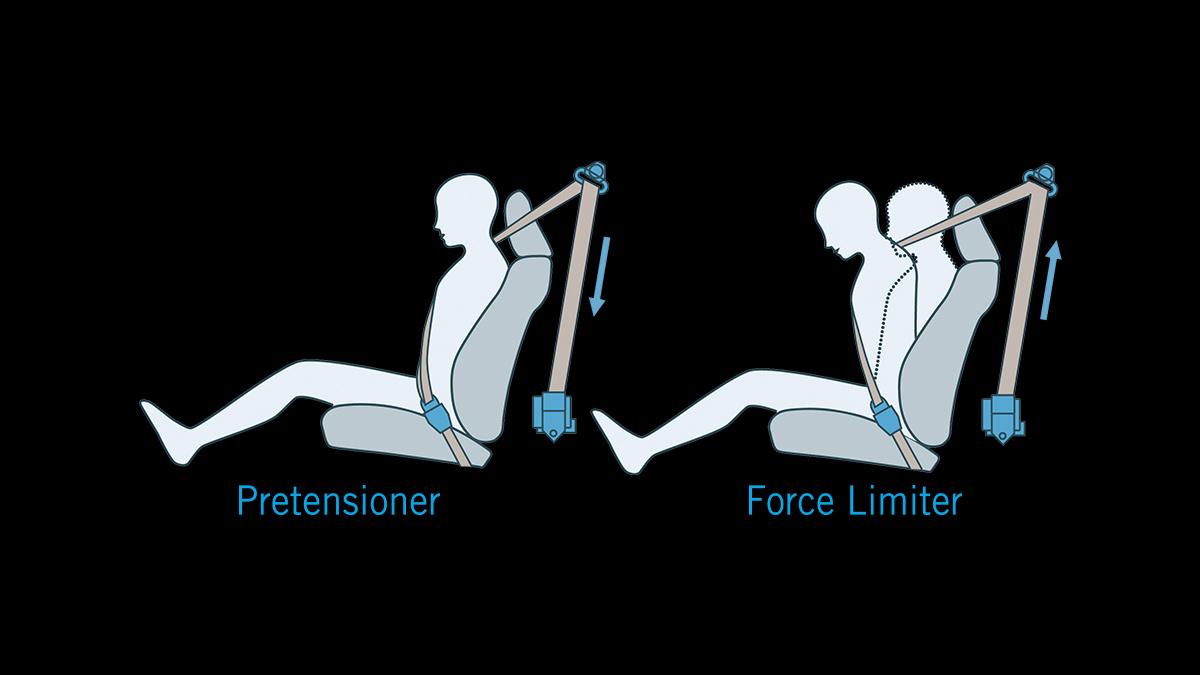 3-Point Seat Belt with Pretensioner & Force Limiter (Driver & Passenger)
Enhance the excellence of occupant restraint performance.
(All Type)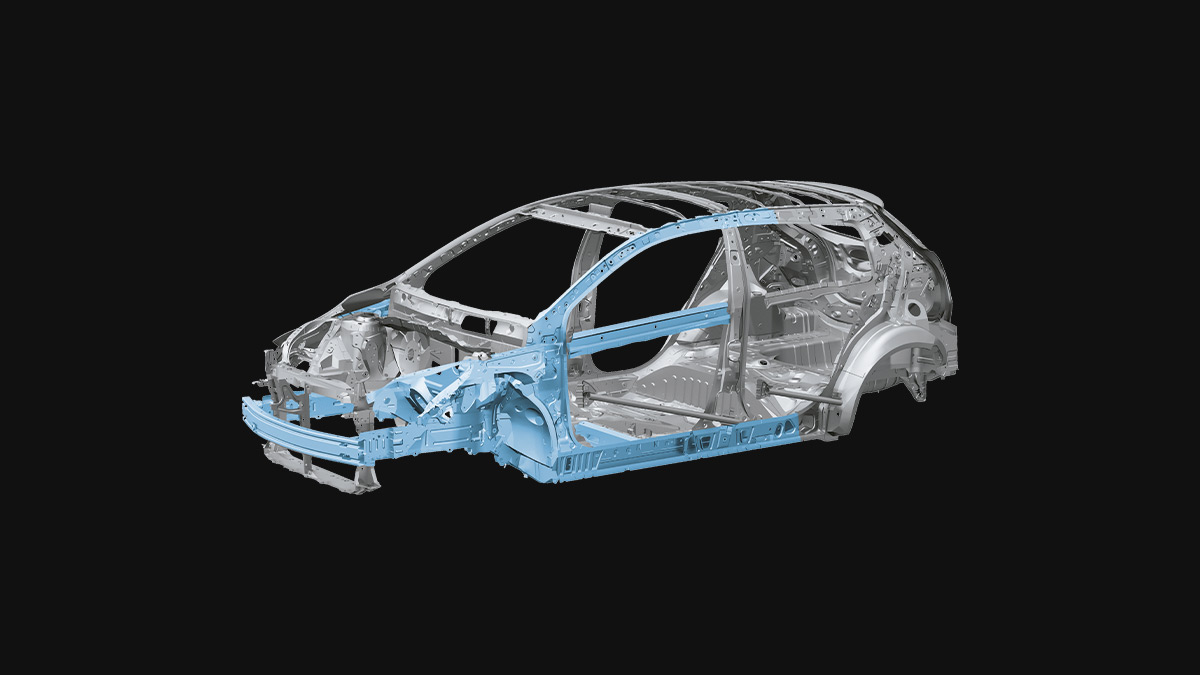 Energy-Absorbing Body Structure & High Strength Body Frame
High standard stronger body for more protection.
(All Type)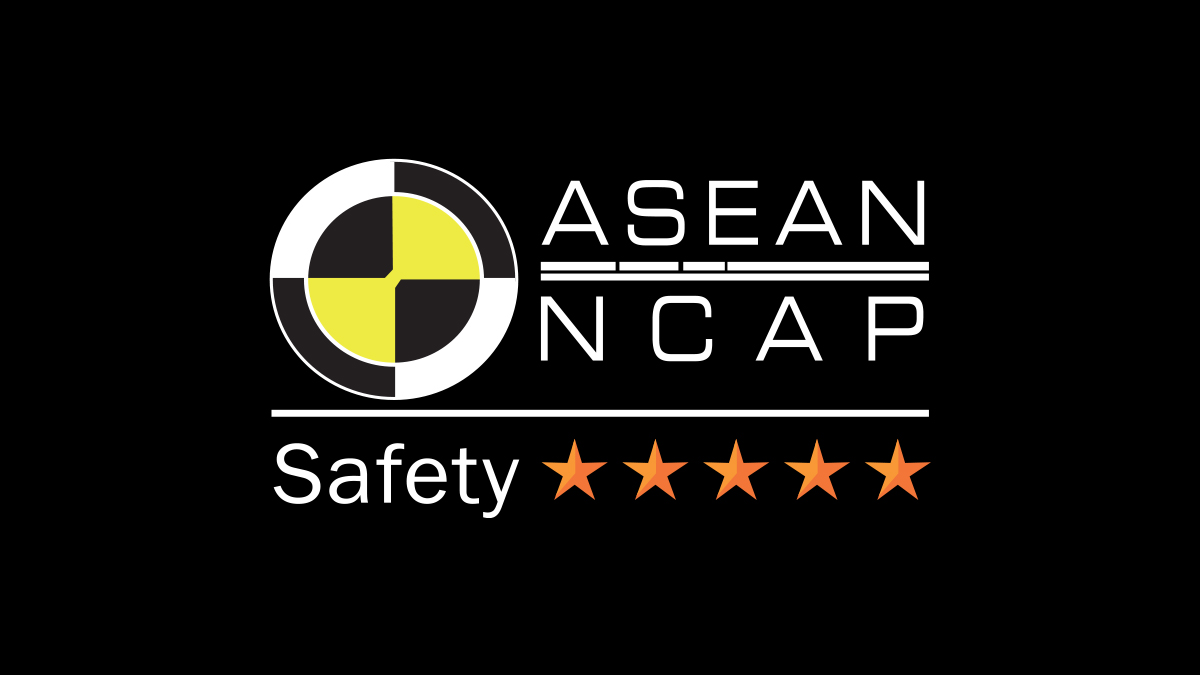 ASEAN NCAP Safety Rating
Get more fun on a safer journey as Yaris has received a five-start ASEAN NCAP rating in crash and safety test.
Beyond Connected
An integration solution that you can access through mTOYOTA application. Giving you comfort, providing peace of mind, and keeping you stay connected with your car.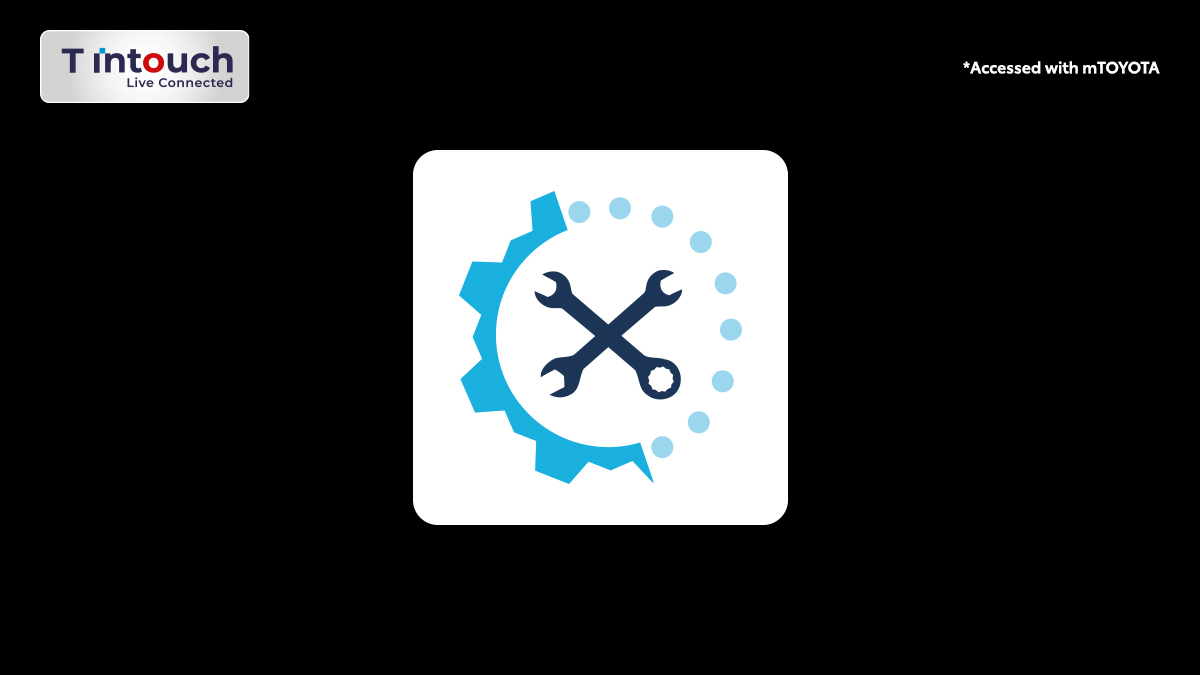 E-Care (Maintenance)
A reminder to you for periodic vehicle maintenance to make your vehicle always in the best performance.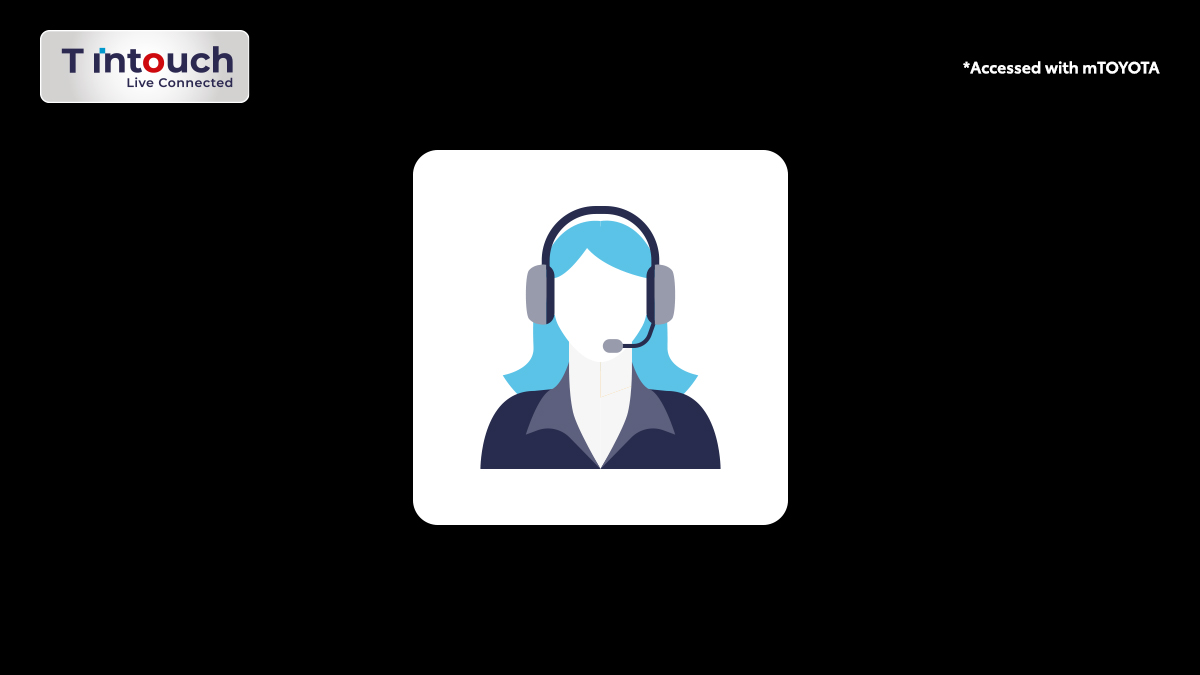 Inquiry & Support Center
Direct assistance from Toyota Call Center to solve your problems. Give you more to keep moving forward.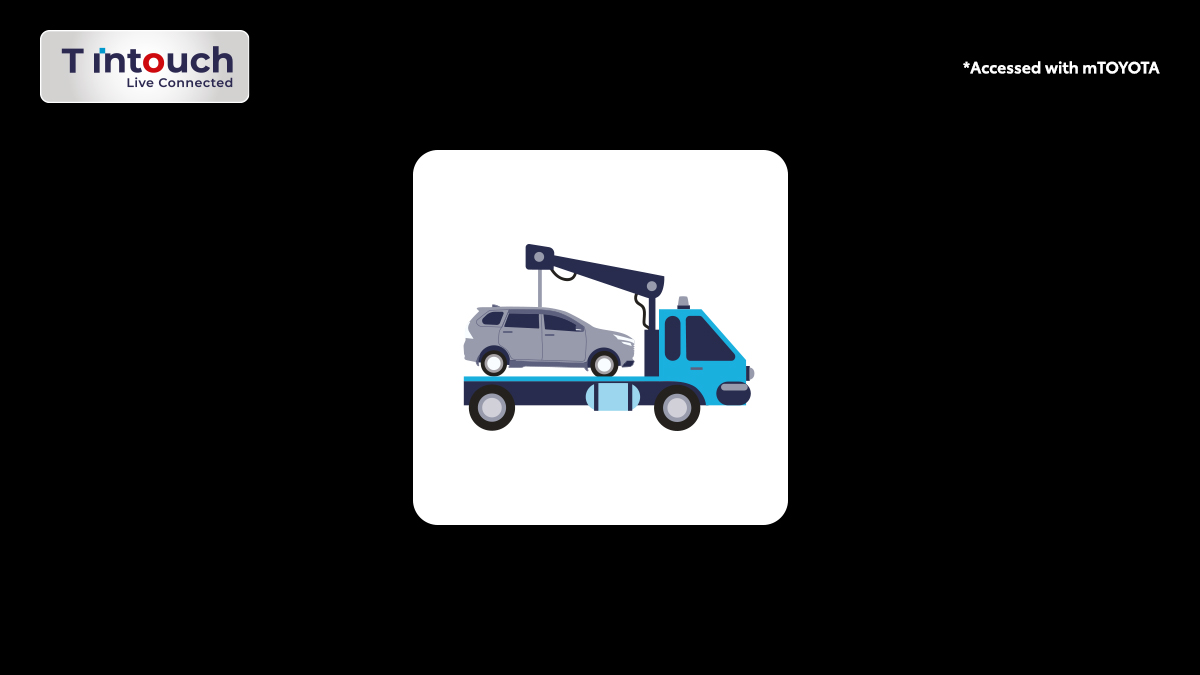 Road Assistance
Provide an SOS button if you get in an accident. You will be assisted by the Toyota Call Center to be directed to the Emergency Road Assistance (ERA) provider to make you feel safer while driving.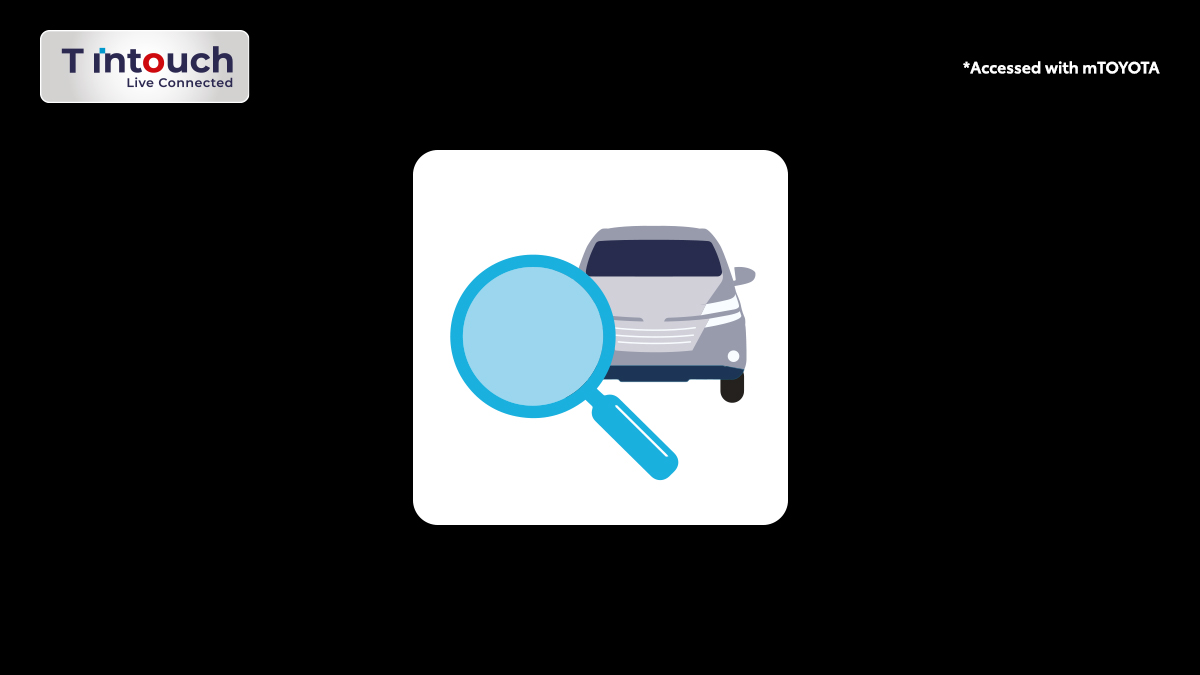 Find My Car
Accurately know where the vehicle is parked to provide you with a feeling of safety and convenience.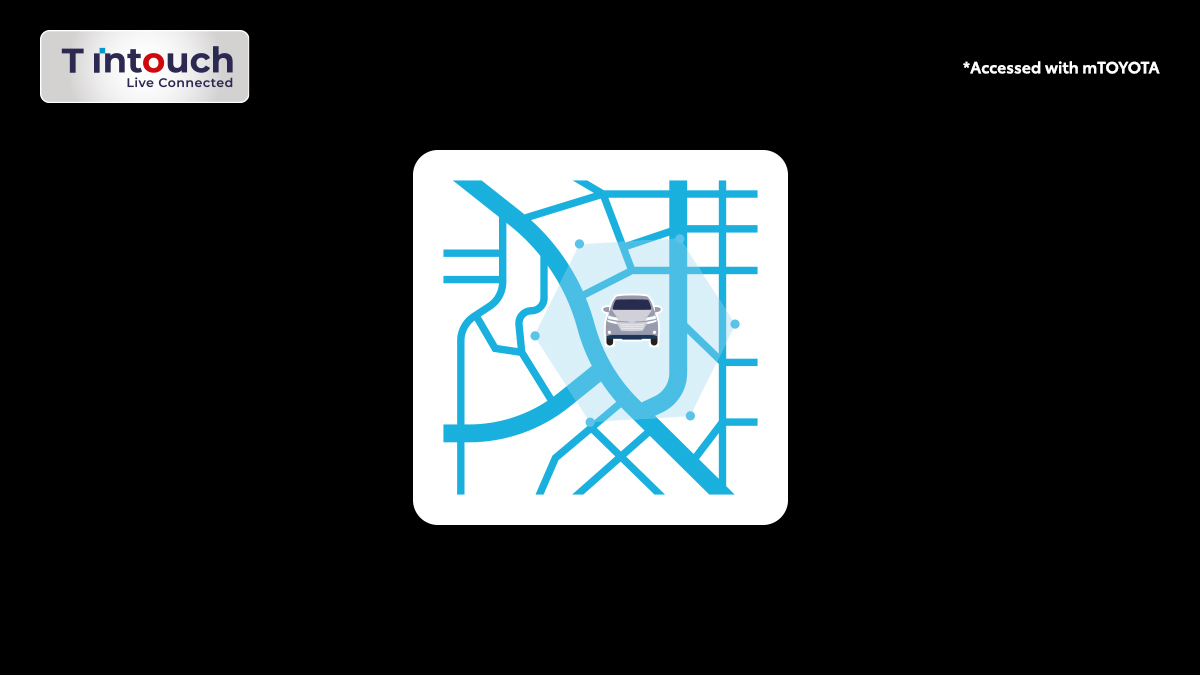 Geofencing
Giving alert if your vehicle is outside the authorized zone to ensure your security at all times.
Beyond Accessories
Customization items for all types may vary depending on the products and areas.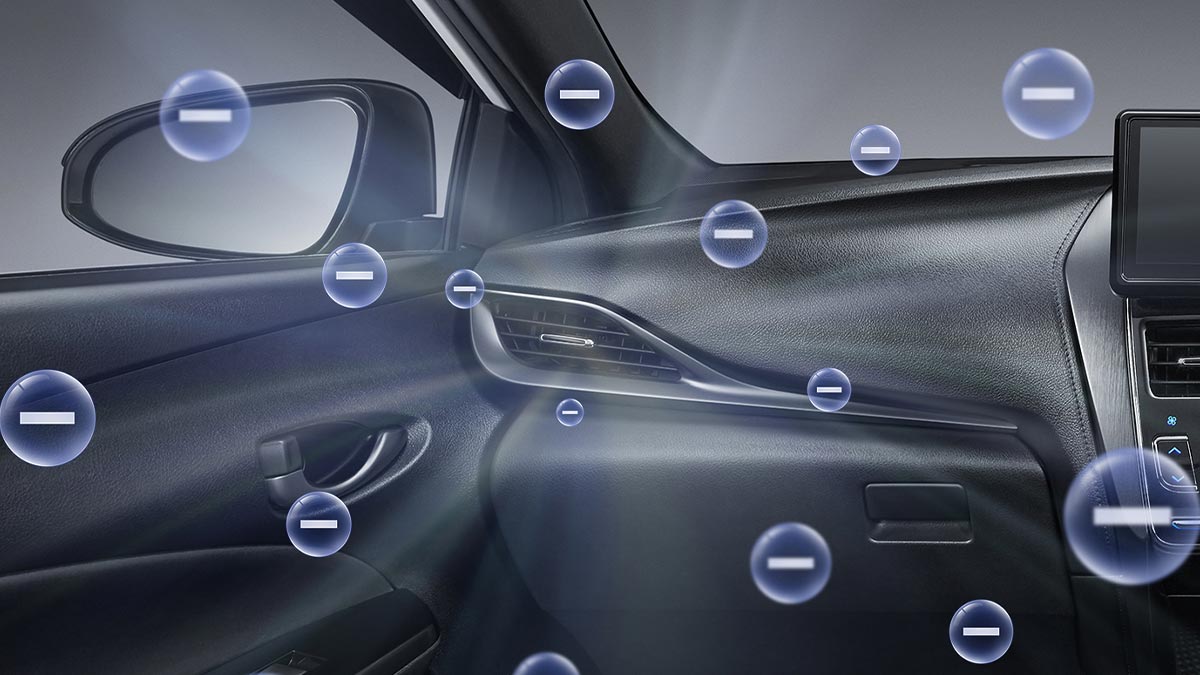 Air Purifier
Helping the air circulation in the cabin by sanitizing the air from pollutants, allergens, toxins, and the other impurities.

P55B0-0DA05
Rp 1.950.000
* Hanya tersedia untuk outlet area Jabodetabek, Jawa Barat, Jawa Tengah dan Lampung
Specifications
Car Type
Car Type
Price
-
-
-
Price
-
-
-
Dimension
Panjang/Overall Length (mm)
-
-
-
Panjang/Overall Length (mm)
-
-
-
Lebar/Overall Width (mm)
-
-
-
Lebar/Overall Width (mm)
-
-
-
Tinggi/Overall Height (mm)
-
-
-
Tinggi/Overall Height (mm)
-
-
-
Jarak Poros Roda/Wheelbase
-
-
-
Jarak Poros Roda/Wheelbase
-
-
-
Jarak Pijak/Tread (Depan/Front)
-
-
-
Jarak Pijak/Tread (Depan/Front)
-
-
-
Jarak Pijak/Tread (Belakang/Rear)
-
-
-
Jarak Pijak/Tread (Belakang/Rear)
-
-
-
Jarak Terendah/High Ground Clearence
-
-
-
Jarak Terendah/High Ground Clearence
-
-
-
Engine
Tipe Mesin/Engine Type
-
-
-
Tipe Mesin/Engine Type
-
-
-
No. of Cylinders & Arrangement
-
-
-
No. of Cylinders & Arrangement
-
-
-
Valve Mechanism
-
-
-
Valve Mechanism
-
-
-
Isi Silinder/Displacement (cc)
-
-
-
Isi Silinder/Displacement (cc)
-
-
-
Bore x Stroke (mm)
-
-
-
Bore x Stroke (mm)
-
-
-
Rasio Kompresi/Compression Ratio
-
-
-
Rasio Kompresi/Compression Ratio
-
-
-
Engine Power (ps/rpm)
-
-
-
Engine Power (ps/rpm)
-
-
-
Engine Torque (kgm/rpm)
-
-
-
Engine Torque (kgm/rpm)
-
-
-
Fuel
-
-
-
Fuel
-
-
-
Sistem Bahan Bakar/Fuel System
-
-
-
Sistem Bahan Bakar/Fuel System
-
-
-
Kapasitas Tangki/Fuel Tank Capacity (ltr)
-
-
-
Kapasitas Tangki/Fuel Tank Capacity (ltr)
-
-
-
Chassis
Drivetrain Type
-
-
-
Drivetrain Type
-
-
-
Transmisi/Transmission
-
-
-
Transmisi/Transmission
-
-
-
Perbandingan Gigi/Gear Ratio (1st)
-
-
-
Perbandingan Gigi/Gear Ratio (1st)
-
-
-
Perbandingan Gigi/Gear Ratio (2nd)
-
-
-
Perbandingan Gigi/Gear Ratio (2nd)
-
-
-
Perbandingan Gigi/Gear Ratio (3rd)
-
-
-
Perbandingan Gigi/Gear Ratio (3rd)
-
-
-
Perbandingan Gigi/Gear Ratio (4th)
-
-
-
Perbandingan Gigi/Gear Ratio (4th)
-
-
-
Perbandingan Gigi/Gear Ratio (5th)
-
-
-
Perbandingan Gigi/Gear Ratio (5th)
-
-
-
Perbandingan Gigi/Gear Ratio (6th)
-
-
-
Perbandingan Gigi/Gear Ratio (6th)
-
-
-
Perbandingan Gigi/Gear Ratio (7th)
-
-
-
Perbandingan Gigi/Gear Ratio (7th)
-
-
-
Perbandingan Gigi/Gear Ratio (8th)
-
-
-
Perbandingan Gigi/Gear Ratio (8th)
-
-
-
Perbandingan Gigi Mundur/Reverse Gear Ratio
-
-
-
Perbandingan Gigi Mundur/Reverse Gear Ratio
-
-
-
Perbandingan Gigi Akhir/Final Drive Gear Ratio
-
-
-
Perbandingan Gigi Akhir/Final Drive Gear Ratio
-
-
-
Sistem Kemudi/Steering System
-
-
-
Sistem Kemudi/Steering System
-
-
-
Suspensi Depan/Front Suspension
-
-
-
Suspensi Depan/Front Suspension
-
-
-
Suspensi Belakang/Rear Suspension
-
-
-
Suspensi Belakang/Rear Suspension
-
-
-
Stabilizer
-
-
-
Stabilizer
-
-
-
Rem Depan/Front Brake
-
-
-
Rem Depan/Front Brake
-
-
-
Rem Belakang/Rear Brake
-
-
-
Rem Belakang/Rear Brake
-
-
-
Alloy Wheel
-
-
-
Alloy Wheel
-
-
-
Ukuran Ban/Tire Size
-
-
-
Ukuran Ban/Tire Size
-
-
-
Interior
Veloz sub-Label
-
-
-
Veloz sub-Label
-
-
-
Veloz sub-Label
-
-
-
Veloz sub-Label
-
-
-
Safety & Security
Veloz sub-Label
-
-
-
Veloz sub-Label
-
-
-
Veloz sub-Label
-
-
-
Veloz sub-Label
-
-
-
Gallery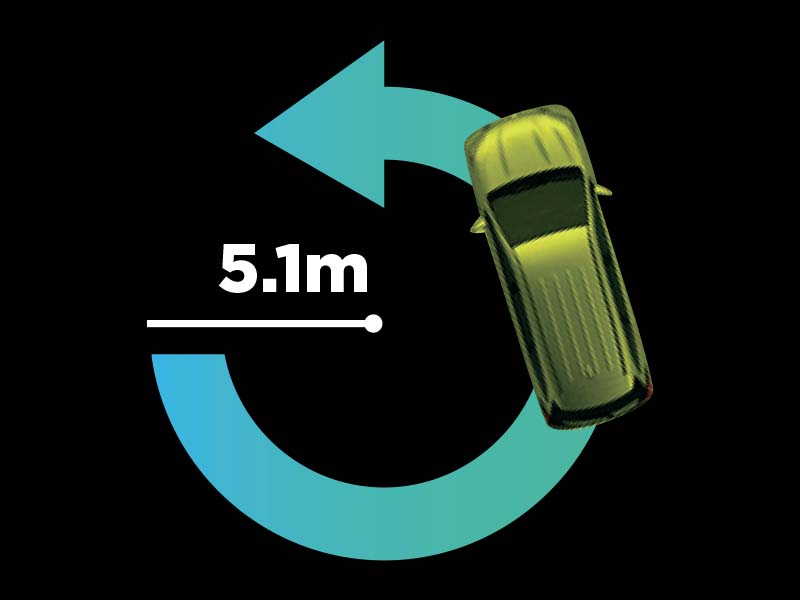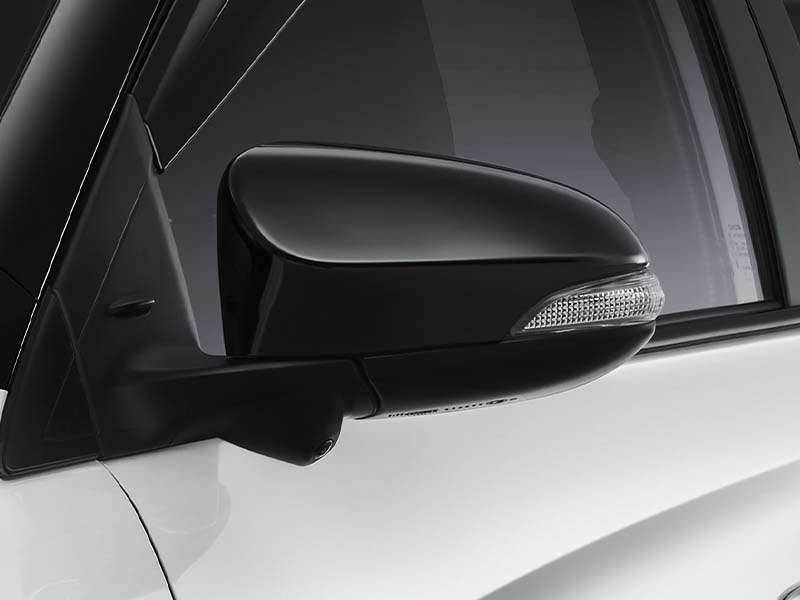 Black Outer Mirror Design
New Eye-Catching Tape Stripes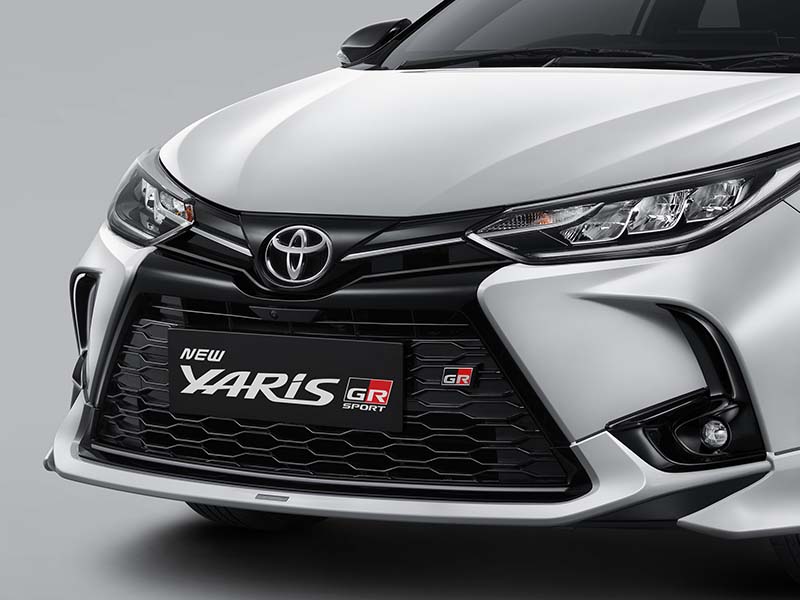 New Front Look with GR Emblem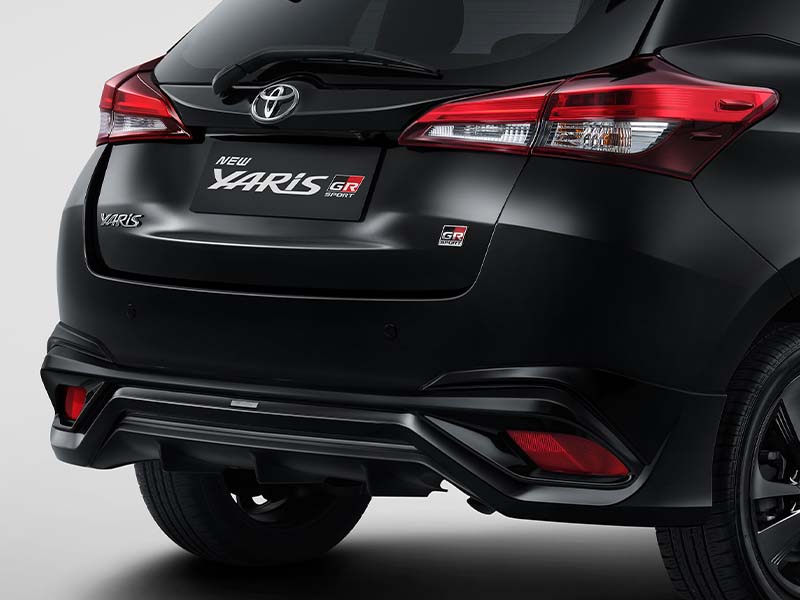 Striking Rear Bumper Spoiler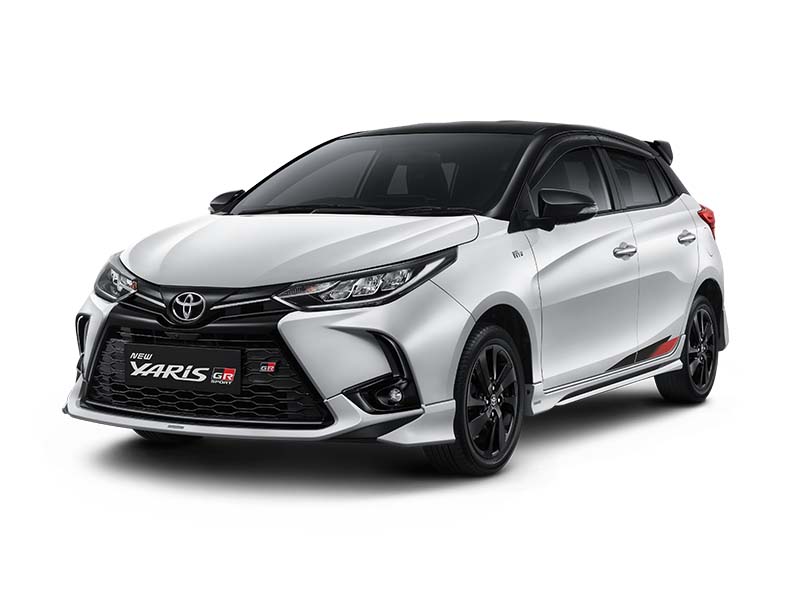 Toyota Yaris GR Sport Front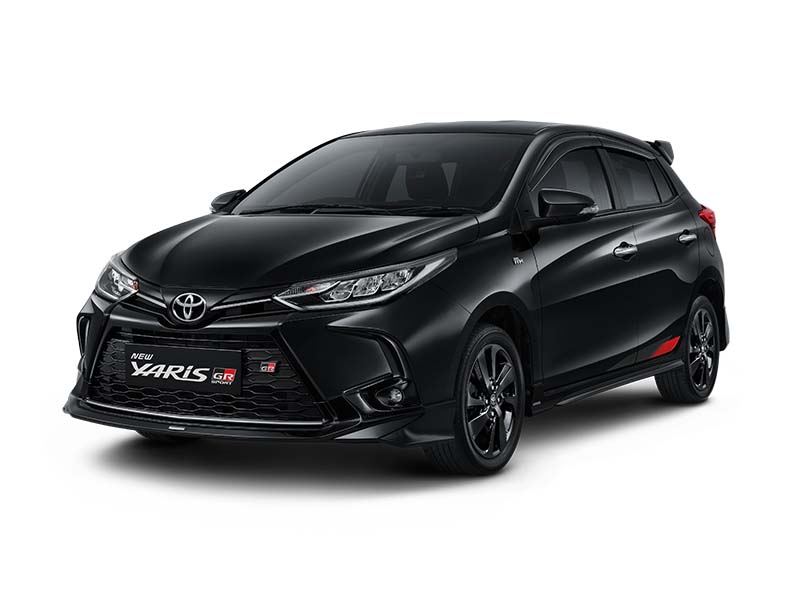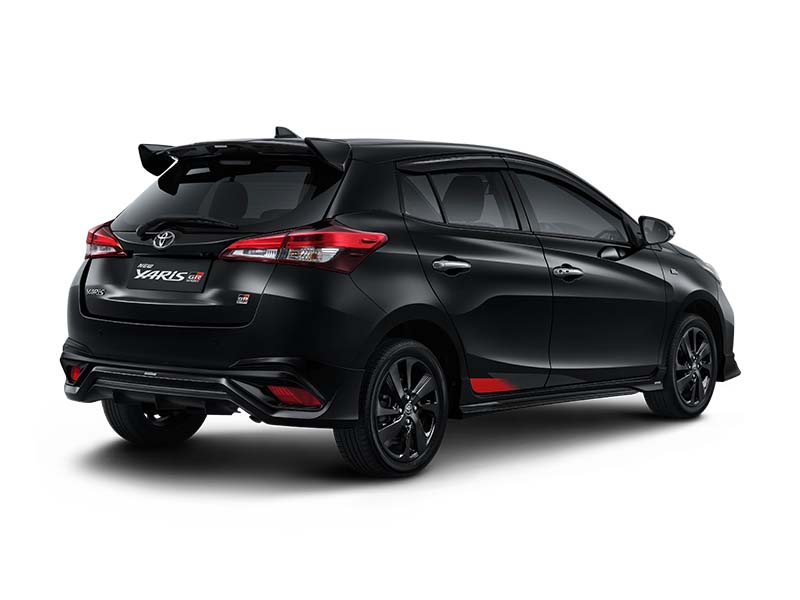 Toyota Yaris GR Black Rear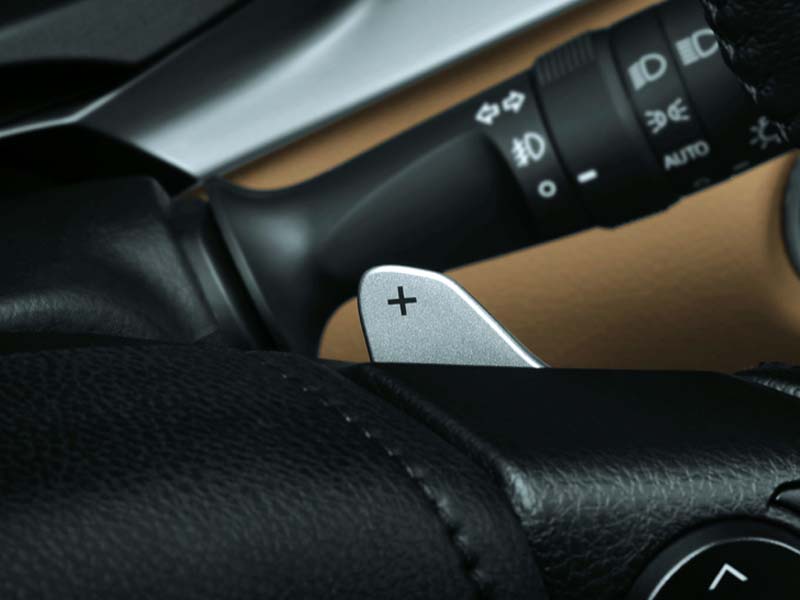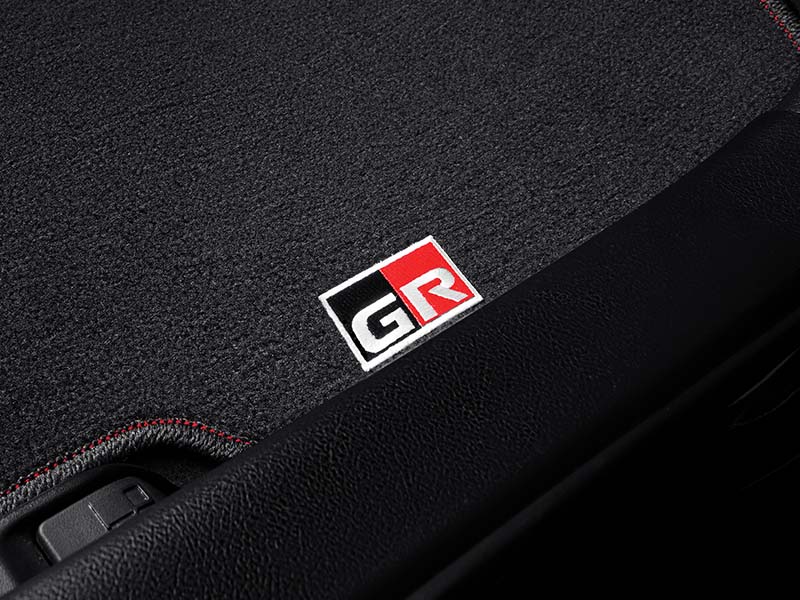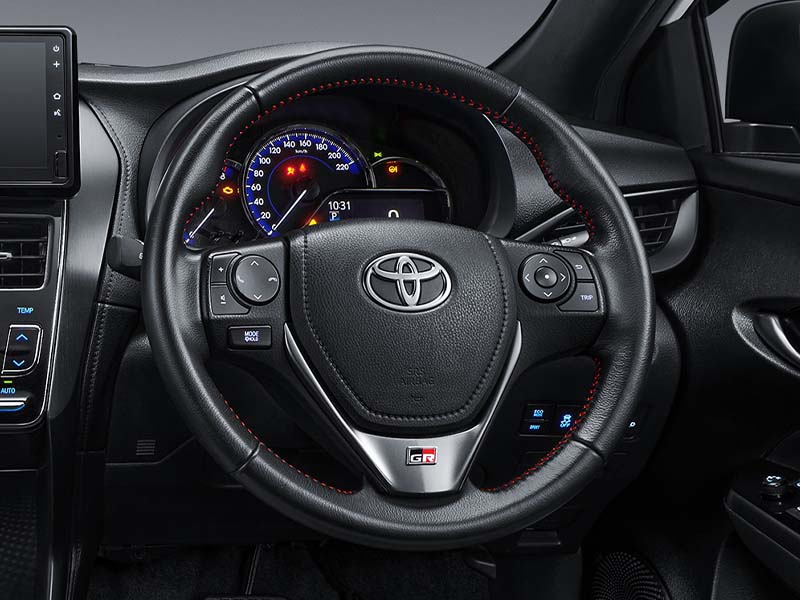 GR Leather Steering Wheel with Audio & TFT Switch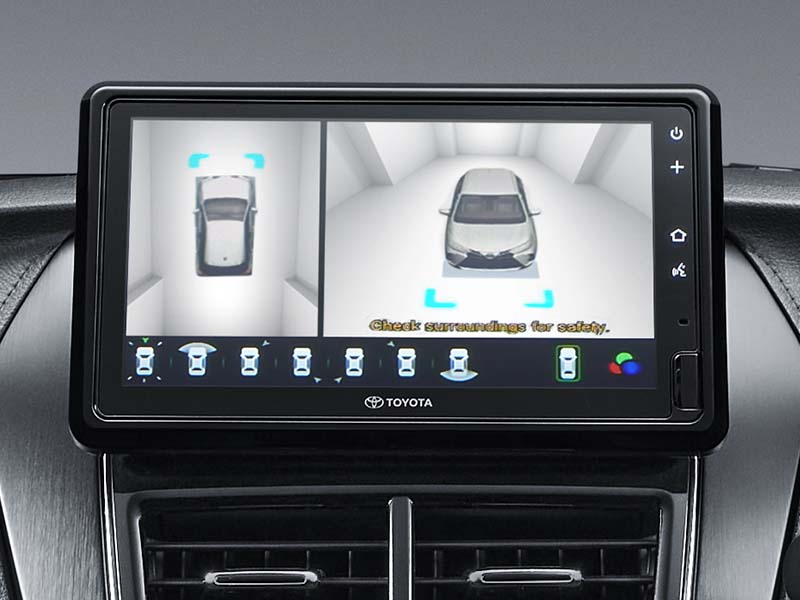 New Panoramic View Monitor with 9" Head Unit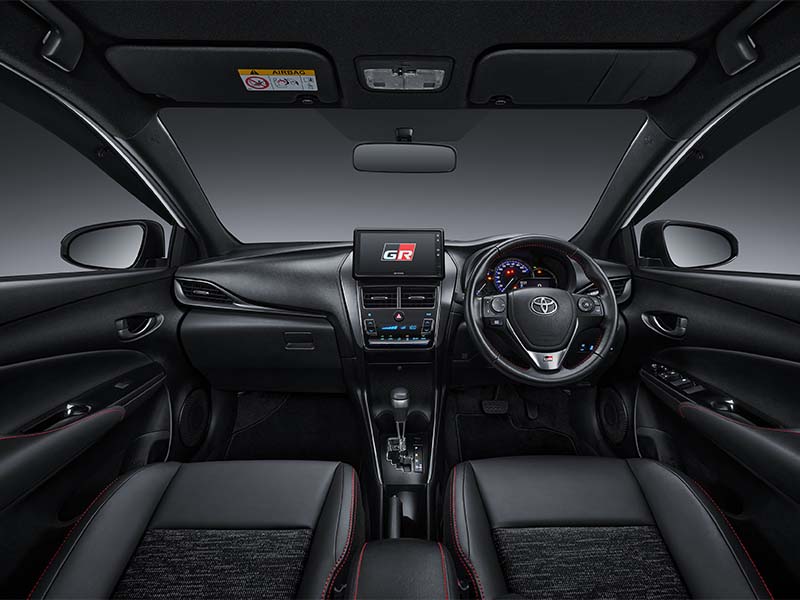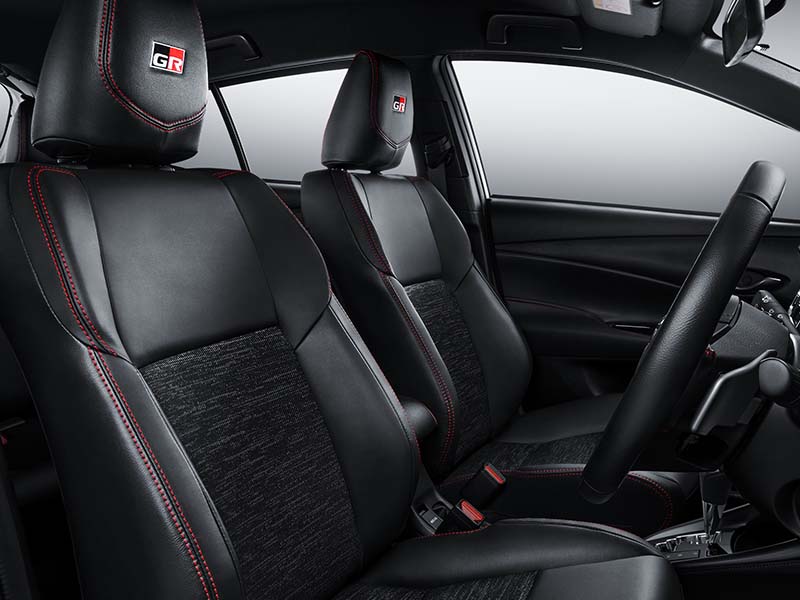 New Sporty Seat with GR Headrest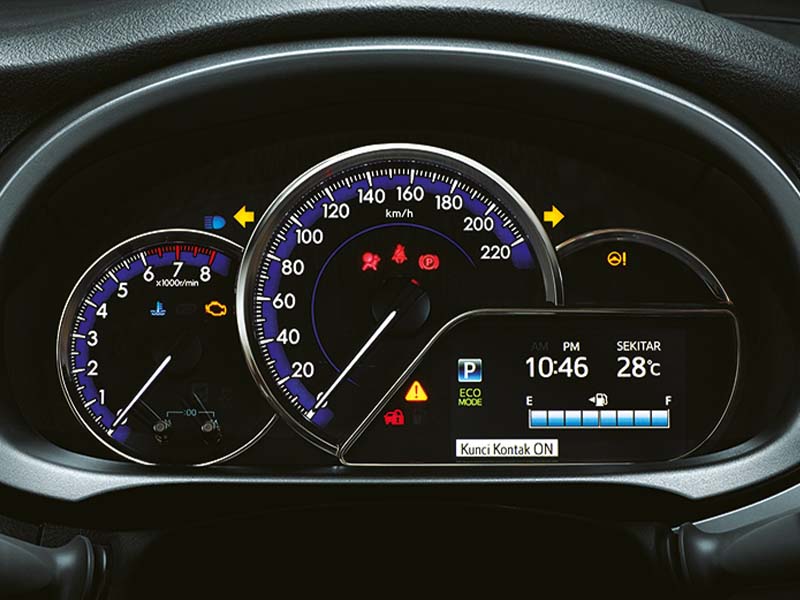 Optitron Combination Meter with TFT MID